Principles of Indian Geography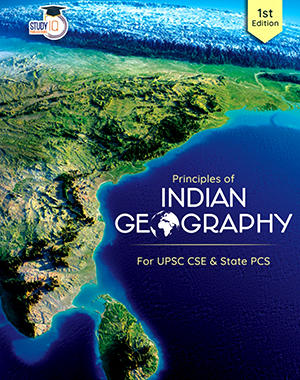 Courses Info

Lecture Notes (10)
Course Details
Title Name: Principles of Indian Geography [Available for Delivery] Principles of Indian Geography launched by Study IQ Publications aims to address the syllabus of Indian Physical, Human and Economic Geography holistically from the UPSC Civil Se...
show more
Frequently Asked Questions
The chapters showing in the App are only for display purposes. This book is available in hardcopy form and not as e-book.
You can place another order from Study IQ App.
No, this book is only available in Hardcopy form as Paperback edition.
Yes, you can see introductory video about book made by Dr. Gaurav Garg himself. Table of content of book is available under "Course Content" on Study IQ App.
The deliveries of book will start after normalcy restores or end of lockdown or whichever is earlier.
Pre-booking customers are eligible for free delivery of the book. After end of pre-booking, delivery charges will be applicable.