UPSC IAS (Mains) Mathematics Optional Live 2024 (Comprehensive) November Batch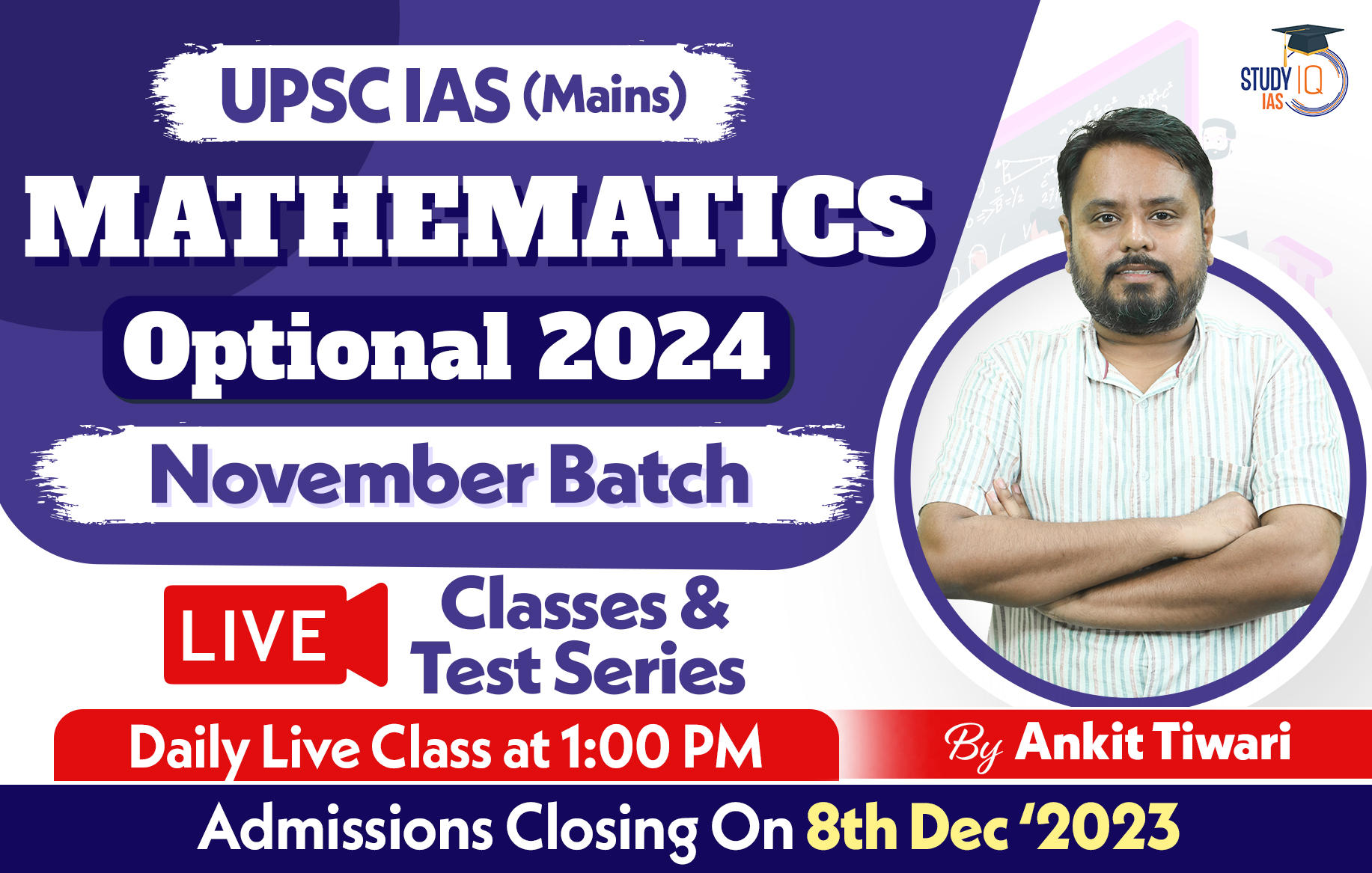 * Prices will increase after 6th December
Course Details
Admissions Closing on 8th December, 2023 | Class Timing -1:00 PM
For further queries please call on - 08068973353
StudyIQ is here with its Mathematics Optional Course. Let's start with understanding the merits
of Mathematics Optional.
Features of the Course:
• 600 hours of Live lectures spread over 7 months
• Comprehensive coverage of each and every topic
• Practice Questions and Solutions after each session
• Formula Sheets will be provided for each and every topic
• Doubt-clearing sessions by the faculty
• Previous Year Questions discussions
Features of the Test Series:

• The language style and nature of the questions are in line with the questions asked by the UPSC
• Sectional Tests will be conducted after completion of every topic.
• After completion of Entire Syllabus 4 Full Length Tests will be conducted.
• Solution video and Solution sheet will be provided after each test.
• Live Doubt-clearing sessions will be conducted after each test
• The evaluation of papers will be done in 4-5 days after the student uploads the paper
Similar Courses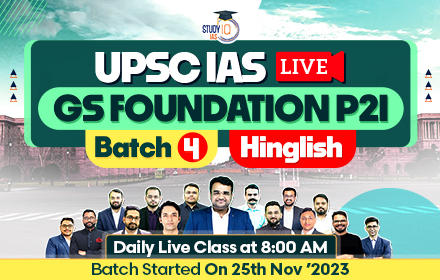 UPSC IAS Live GS Foundation P2I Batch 4
Rs 70000 Rs 37000
Offers available
---
Frequently Asked Questions
The course will be completed in 5 to 6 months
The validity of the course will be 18 months
Batch timings are from 1pm to 4pm
Yes, the classes will be in both Hindi & English
No, the Content will be provided only in English
There is no one-to-one mentorship, however the faculties conducts doubt sessions on a regular basis.