Anchoring ties with Canberra the virtual way
Narendra Modi and Scott Morrison, prepare for next week's virtual summit (June 4).
India ranks extremely high on Australia's diplomatic radar
Almost all of Australia's recent Prime Ministers, including Julia Gillard, Tony Abbott and Malcolm Turnbull have visited India.
Morrison's visit to India, in January, was postponed because of the devastating bushfires in Australia, and now because of the COVID-19 pandemic.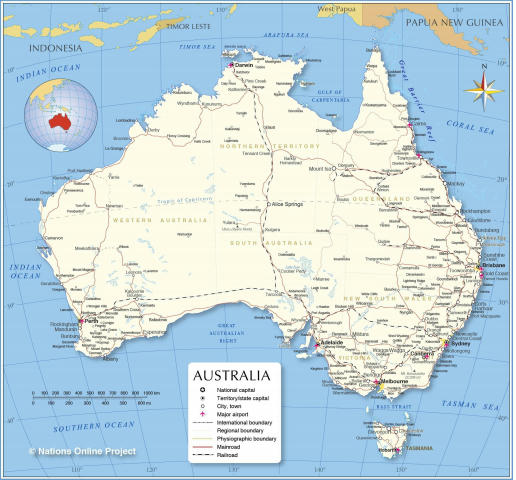 Modi travelled to Australia in 2014.

28 years after Prime Minister Rajiv Gandhi's visit, in 1986

Modi electrified the country with his presence, including business leaders from the country in a panel discussion.
The convergence of interests and values has been patently obvious; but the time has also come to translate that potential into reality.
Quad
Mutual Logistics Support Agreement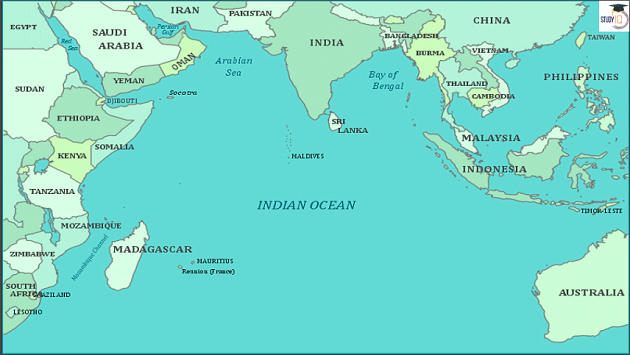 Last April, Australia and India conducted AUSINDEX, their largest bilateral naval exercise, and there are further developments on the anvil, including Australia's permanent inclusion in the Malabar exercise with Japan.
In addition, it may be prudent too for New Delhi and Canberra to elevate the 'two plus two' format for talks from the Secretary level to the level of Foreign and Defence Ministers.
Health, food and education.
Two of the leaders of Australia's fight against Covid-19: Shitij Kapur + S. Vasan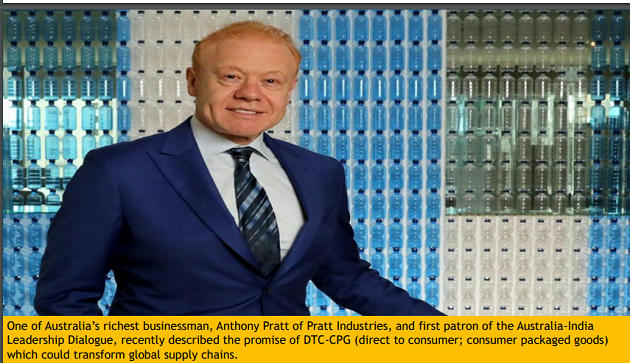 Awful silence
There is enough information to conclude that this is the most serious such stand-off India and China have seen in years.
The number of Chinese soldiers, the aggression with which they have dealt with Indian soldiers, as well as the number of points of conflict, indicate strategised action by Chinese commanders.
While both governments have been careful to keep the tone of their comments sober, the fact that both sides have repeatedly mentioned that talks are on is also proof of an ongoing situation.
In the midst of these sensitive negotiations, the interventions by the U.S. come as inopportune distractions.
India has made it clear that it will not accept Trump's offer and has denied his claim that he spoke to Prime Minister Modi on the issue.
The government's first priority now must be to end the current stand-off, and then for its senior officials to enter serious talks on LAC demarcation.
The government must also investigate how a big build-up of Chinese soldiers was not acted upon earlier.
Beyond this, it must make a full assessment of just what China's final aims are:
Is the summer conflagration meant to deflect attention from Beijing's current problems over the coronavirus pandemic.
To deter India from its infrastructural push for roads and bridges to connect its northern frontiers all the way to the Karakoram pass.
Or to "remind" New Delhi of its geographical vulnerabilities as it contemplates a closer maritime relationship in the Indo-Pacific with the U.S.?
Undoing 6 Decades In 6 Years
The developmental journey of India in the last six years, under the dynamic leadership of Prime Minister Narendra Modi, has been amazing, unimaginable and praiseworthy.
The public has seen the ability to reach targets ahead of time with strong leadership.
Making India the world's foremost economy from the "Fragile Five"
Taking India out of the shadow of terrorism.
Making sanitation a habit and culture of every Indian
Pledging to transform the villages and lives of poor farmers in the true sense.
India has now seen its ability to convert challenges into opportunities in the very first term of the Modi government.
Several historic decisions like abolition of Articles 370 and 35A in Jammu & Kashmir.
Paving the way for construction of Shri Ram Temple.
Liberating Muslim women from the curse of triple talaq.
Giving citizenship rights to deprived sections of society through CAA
World's largest health insurance scheme 'Ayushman Bharat', about 50 crore poor people of the country are relieved of the burden of treatment costs.
Empowerment of crores of poor women through Ujjwala scheme.
Financial assistance of Rs 6,000 annually to farmers.
Housing to every poor and access to banks through Jan Dhan account are some of the all-encompassing decisions of a New India.
It must be kept in mind that all the important bills were passed by both the Houses of Parliament, despite BJP not having majority in the Rajya Sabha.
Terrorism has been blunted through the UAPA and NIA Act.
India's aggressive foreign and defence policies have put the country in the front row and there has been a complete change in the world's view about the country.
FDI in civil aviation, reducing corporate tax, merger of banks, moratorium on NBFC loans, reforms in the Companies Act, easy loan arrangements for the development of MSME sector among others.
The Bru-Reang Refugee problem pending for years was also resolved in the first year of Modi 2.0, under the Bodo Accord.
Similarly, the landmark decision was taken to create the post of chief of defense staff (CDS).
The interests of farmers and businessmen of the country were protected by opposing RCEP.
Foreign investment was not only attracted by creating a defence industry corridor, it has also saved millions of crores of foreign exchange.
Pension schemes for farmers, labourers and small entrepreneurs.
Creation of a new ministry of Jal Shakti, one country one ration card, Pradhan Mantri Fasal Bima Yojana.
The decision to increase the MSP of crops more than one and a half times.
Developmental scheme for aspirational districts
Ujjwala and Saubhagya Yojana
Swachh Bharat Abhiyan for ODF India
Economic growth especially in terms of GDP can also be achieved with the help of welfare schemes for the poor.
The Modi government has announced special economic package of more than Rs 20 lakh crore for people, economy, employment, agriculture and industries affected by lockdown that has been imposed to prevent coronavirus infection and this has heralded a new dawn for a self-reliant India.
So far, more than about Rs 60,000 crore have been transferred to the accounts of the poor, labourers, farmers, widows, elderly and differently abled people in just two months through various schemes.
A provision of free ration for the poor for five months has been made and a separate provision of Rs 40,000 crore has been made under MGNREGA.
While we were completely dependent on imports for PPE kits, ventilators and N-95 masks in early April, today we are able to mass produce them.
Now, around five lakh PPE kits and 5 lakh N-95 masks are being made in the country every day.
The indigenous versions of the ventilator are being manufactured by many institutions in the country at prices much lower than the market price.
More than a million corona beds have been made available and we have also achieved a capacity of 5 lakh tests per day.
India has succeeded in stopping the spread of corona to a great extent due to the lockdown at the right time.
Under Modi's leadership, India is moving towards becoming a nation where equal and right opportunities for education, employment, medical facilities and advancement will be available for everyone.
NWES
GDP growth slows to a 11-year low of 4.2%, Q4 slumps to 3.1%

Economic growth slowed to a 11-year low of 4.2% in 2019-20, according to provisional estimates released by the National Statistical Office on Friday.
The final quarter of the fiscal year, the January-March period, saw the expansion in the Gross Domestic Product (GDP) slump to 3.1%, reflecting the impact of the first week of the nationwide COVID-19 lockdown, which began on March 25.
The most disturbing news is that the three components of demand have fallen — consumption demand has slowed, while investments and exports are both in negative territory

Core sector output shrinks 38% in April
GST Council to meet in mid-June
Lockdown 5.0 to be strictly implemented in 13 cities

The government is all set to announce Lockdown 5.0 for two weeks, with strict implementation in 13 cities that have recorded 70% of the total COVID-19 cases.
The Ministry of Home Affairs (MHA) will issue revised guidelines soon.
Mumbai, Chennai, Delhi/New Delhi, Ahmedabad, Thane, Pune, Hyderabad, Kolkata/Howrah, Indore (Madhya Pradesh), Jaipur and Jodhpur (Rajasthan), Chengalpattu and Thiruvallur (Tamil Nadu).

Delhi records 1,000-plus cases second day in a row
We will decide our present, future, PM tells nation

Marking the first anniversary of his second successive full majority government at the Centre, Prime Minister Narendra Modi, in a letter addressed to all Indians, reminded them not only of the bold decisions taken by his government in the last year, but, in a reference to the raging COVID-19 pandemic, exhorted them to "remember that the present and future of 130 crore will never be dictated by an adversity".
"We will decide our present and future," Mr. Modi said.
He recapped the many decisions taken by his second successive government in its first year, describing the vote as one for continuity of the work his government had done between 2014-19 and squarely addressed the way his government was handling the COVID-19 pandemic.
Modi said when the pandemic broke, everyone assumed that India would flounder in its handling.

Tension unlikely to escalate, say former diplomats

The ongoing border tensions with China along several points along the Line of Actual Control (LAC) are unlikely to escalate into a conflict with China, two former senior Indian officials said on Friday.
"The most important thing is to not view every single border skirmish as the beginning of another war," said M.K. Narayanan, former National Security Adviser who has also served as the Special Representative on the boundary talks.
"We should be careful in not being driven by, I'm sorry to say, what the media and many people are saying."
"Both sides have by and large tried to follow the political parameters and guiding principles we agreed to in 2005. Until such time as the border is finally demarcated, we will face some kind of problem or the other. It is true once we strengthen infrastructure on the border it may seem to the other side, that we are more or less saying we have demarcated the border without formal concurrence, so therefore this may well be the reason why there is a certain amount of skirmishing."

Major Suman Gawani chosen for UN award

Major Suman Gawani of the Indian Army, who served as a women peacekeeper with the United Nations Mission in South Sudan (UNMISS) in 2019, has been selected for the prestigious United Nations Military Gender Advocate of the year Award, the Army said.
Major Gawani received the award from the UN Secretary General Antonio Guterres during an online ceremony at the UN Headquarters, New York, on Friday on the occasion of International Day of United Nations Peacekeepers, the Army said in a statement.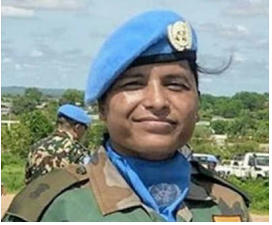 Download Free PDF – Daily Hindu Editorial Analysis