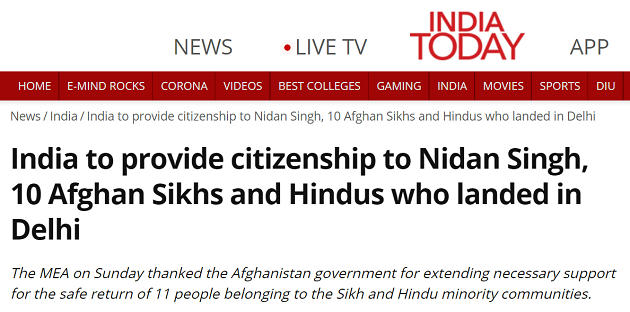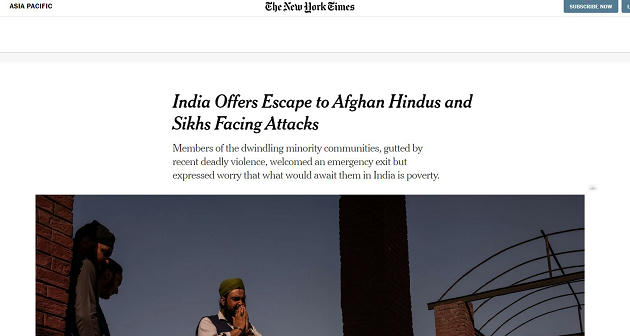 DETAILS
The group is the first of the Afghan minorities who are facilitated by the Indian government to reach India by expeditiously processed visas.
Around 700 Afghan Sikhs and Hindus have registered at the Indian mission in Kabul for transfer to India.
Hinduism in Afghanistan is practiced by a tiny minority of Afghans, believed to be about 1,000 individuals who live mostly in the cities of Ghazni, Kabul and Jalalabad.
700 Sikhs are believed to be in Afghanistan
DETAILS
India has decided to welcome 700 Afghans given the increase in attacks on the Sikh community by terror organisations.
The decision was made by the Indian government after Afghan Sikh NidanSingh was rescued in Afghanistan on July 18.
 
 
POINT TONOTE
 
DETAILS
 
RISE OF ISIS IN AFGHANISTAN AND PARTS OF PAKISTAN
Islamic State of Iraq and the Levant –Khorasan Province
The Khorasan group's main activity is in the border region of eastern Afghanistan and northern Pakistan, but its area of operations also includes other parts such as Tajikistan, and India where individuals have pledged allegiance to it.
 
ATTACKS ON SIKHS INPAKISTAN