Slower growth and a tighter fiscal
Shaping India's response in a global hinge moment
The world is fragmenting and slowing down economically.
Asia-Pacific is the new economic and political centre of gravity of the world.
Rapid shifts in the balance of power.
Arms races and to rising uncertainty.
"America First" attitude of USA.
Strategic autonomy: Fear leads some to suggest alliances.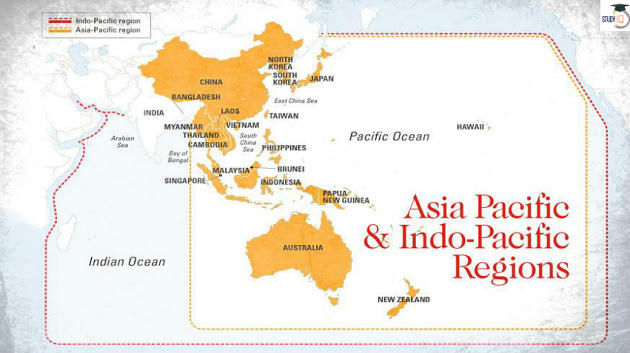 An alliance is a wrong answer.
Keep India's powder dry and free to pursue its own national interest.
The big question, of course, is how to handle China.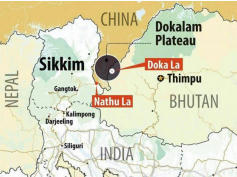 1988 Rajiv Gandhi: framework is no longer working and the signs of stress in the relationship are everywhere.
The balance will keep shifting between cooperation and competition with China, both of which characterise that relationship.
High-level strategic dialogue between the two sides about their core interests, red lines, differences and areas of convergence.
Prime Minister Narendra Modi has declared a goal of India to be a 'Vishwa guru', or world teacher, which is still a long way away when it is an importer of knowledge and technology.
India is more dependent on the outside world than ever before.
It relies on the world for energy, technology, essential goods like fertilizer and coal, commodities, access to markets, and capital.
Eradicate it
Sudan's decision to outlaw the practice of female genital mutilation (FGM) is a landmark victory for women's rights in a country that is still in a transition from dictatorship to democracy.
Hundreds of Sudanese professionals who spearheaded the protests, had clamoured for a broad-based and inclusive constitutional order.
The UN estimates that some 87% of Sudanese women have had their external genitalia removed on nonmedical grounds during childhood, leaving them with life-long emotional and physical injuries.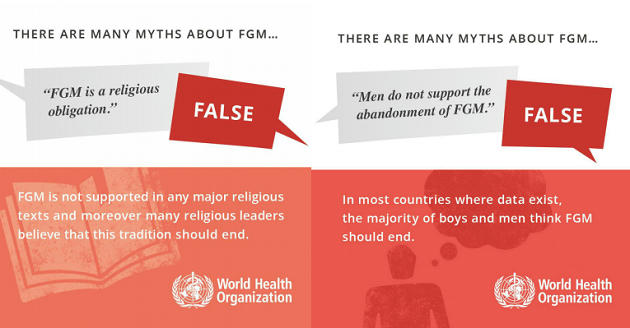 Even in countries where FGM is outlawed, enforcement remains an issue.
Somalia, the country with the highest prevalence rate but no legal ban.
These practices suggest that legislation alone may not stop this practice that has deep cultural roots.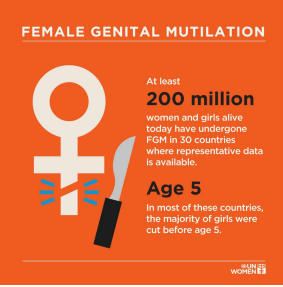 Contempt for labour
The revival of business and economic activity after weeks of forced closure is indeed a key objective to be achieved.
However, it is amoral and perverse on the part of some States to address this need by granting sweeping exemptions from legal provisions aimed at protecting labourers and employees in factories, industries and other establishments.
Madhya Pradesh has embarked on a plan to give a boost to business and industry by allowing units to be operated without many of the requirements of the Factories Act — working hours may extend to 12 hours, instead of eight, and weekly duty up to 72 hours.
Uttar Pradesh has approved an ordinance suspending for three years all labour laws, save a few ones relating to the abolition of child and bonded labour, women employees, construction workers and payment of wages, besides compensation to workmen for accidents while on duty.
One hopes the Centre, which is pursuing a labour reform agenda through consolidated codes for wages, industrial relations and occupational safety, health and working conditions, would not readily agree to wholesale exemptions from legal safeguards and protections the law now affords to workers.
Slower growth and a tighter fiscal
The impact of COVID-19 will be debilitating for the global as well as the Indian economies.
Various institutions have assessed India's growth prospects for 2020-21 ranging from 0.8% (Fitch) to 4.0% (Asian Development Bank). This wide range indicates the extent of uncertainty and tentative nature of these forecasts.
The International Monetary Fund (IMF) has projected India's growth at 1.9%, China's at 1.2%, and the global growth at (-) 3.0%.
The actual growth outcome for India would depend on
The speed at which the economy is opened up
The time it takes to contain the spread of virus
The government's policy support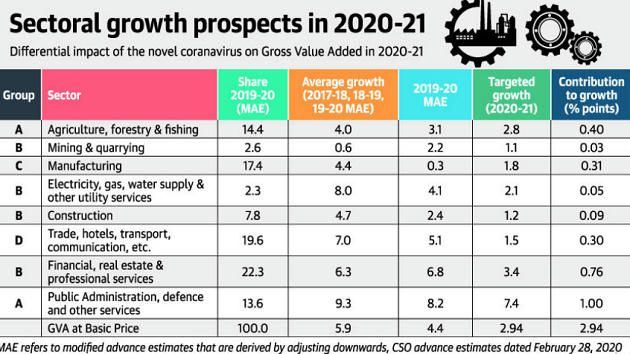 Group A: suffered only limited disruption — namely agriculture and allied sectors, and public administration, defence and other services.
In the case of agriculture, rabi crop is currently being harvested and a good monsoon is predicted later in the year.
Despite some labour shortage issues, this sector may show nearnormal performance.
The public and defence services have been nearly fully active, with the health services at the forefront of the the COVID-19 fight.
For the group A sectors, it may be possible to achieve 90% of the 2019-20 growth performance.
Group D: likely to suffer maximum disruption
This includes, trade, hotels, restaurants, travel and tourism under the broad group of "Trade, Hotels, Transport, Storage and Communications".
This sector may be able to show 30% of 2019-20 growth performance.
Group B comprises four sectors which may suffer average disruption showing 50% of 2019-20 growth performance.
These sectors are mining and quarrying, electricity, gas, water supply and other utility services, construction, and financial, real estate and professional services.
In the last group (Group C), we place manufacturing which has suffered significant growth erosion in 2019-20.
It is feasible to stimulate this sector by supporting demand.
In this case, we apply a 40% performance factor, not on the 2019-20 growth which is an outlier, but on the average growth of the preceding three years.
Considering these four groups together, a GVA growth of 2.9% is estimated for 2020-21.
Before coronavirus crisis also India was on a downslide.
Sustained fall in saving and investment rates with unutilised capacity in the industrial sector.
Contraction in the Centre's gross tax revenues.
Monetary policy initiatives undertaken so far include a reduction in the repo rate to 4.4%, the reverse repo rate to 3.75%, and cash reserve ratio to 3%.
The Reserve Bank of India has also opened several special financing facilities.
These measures need to be supplemented by an appropriate fiscal stimulus.
Although industry has been clamouring for a large fiscal stimulus, cash-constrained central and State governments have taken expenditure reducing measures by announcing a freezing of enhancements of dearness allowance and dearness relief.
This may result in savings of ₹37,000 crore for the Centre and about ₹82,000 crore for the States, together amounting to 0.6% of GDP.
The Centre had earlier announced a relief package of ₹1.7-lakh crore of which the additionality was only ₹65,000 crore, since it included a frontloading of the budgeted expenditures.
NEWS
103 deaths, 3,390 new cases in a day; recovery rate hits 29.36%
16 M.P. migrants run over by train near Aurangabad
Green tribunal directs LG Polymers to deposit ₹50 cr.
Vardhan for a mix of curbs and relaxations
In an exclusive interview to The Hindu, Union Health Minister Harsh Vardhan has said lockdown has repercussions for economy, society and psychology. "Given the diversity of a country like India, it becomes essential to use this extreme strategy very judiciously," he said.
Supreme Court asks States to consider online sale of liquor
U.S. special envoy urges India to talk to Taliban
India should discuss its concerns on terrorism directly with the Taliban, said U.S. Special Representative for Afghanistan Reconciliation Zalmay Khalilzad, adding that he had discussed how India could play a "more active role" in the Afghan reconciliation process, during his talks in Delhi on Thursday.
Navy ship with 698 evacuees leaves Male
India, Japan to work together post COVID-19
'Vande Bharat Mission' to cover more European nations
The 'Vande Bharat Mission' to evacuate Indian citizens is expected to cover Russia, Ukraine, Germany, Spain and east Europe in the third week of May, informed sources said here on Friday.
The process of repatriation, which is focused on the Gulf and the South Asian regions, began on Thursday and is expected to involve 64 flights, bringing back 15,000 nationals from different parts of the world through 14 Indian airports.
Rajnath opens new road to Kailash Mansarovar
Defence Minister Rajnath Singh on Friday dedicated to the nation a new 80-km road in Uttarakhand, which connects close to the Line of Actual Control (LAC) and opens up a new route for the Kailash Mansarovar Yatra through the Lipulekh Pass, significantly reducing the travel time.
"Delighted to inaugurate the Link Road to Mansarovar Yatra today. The Border Roads Organisation (BRO) achieved road connectivity from Dharchula to Lipulekh (China Border) known as Kailash-Mansarovar yatra route. Also flagged off a convoy of vehicles from Pithoragarh to Gunji through video-conferencing," Mr. Singh wrote on Twitter.
With the completion of this road link, the yatra could be completed in one week, compared to 2-3 weeks it took earlier, a Defence Ministry statement said, quoting Mr. Singh.
Except for a 5-km trek on the Chinese side across the Lipulekh Pass, the travel will now be on vehicles, a Defence source said.
China, U.S. commit to implement trade deal despite row over virus
India sends essential medicines to Colombo
U.S. pulls out Patriot missile batteries from
Europe, U.S. mark 75 years since end of Second World War
Download Free PDF – Daily Hindu Editorial Analysis