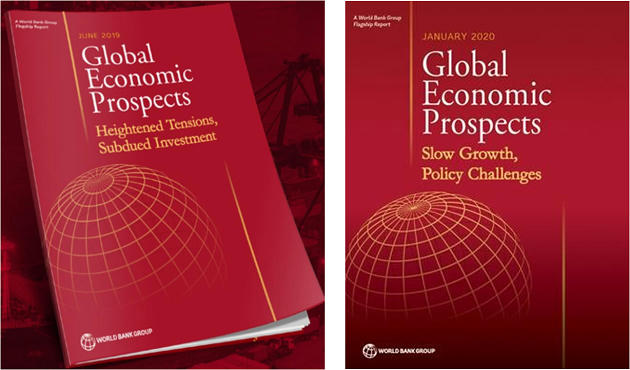 GLOBAL  SCENARIO
Overall global growth for  2020 is forecast to  reach 2.5%, up from 2.4% estimated in  2019.
The World Bank has global growth inching  up in 2021 to 2.6% and in 2022 to 2.7%.
ADVANCED  &  EMERGING  ECONOMIES
Growth among advanced economies as a  group is anticipated to slip to 1.4% in 2020.
Growth in emerging market and developing  economies is expected to accelerate this year  to 4.1%.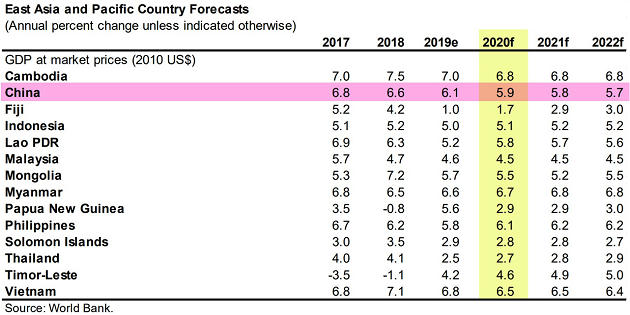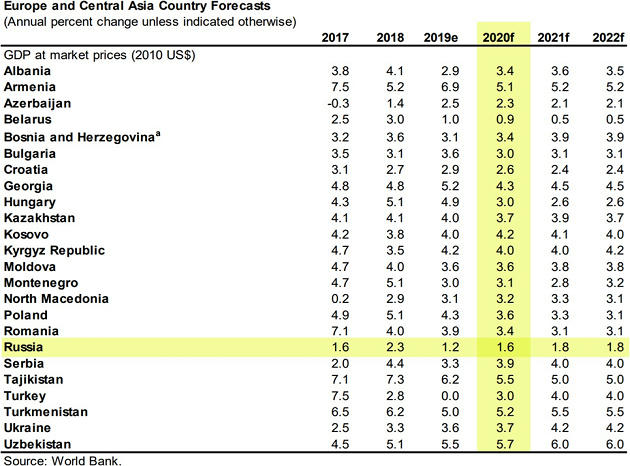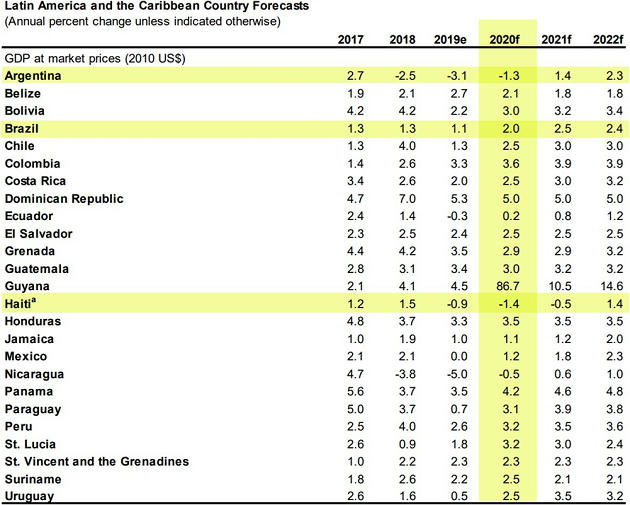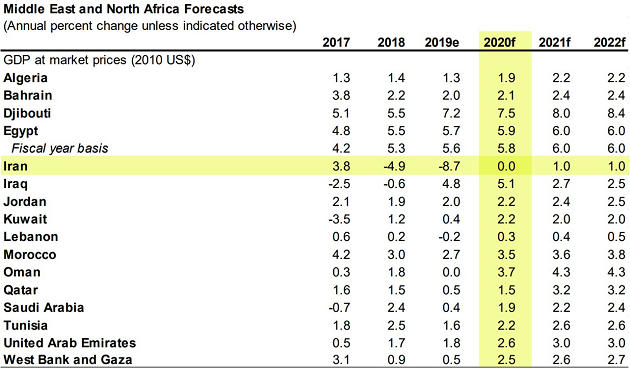 INDIA  FORECAST
The latest projections involve a significant  downgrade from the June 2019 forecasts,
Which expected the Indian economy to grow at  7.5% or more in the next three years.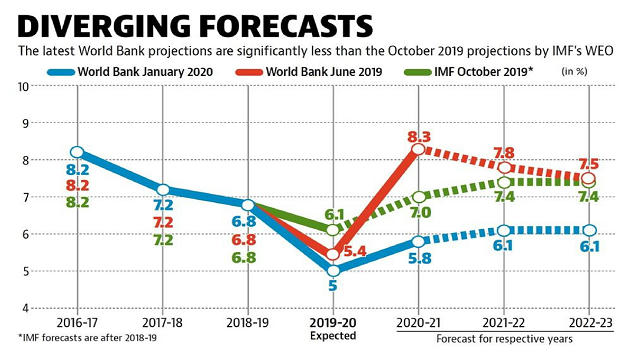 MAIN  REASON
Lingering weakness in credit from non-banking  financial companies (NBFCs).
The main cause for the downgrade.
GLOBAL  DEBT  CRISIS
The World Bank has warned of the risk of a fresh global  debt crisis.
In 2018, global debt climbed to a record high of about  230% of GDP.
While total debt from emerging and developing  economies reached an all-time high of almost 170% of  GDP.
There have been 4 waves of debt accumulation over the  last 50 years.
The first 3 waves of global debt accumulation were  identified as running from 1970-1989, 1990-2001 and  2002-2009.
The current wave — which started in 2010 — is thought  to be "the largest, fastest and most broad-based  increase."
SLOWING  PRODUCTIVITY  GROWTH
Productivity growth, a primary source of income  growth and driver of poverty reduction,
Has slowed more broadly and steeply since the  global financial crisis.