PROTEST IN PALESTINE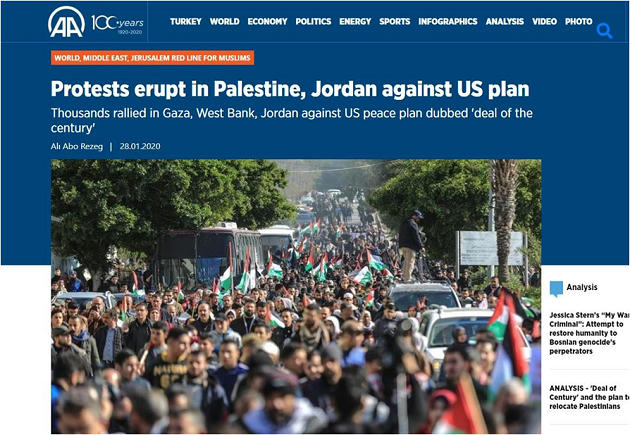 BASICS

JERUSALEM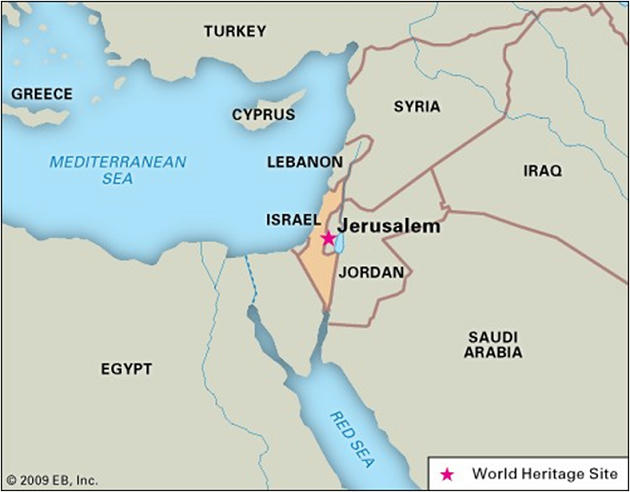 THE IMPORTANCE
Jerusalem – its name resonates in the hearts of Christians, Jews and Muslims alike and echoes through centuries of shared and  disputed history.
Inside the Christian Quarter is the Church of the Holy Sepulchre, a significant focus for Christians all over the world. It is located on  a site which is central to the story of Jesus, his death, crucifixion  and resurrection.
The Muslim Quarter is the largest of the four and contains the shrine of the Dome of Rock and the al-Aqsa Mosque on a plateau  known to Muslims as Haram al-Sharif, or the Noble Sanctuary.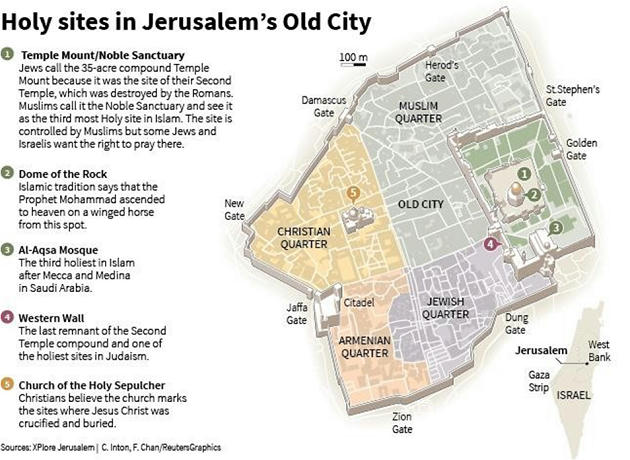 WARS OVER JERUSALEM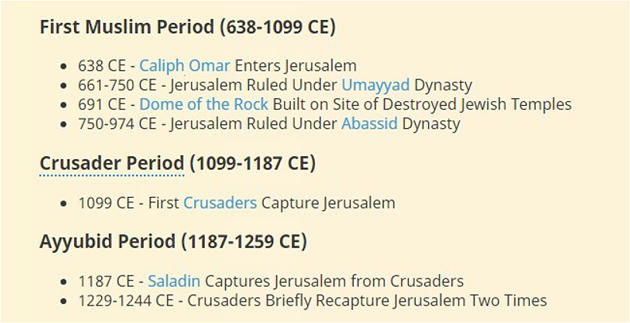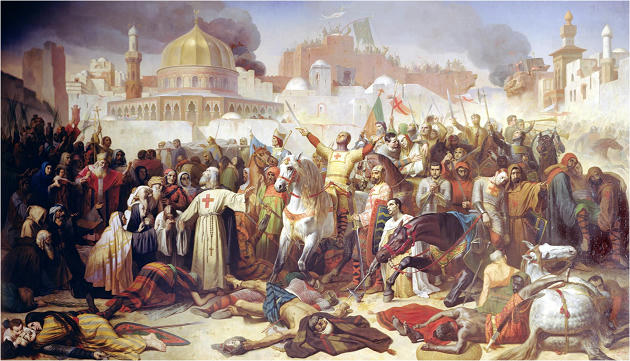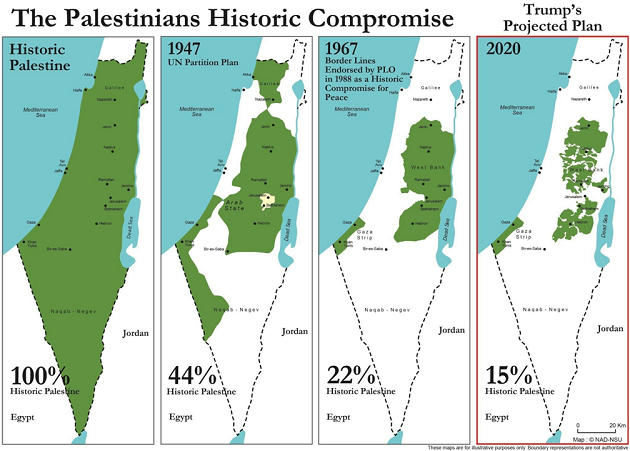 PEACE PROPOSAL

TRUMP PEACE  PLAN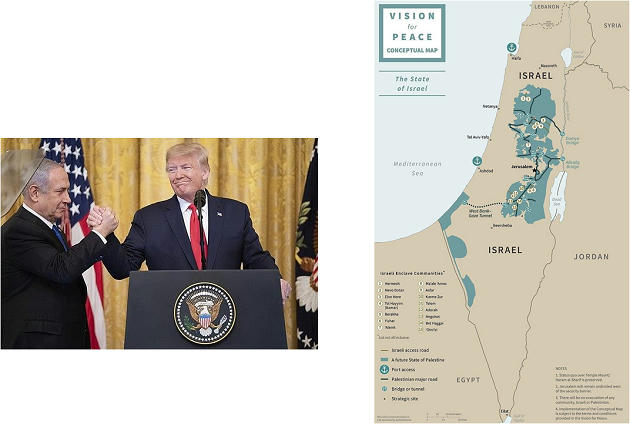 STATUS  OF JERUSALEM AND HOLY SITES
The plan recognizes Israel's right to the entirety of "undivided Jerusalem", recognizing  it as Israel's capital.
The Palestinians would get neighborhoods in the outer portions of eastern Jerusalem  beyond the Israeli West Bank barrier
BORDERS AND TERRITORY
The plan called for land swaps, but dismissed the idea of "1-to-1 land swaps", arguing Palestinians  would not receive 100 percent of pre-1967  territory, but provided for territory that would be  "reasonably comparable" to pre-1967 territory.
The plan recognizes an Israeli right to the entire Jordan Valley.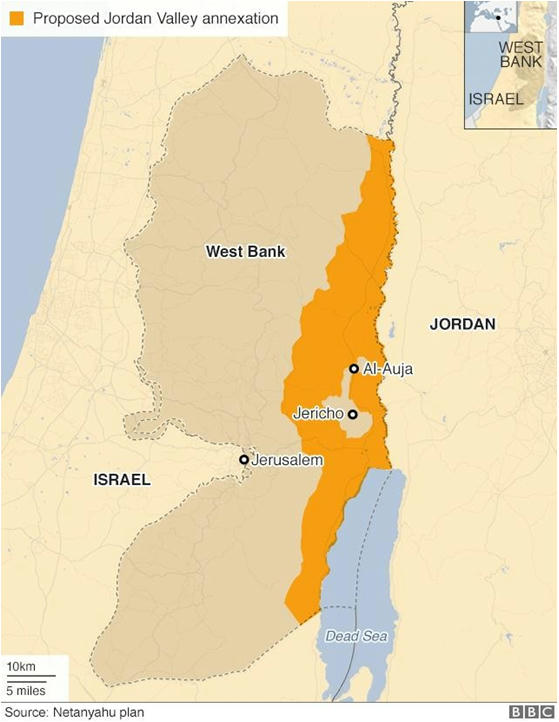 THE ECONOMIC PORTION OF THE PLAN
The plan proposes a $50 billion investment fund for 179 infrastructure and business projects, to be  administered by a "multilateral development bank", with  investments protected by "accountability, transparency,  anti-corruption" the plan being funded mostly by Arab states and  wealthy private investors. Spending is divided into $26  billion in loans, $13.5 billion in grants, and $11 billion in  private investment.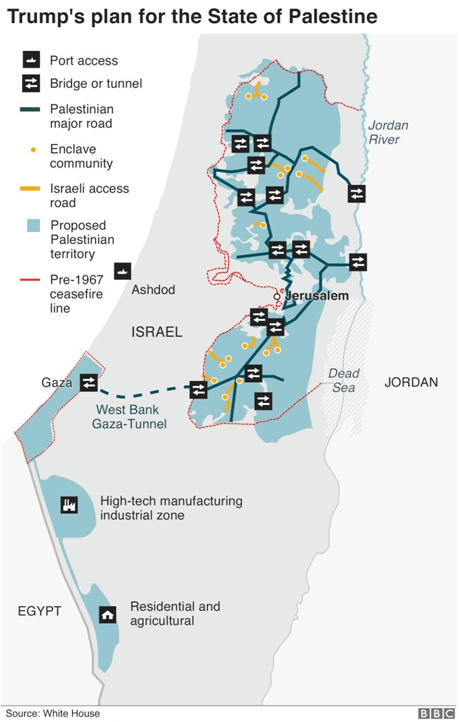 WHAT SAUDI ARABIA SAID ON THIS
Saudi Arabia's Foreign Ministry said in a statement, "The Kingdom appreciate the efforts of President  Trump's Administration to develop a  comprehensive peace plan between the Palestinian  and Israeli sides; and encourages the start of direct  peace negotiation between the Palestinian and  Israeli sides, under the auspices of the United  "
INTERNATIONAL REACTIONS
France's Foreign Ministry said in a statement "France welcomes President Trump's efforts and will study closely the peace  programme he has presented."
Turkey's Foreign Ministry criticized the plan and said it was aimed at "stealing Palestinian lands".
United Kingdom Foreign Secretary Dominic Raab issued a statement welcoming US proposals for peace between Israelis  and Palestinians
INDIA'S STANCE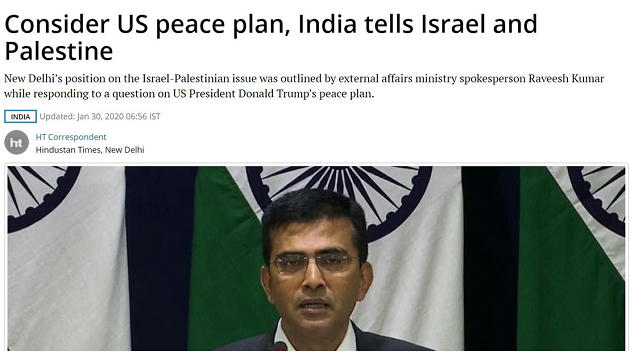 PALESTINIAN LEADERS REJECTED THE  PROPOSALS.
"All our rights are not for sale and are not for bargain," he added.
Reacting to announcement, Palestinian
President Mahmoud Abbas said Jerusalem was "not for sale".