Complete Bank & Insurance Exam's Books Bundle (Six Books)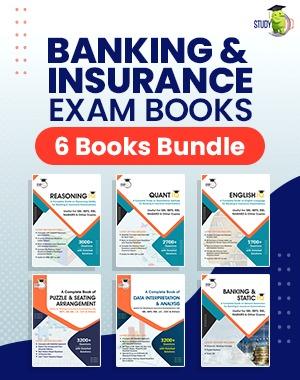 Course Details
This Study IQ Book Bundles consist of following books:- - English - Quants - Reasoning - Banking & Static Awareness - Data Interpretation & Analysis - Puzzle & Seating Arrangement The PDFs provided in the content section is for reference...
show more
Frequently Asked Questions
FAQ's Smart Courses
It's a life changing book for student community, motivation based on personal experience and guidance light for everyone.
You must download the Study IQ App from Google Playstore. After login or registration, you can click on the Book and place a pre-booking order for the same.
Pre-booking customers are eligible for free delivery of the book. After end of pre-booking, delivery charges will be applicable.
The deliveries of book will start after normalcy restores or end of lockdown or whichever is earlier.
Yes, you can see introductory video about book made by Dr. Gaurav Garg himself. Table of content of book is available under "Course Content" on Study IQ App.
No, this book is only available in Hardcopy form as Paperback edition.