The US Defense Department has determined that 20 top Chinese firms, including Huawei, are either owned by or backed by the Chinese military.
US Laying Groundwork for New Sanctions
The list, seen by US media, features video surveillance firm Hikvision, China Telecoms, China Mobile and AVIC.

List Likely to Grow
It comes as the US has pressured other countries, including the UK, to bar Huawei for national security reasons.
The list has been published in order to inform congressional committees, US businesses, investors and other potential partners of Chinese firms about the role such firms may play in transferring sensitive technology to the Chinese military.
The list is also likely to grow.
Unanimous Consensus from both Parties
Under US law, the Defense Department is required to track firms "owned or controlled" by China's People's Liberation Army that are active in the US.
The Pentagon has been under pressure in recent months from lawmakers of both the Democrats and Republican parties to publish and update the list.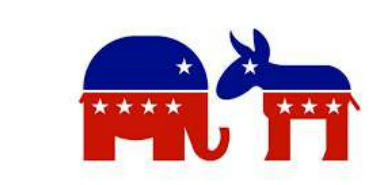 Companies Under Review Since Nov 2019
In the letter, the senators emphasised their concerns about the danger of exporting critical US technologies to companies with Chinese ties.
The senators stressed that reviews should be conducted to assess whether the Chinese Communist Party had been stealing US technology with military applications, as well as whether it had been enlisting Chinese corporations to harness emerging civilian technologies for military purposes.
The White House already taken several steps against Huawei and other Chinese firms, including barring US companies from selling them certain technology without permission.
The administration has also said its trade war with China, which resulted in billions of dollars worth of tariffs, was a response to theft of US trade secrets.
What this means for Companies?
The Pentagon's designations do not trigger penalties, but the law says the president may impose sanctions that could include blocking all property of the listed parties.
the list can be seen as "a useful tool for the U.S. Government, companies, investors, academic institutions, and like-minded partners to conduct due diligence with regard to partnerships with these entities, particularly as the list grows."
Reply by Companies
Hikvision called the allegations "baseless," noting it was not a "Chinese military company," and had never participated in any R&D work for military applications but would work with the United States government to resolve the matter.

Points to Increasing Tensions b/w US-China
The list will likely add to tensions between the world's two largest economies, which have been at loggerheads over the handling of the coronavirus pandemic and China's move to impose security legislation on Hong Kong, among multiple points of friction that have worsened this year.