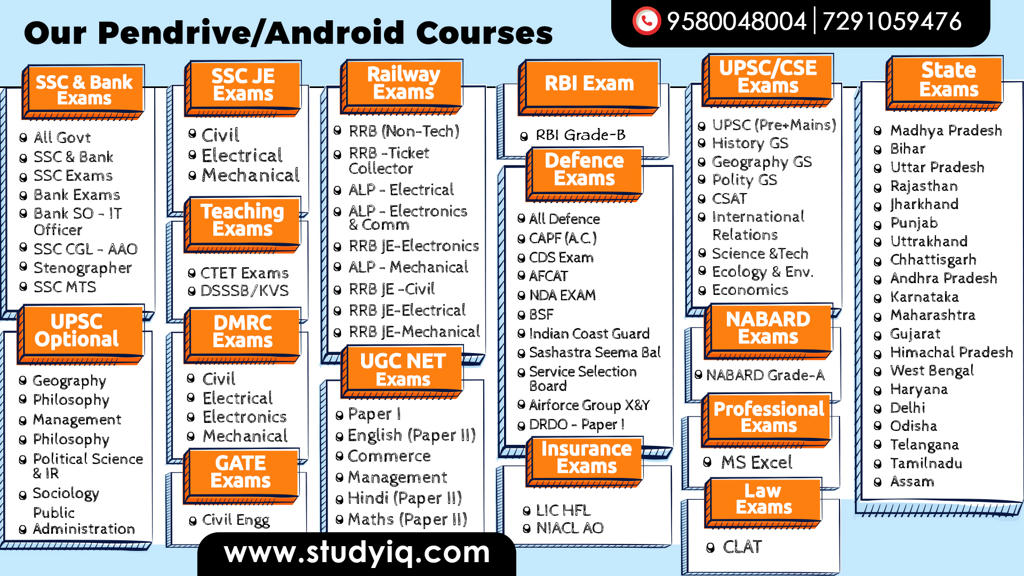 Budget Highlights
Expenditure: The government proposes to spend Rs 30,42,230 crore in 2020-21, which is  7% higher than the revised estimate of  2019-20.
Receipts: The receipts (other than net  borrowings) are expected to increase by  3% to Rs 22,45,893 crore, owing to higher  estimated revenue from disinvestments.
GDP growth
The government has assumed a nominal GDP growth rate of 10% (i.e., real growth plus  inflation) in 2020-21.
The nominal growth estimate for 2019-20 was 12%.
DEFICITS
Revenue deficit is targeted at 2.7% of GDP, which is higher than the revised estimate of  4% in 2019-20.
Fiscal deficit is targeted at 3.5% of GDP, lower than the revised estimate of 3.8% in 2019-20.  Note that the government is estimated to  breach its budgeted target for fiscal deficit  (3.3%) in 2019-20 and the medium term fiscal  target of 3% in 2020-21.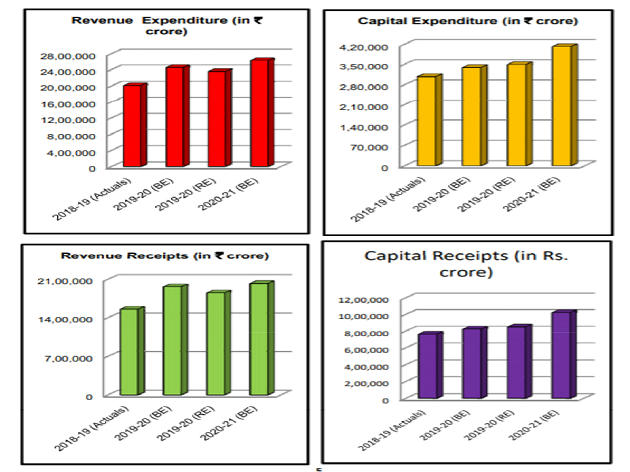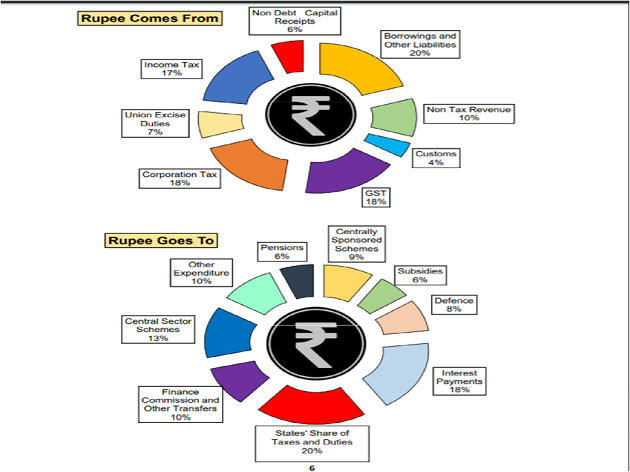 Ministry allocations
Among the top 13 ministries with the highest allocations, the highest percentage increase is  observed in the Ministry of Communications  (129%), followed by the Ministry of  Agriculture and Farmers' Welfare (30%) and  the Ministry of Home Affairs (20%)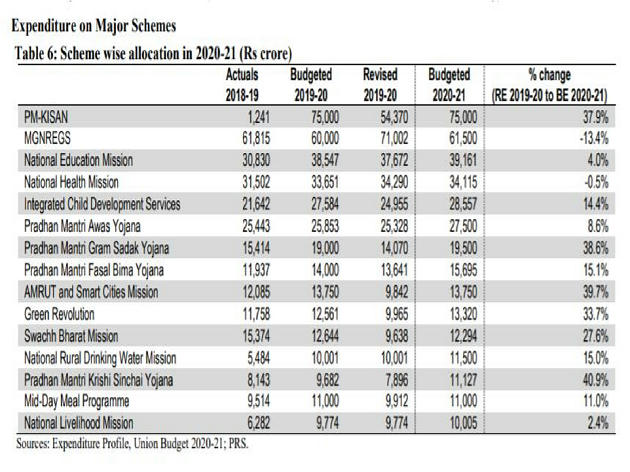 Fiscal Responsibility and Budget  Management targets
The Fiscal Responsibility and Budget Management (FRBM) Act, 2003 requires the  central government to progressively reduce its  outstanding debt, revenue deficit and fiscal
Fiscal deficit is an indicator of borrowings by the government for financing its expenditure. The  estimated fiscal deficit for 2020-21 is 3.5% of GDP.
Revenue deficit is the excess of revenue expenditure over revenue receipts. Such a deficit implies the government's need to borrow funds to meet expenses which may not provide future returns. The estimated  revenue deficit for 2020-21 is 2.7% of GDP.
Primary deficit is the difference between fiscal deficit and interest payments. It is estimated to be 0.4% of  GDP in 2020-21.