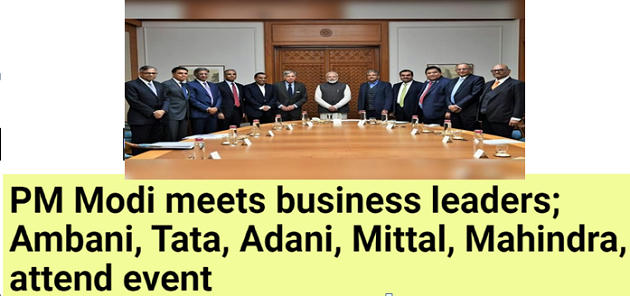 In this meeting sectors were identified which have a great potential to take the economy forward and  create jobs.
Tourism,
Urban development,
Infrastructure and
Agri-based industry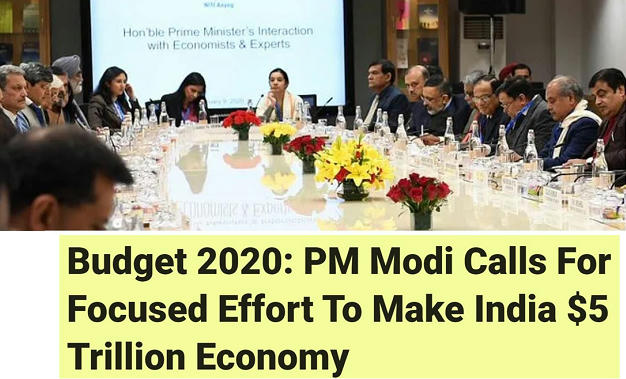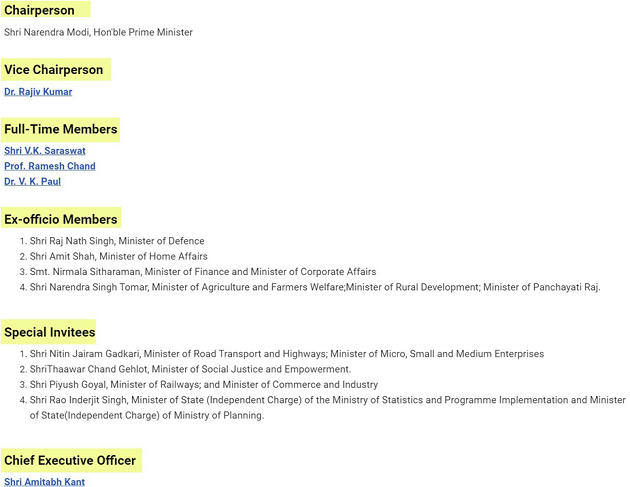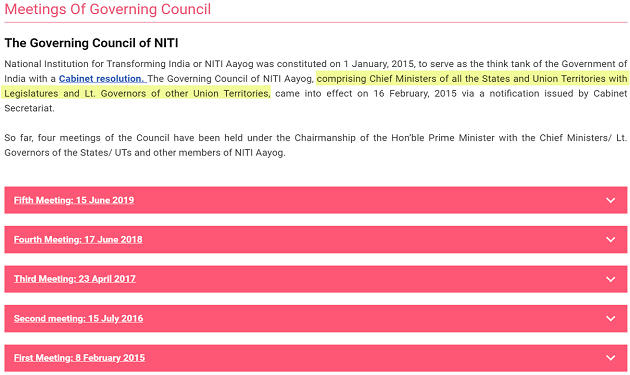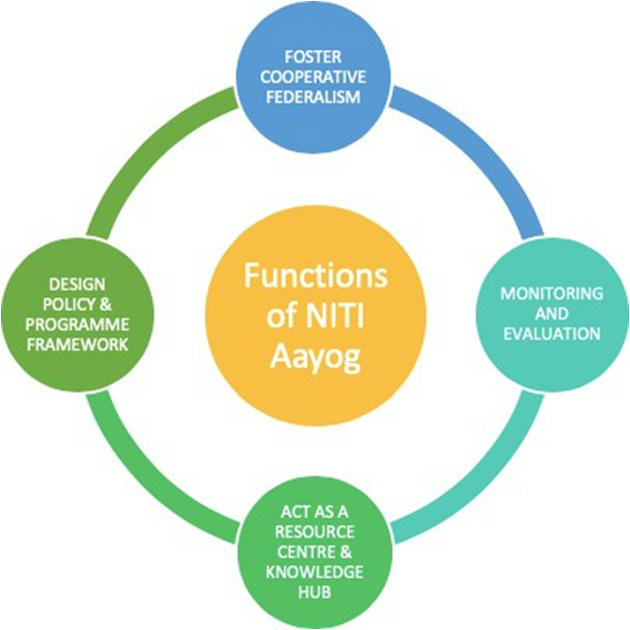 CONTEXT
The PM met-
Economists,  Private equity,  Venture capitalist,
Business leaders from manufacturing, travel & tourism,  apparel and FMCG
Experts in agriculture, science & technology and  finance.
The high-profile meeting was attended by-
Home Minister Amit Shah,
Road Transport and Highways Minister Nitin Gadkari,  Commerce and Industry Minister Piyush Goyal
Besides Niti Aayog Vice Chairman Rajiv Kumar, CEO Amitabh  Kant and other senior officials of the think-tank.
OUTCOMES OF THE MEETING?
Experts were divided over the issue of  relaxing the fiscal deficit target for the current year.
Some suggested that the target should be  relaxed to meet expenditure on  infrastructure, MNREGA and other sectors.
While others called for sticking to the fiscal  consolidation path.
In the two-and-half hour long meeting at NITI  Aayog range of issues linked to economy were  discussed-
From asset monetisation to disinvestment of  state-run companies, the banking sector and  availability of credit.
A lot of discussion also took place around Jobs and  Boosting exports To beat the slowdown.