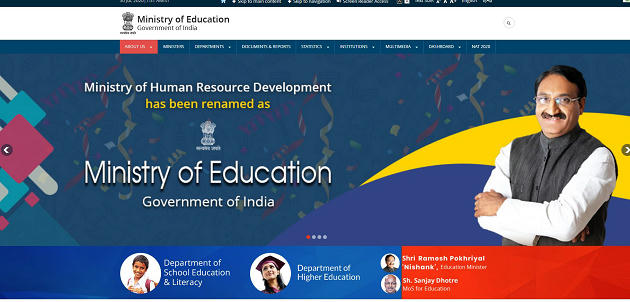 NEW EDUCATION POLICY
India's education system gets an overhaul after 34 years
This is the third NEP after policies that came in 1968, and 1986. Though the government amended the 1986 policy in 1992, it was largely the same.
POINT TO NOTE -1968 POLICY
Based on the report and recommendations of the Kothari Commission (1964–1966), the government of Prime Minister Indira Gandhi announced the first National Policy on Education in 1968, which called for a "radical restructuring" and proposed equal educational opportunities in order to achieve national integration and greater cultural and economic development.
6% RECOMMENDATION
In 1964, the Kothari Commission had recommended a 6 % allocation of 6 %
of GDP
But India never spent 6% of GDP on education since Independence
 
 
 
 
 
POINT TO NOTE
 
EDUCATION EXPENDITURE
 
NEW POLICY
 
MORE INVESTMENT IN EDUCATION