ABOUT THE COMMITTEE
The five-member high-level panel headed by Nandan Nilekani was constituted in January 2019 by the RBI.
 Other members:-
Former RBI deputy governor H R Khan
Former MD and CEO of Vijaya Bank Kishore Sansi
Former secretary in ministries of IT and steel Aruna Sharma Sanjay Jain, IIM Ahmedabad
AIM OF THE COMMITTEE
Assess the current levels of digital payments in financial inclusion,
Suggest measures to strengthen the safety and security of digital payments,
Provide a road map for increasing customer confidence to use digital transactions, and
Suggest a medium-term strategy for deepening of digital payments.

WHY THE NEED FOR THIS COMMITTEE?
Payments through all electronic forms have seen a huge rise over the last few years, especially since the government's demonetization exercise in November 2016.
UPI which was launched in 2016 has witnessed over 300% rise in transaction volumes.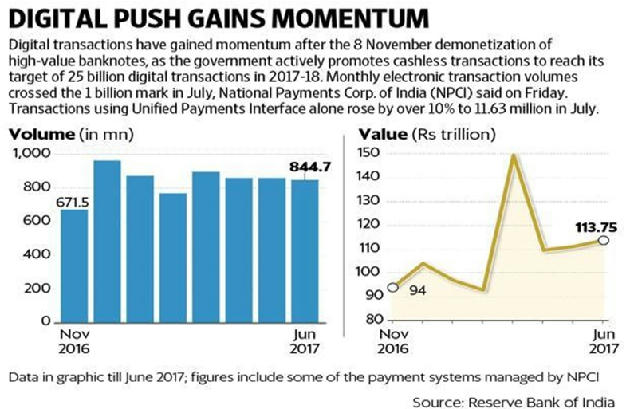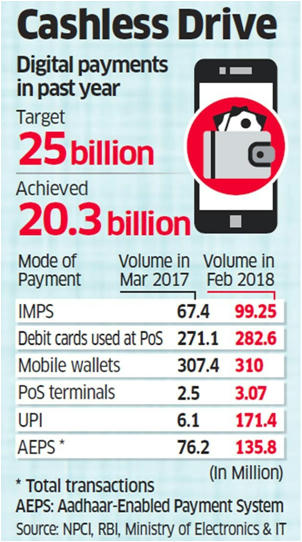 But according to a report on India's financial sector by Credit Suisse
Cash share in India is still estimated at 70% in value terms and digital payments currently aggregate only $200 billion.
Whereas China does around $5-trillion mobile payments.
WHAT IS DIGITAL PAYMENT?
As per the Payment and Settlement Act, 2007, digital payment is any "electronic funds transfer" means or any transfer of funds which is initiated by a person by way of instruction, authorization or order to a bank to debit or credit an account maintained with that bank through electronic means and includes point of sale transfers; automated teller machine transactions, direct deposits or withdrawal of funds, transfers initiated by telephone, internet and, card payment.
RECOMMENDATIONS OF THE COMMITTEE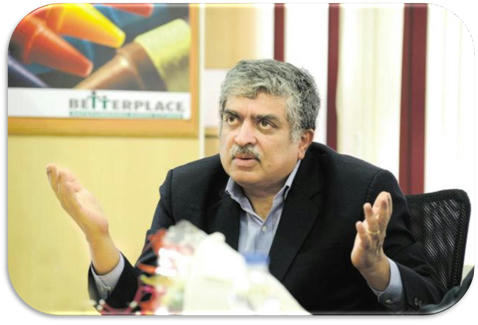 REMOVAL OF TRANSACTION CHARGES
Convenience fee for digital payments should be completely removed for customers.

 MERCHANT DISCOUNT RATES
15 basis points cut on the interchange rate on card payments which is borne by the merchants.
What is Merchant Discount Rate?
It is a charge to a merchant by a bank for accepting payment from their customers in credit and debit cards every time a card is used for payments (like swiping) in their stores. The merchant discount rate is expressed in percentage of the transaction amount.
 REDUCTION IN THE GST
Goods & Service Tax on digital transactions should be reduced so that the acceptance of digital payments can be improved among the customers.
 REMOVAL OF IMPORT DUTY ON POS
Remove 18% import duty on Point On Sale machine for a period of 3 years.

OVERALL COST TO THE CONSUMERS
There are various charges such as KYC (Know your Customer) process at multiple stages of the transaction and service charges for digital payments. This should be reduced as much as possible.
MONITORING THE DIGITAL PAYMENT SYSTEMS
Reports such as Digital financial inclusion index can be prepared on regular basis. This will help in monitoring the progress in digital payment system.
Aggregated information based on blocks and PIN codes, must be available to all players on a monthly basis.
ACCEPTANCE DEVELOPMENT FUND
Setting up of such funds can be used for developing new merchants in poorly served areas.
FRAUD AND RISK
For protection from Fraud & Risk,

online dispute resolution systems

must be developed to

handle complaints

.

Also payment systems must rely on machine-driven.
TARGETS FOR DIGITAL PAYMENTS
Target for additional growth of volume of digital payments by 10 times in three years
The growth will be driven by a shift from high-value, lowvolume, high-cost transactions to low-value, high-volume, low-cost transactions.
Per capita digital transactions stand at 22 in March 2019 and are expected to increase to 220 by March 2022, according to the committee.
This will lead to an increase in the number of users of digital transactions from 100 million to 300 million.