CULTURAL SITES
Agra Fort (1983)
Ajanta Caves (1983)
Archaeological Site of Nalanda Mahavihara at Nalanda, Bihar (2016)
Buddhist Monuments at Sanchi(1989)
Champaner-Pavagadh Archaeological Park (2004)
Chhatrapati Shivaji Terminus (formerly Victoria Terminus) (2004)
Churches and Convents of Goa(1986)
Elephanta Caves (1987)
Ellora Caves (1983)
Fatehpur Sikri (1986)
Great Living Chola Temples (1987,2004)
Group of Monuments at Hampi (1986)
Group of Monuments at Mahabalipuram (1984)
Group of Monuments at Pattadakal (1987)
Hill Forts of Rajasthan (2013)
Historic City of Ahmadabad (2017)
CULTURAL SITES
Humayun's Tomb, Delhi (1993)
Khajuraho Group of Monuments (1986)
Mahabodhi Temple Complex at Bodh Gaya (2002)
Mountain Railways of India (1999,2005,2008)
Qutb Minar and its Monuments, Delhi (1993)
Rani-ki-Vav (the Queen's Stepwell) at Patan, Gujarat (2014)
Red Fort Complex (2007)
Rock Shelters of Bhimbetka (2003)
Sun Temple, Konârak (1984)
Taj Mahal (1983)
The Architectural Work of Le Corbusier, an Outstanding Contribution to the Modern Movement (2016)
The Jantar Mantar, Jaipur (2010)
Victorian Gothic and Art Deco Ensembles of Mumbai (2018)
NATURAL
Great Himalayan National Park Conservation Area (2014)
Kaziranga National Park (1985)
Keoladeo National Park (1985)
Manas Wildlife Sanctuary (1985)
Nanda Devi and Valley of Flowers National Park(1988,2005)
Sundarbans National Park (1987)
Western Ghats(2012)
Mixed
Khangchendzonga National Park (2016)
RAILWAY
Three of them, the Darjeeling Himalayan Railway, the Nilgiri Mountain Railway, and the Kalka–Shimla Railway, are collectively designated as a UNESCO World Heritage Site under the name "Mountain Railways of India".

The fourth railway, the Matheran Hill Railway, is on the tentative list of UNESCO World Heritage Sites. All four are narrow-gauge railways and the Nilgiri Mountain Railway is also the only rack railway in India.
DARJEELING HIMALAYAN RAILWAY
The Darjeeling Himalayan Railway, with the nickname "the Toy Train," is a 610 mm (2 ft) narrow-gauge railway that links the 88 km (55 mi)between Siliguri and Darjeeling.
The town of Siliguri, the start of the railway route, was connected with Calcutta (now Kolkata) via railway in 1878.
HISTORY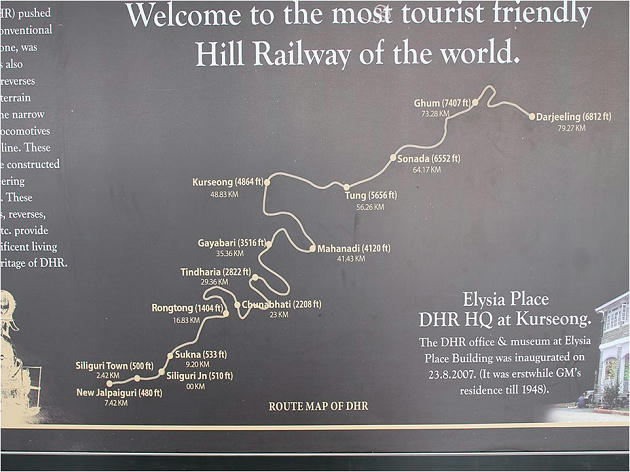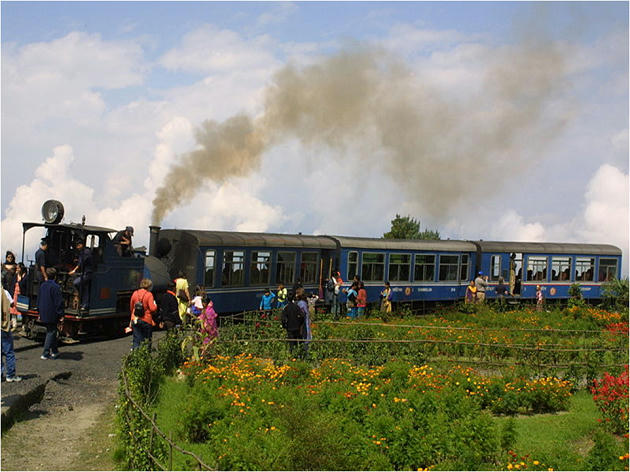 NILGIRI RAILWAY



The Nilgiri Mountain Railway is a 46 km (29 mi) metre gauge single-line railway. It is 46 km (29 mi) long and connects the town of Mettupalayam with the hill station of Udagamandalam (Ootacamund).
The route is located within the state of Tamil Nadu and travels through the Nilgiri Hills, which are popularly known as the Blue Mountains of Southern India.
The first stretch of the Nilgiri Mountain Railway from Mettupalayam to Coonoor was opened to traffic in June 1899 and was extended up to Ooty in 1908.
Route covered: Mettupalayam, Kellar, Coonoor, Wellington, Lovedale, Ootacamund
RAILINGS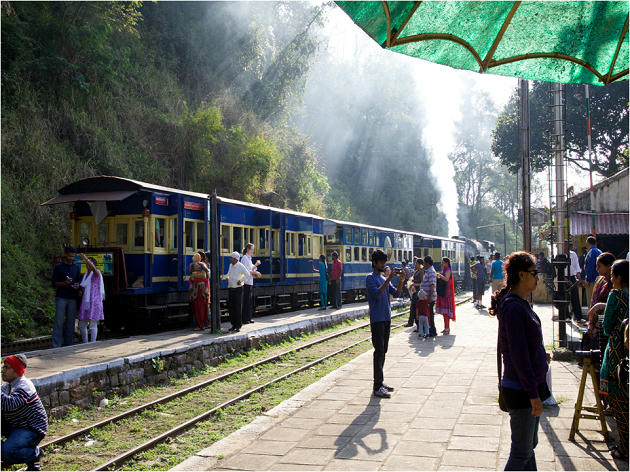 RAILINGS

KALKA SHIMLA RAILWAY



The Kalka–Shimla Railway runs between Kalka and Shimla. The railway is 95.66 km  long, and its gauge is narrow 2 ft 6 in (762 mm).Shimla is the modern capital of Himachal Pradesh.
The railway line was constructed by the Delhi–Ambala–Kalka Railway Company, beginning in 1898 in the Siwalik Hills, and was completed in 1903.
Route covered: Shimla, Summer Hill, Shoghi, Salogra, Solan Brewery, Barog, Kumarhatti Dagshai, Dharmpur, Kalka Junction.
PLASTER COPY OF SUNGA RAILINGS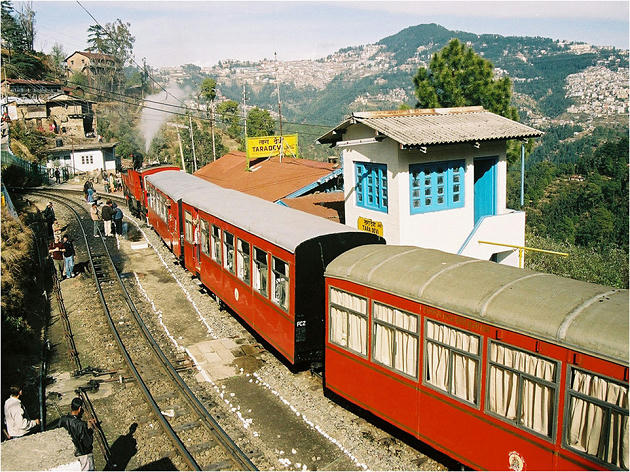 SHIMLA


MATHERAN HILL RAILWAY
The Matheran Hill Railway and goes for 21 km (13 mi) between Neral and Matheran, in the Western Ghats. The Matheran Light Railway, which connects Neral to Matheran , was opened to traffic in March 1907.
Route covered: Neral, Jummapatti, Water Pipe, Aman Lodge, Matheran
MATHERAN RAILWAY