RIC, a triangle that is still important
June 23: (virtual) meeting of the Foreign Ministers of Russia, India and China (RIC)
Tensions on the Line of Actual Control
Chinese Minister: irony in his call for opposing bullying practices, rejecting power politics and supporting the rule of law in international relations.
Sergey Lavrov: criticised unilateral coercive measures to settle scores with geopolitical rivals and topple regimes.
S. Jaishankar: for a durable world order, major powers should respect international law and recognise the legitimate interest of partners.
Initial years of the RIC dialogue.
Upswing in India's relations with Russia and China
India-Russia strategic partnership
Multi-sectoral surge in India-China relations
Transition from a unipolar to a multipolar world order.
Being non-West rather than anti-West
Simultaneously, India-US relationship surged

Trade and investment
Landmark civil nuclear deal
Defence relationship

U.S. saw value in partnering with a democratic India in Asia
What China did?

Launched the China-Pakistan Economic Corridor
Worked to undermine India's influence in its neighbourhood
Expanded its military and economic presence in the Indian Ocean

U.S.-Russia relations imploded in 2014
Western campaign to isolate Russia pushed it closer to China.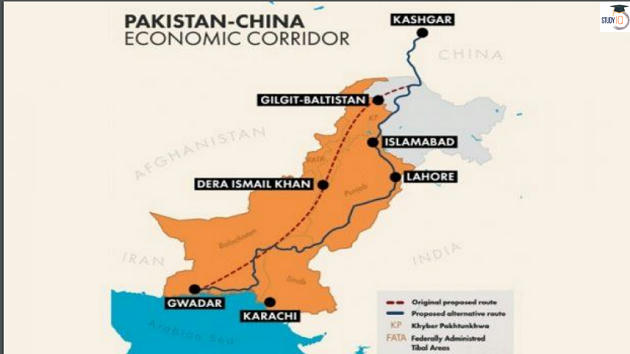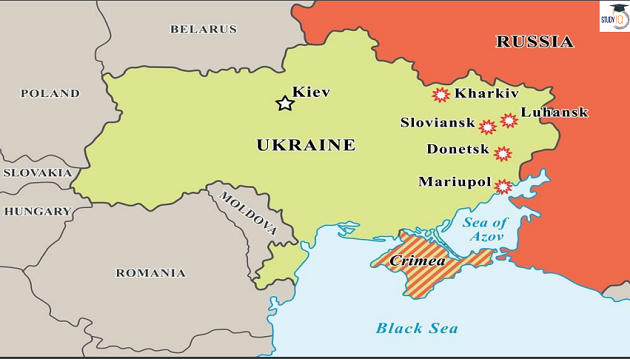 Links in the grouping  
India is in the Shanghai Cooperation Organization (SCO), which is driven by Russia and China and includes four Central Asian countries.
Russia-China duopoly

Russia handles the politico-security issues in the region and China extends economic support

The ongoing India-Iran-Russia project for a sea/road/rail link from western India through Iran to Afghanistan and Central Asia, is an important initiative for achieving an effective Indian presence in Central Asia, alongside Russia and China.
We have to work bilaterally and multilaterally on a range of issues.
The Indo-Pacific issue
For India, it is a geographic space of economic and security importance, in which a cooperative order should prevent the dominance of any external power.
China sees our Indo-Pacific initiatives as part of a U.S.-led policy of containing China.
Russia's Foreign Ministry sees the Indo-Pacific as an American ploy to draw India and Japan into a military alliance against China and Russia.
Autonomy of action
The current India-China stand-off has intensified calls for India to fast-track partnership with the U.S.
National security cannot be fully outsourced.
Digging deeper
Four months into FY2020-21, the Centre has finally managed to pay States the compensation due to them for the previous year under the GST regime.
Breather for States seeking finance
The last instalment of ₹13,806 crore for March 2020 was paid out recently, taking the total payments for the year to ₹1,65,302 crore.
States were guaranteed compensation from the Centre for the first five years.
14% annual growth rate in a State's revenue, with 2015-16 as the base year
To be paid out from a compensation cess levied on top of the specified GST rate on luxury and sin goods.
Compensation cess under GST last year was almost ₹70,000 crore less than the payments due to States.
This gap is likely to enlarge further this year.
People will spend less on luxury/sin goods and that will impact compensation cess.
Solution as suggested by officials: raise special loans against future GST cess accruals
The cost of haste
'Do no harm' is the driving principle of drug regulation
However, SARS-CoV-2, while mostly non-lethal, kills across demography and age-groups to confound sophisticated care systems.
This has sent a signal to drug companies, biomedical firms and governments to scramble for anything with even the slightest chance of success.
Regulators are under pressure to deliver.
This pressure is deviating them from weighing and dwelling on evidence of efficacy and safety.
India's drug regulatory authority as well as the Department of Biotechnology, which also funds vaccine development and drug research, now collaborate on fast-tracking.
For drugs, those that have been proven to be safe for treating one disease may skip a fresh, large human trial, or a phase-3 trial.
Normally, each and every stage is scrutinised by regulators before giving its green signal.
Drugs and vaccine-development have historically been expensive because immunology is a complex, eternal struggle with disease, and with high failures.
There is a tendency to view COVID-19 vaccine development or a new drug as a 'race' in which only the first vaccine to be out matters.
Historically, vaccines, even those targeting the same disease, only get better over time.
Haste does not aid science.
Meeting China's intransigence with air power
Why would a nation heading towards world power status gamble men, money and reputation for a few square kilometres of inhospitable terrain?
China has arrived on the world stage economically, now it wants to prove its military prowess.
China's equipment is suspect, its military inexperienced, and the Chinese soldier a poor fighter.
China is building up to a 'Gulf War++' media spectacular to show that it has arrived as a military power not to be trifled with.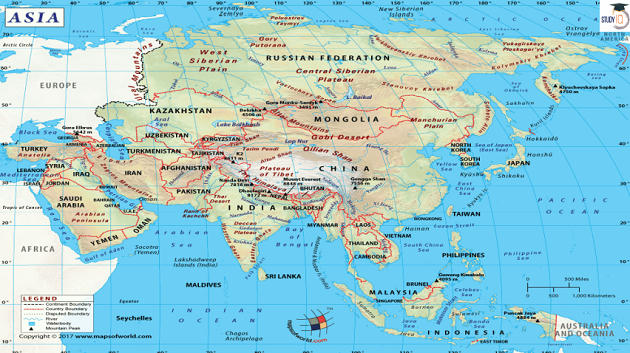 Our guard needs to stay up, led by Indian air power which would be the counter to any attempted 'Gulf War++'.
In any present-day war, dominance in air is a pre-requisite.
Sections of the media are going overboard, as if the Rafale would be a panacea to the intransigence of the Chinese.
The forward posture adopted by the IAF (even sans Rafale), which does not necessarily mean forward deployment, is key to India's capability to bargain at the diplomatic table.
The world, especially the neighbourhood, is watching how the elephant responds to the dragon in the coming months.
Next time, to honour mutual protocols of not using weapons, the Chinese will not field nail-studded batons and baseball bats. Indian troops may be met with 'non-lethal' weapons like tasers, laser dazzlers and ultra-sonic guns.
Protecting artists and the arts
The sheer diversity and excellence of fine arts, performance arts and crafts in India is mind-boggling.
But on paper the creative economy does not exist.
There are neither authoritative definitions nor data on the size or shape of it.
Social and economic policies are made without regard to their impact on the creative economy and those who depend on it.
'Taking the Temperature' report

MSMEs constitute 88% of the creative sector
 Of these businesses, 32% are facing a loss of roughly 50% of their annual income in the first quarter.
Fifty-three per cent of the events and entertainment management sector saw 90% of their events cancelled
61% of organisations established between four and 10 years ago have stopped functioning.

This is a sector that struggles for the most part even in the best of times.
State support for arts and culture is abysmal.
A large section of artists and artisans are part of the informal economy.
FICCI has sent a list of recommendations to the Ministry of Culture that can go a long way in mitigating the damage.

releasing grants that are pending since 2017, despite being approved
diverting the budgets already allocated for state-sponsored cultural festivals to help artists in need
ensuring health coverage to artists under Ayushman Bharat or the Central Government Health Scheme
moratoriums on GST payments
investing in digital infrastructure that can help artists take their work online
The South Asian migrant crisis
In early July, the Kerala High Court issued notice to the Central and State governments on a petition seeking to set up a mechanism to assist NRIs who had lost their jobs abroad and had returned to India, to seek due compensation.
The petition exposes the precarious conditions of migrant workers in the Gulf Cooperation Council (GCC) countries.
The South Asia-Gulf migration corridor is among the largest in the world.
South Asians account for nearly 15 million in the Gulf.
They have no safety net, social security protection, welfare mechanisms, or labour rights.
Thousands have returned home empty-handed from the host countries.
Vande Bharat Mission: The Indian government has repatriated over 7.88 lakh NRIs from various destinations.
Challenge of rehabilitating, reintegrating, and resettling these migrant workers.
Countries like Oman and Saudi Arabia have provided subsidies to private companies to prevent native lay-offs.
The need of the hour is a comprehensive migration management system for countries that send workers as well as those that receive them.
No South Asian country except Sri Lanka has an adequate migration policy.
The pandemic has given us an opportunity to voice the rights of South Asian migrants and to bring the South Asia-Gulf migration corridor within the ambit of SAARC, the ILO, and UN conventions.
NEWS
China says disengagement at most localities along LAC is 'complete'
Rajasthan Cabinet seeks House session on July 31
Centre unable to pay States' GST dues: official
At 2,967 tigers, India's capacity at peak
Larvae in meals kill appetite of doctors
Delhi govt. rejects lawyers proposed by police
'Smell cards' mooted to screen people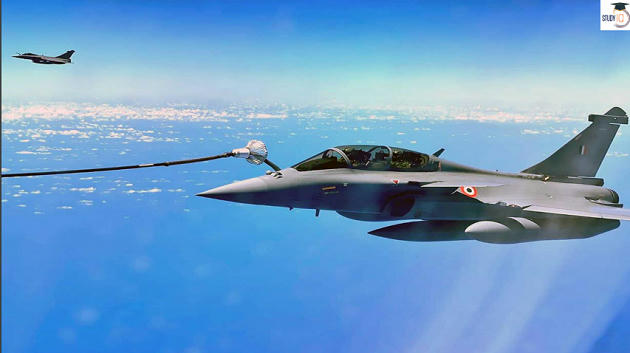 Download Free PDF – Daily Hindu Editorial Analysis