;
Scandalising as contempt | TH
What is the necessity of the contempt of court law?
It criminalises anything that "scandalises or tends to scandalise" the judiciary or "lowers the court's authority".
We live in era of social media.
Mr. Bhushan is no stranger to the art of testing the limits of the judiciary's tolerance of criticism.
What would be more judicious — ignoring adverse remarks or seeking to make an example of some principal authors of such criticism to protect the institution?
It was believed in 18th century England that it was necessary "to be impartial and universally thought so", so that the "blaze of glory" around judges would stay undiminished.
The reason why the concept of contempt exists is to insulate the institution from unfair attacks and prevent a sudden fall in the judiciary's reputation in the public eye.
Unfortunately, in a system in which judges are not expected to disclose the reason for recusing themselves, and even charges of sexual harassment are not credibly investigated, it is only the fear of scandalising the judiciary that restrains much of the media and the public from a more rigorous examination of the functioning of the judiciary.
The fall of Hong Kong | TH
In 1982, when they were discussing Hong Kong's fate, Deng Xiaoping said to Margaret Thatcher, "Horses will still run, stocks will still sizzle, dancers will still dance."
London's 99-year lease over most of the colony was to expire 15 years later.
Deng wanted to bring the whole territory under Chinese control in 1997.
His line about horses, stocks, and dancers was meant to convince Thatcher that the city could become part of the People's Republic of China (PRC) without losing its distinctive features.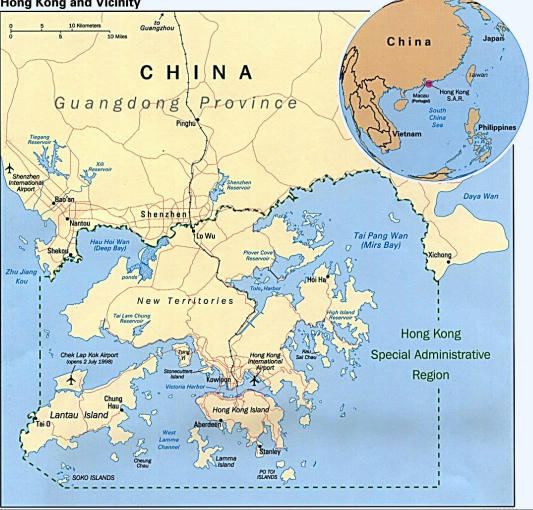 Deng died a few months before the Hong Kong handover of July 1, 1997.
First came the 1984 Sino-British Joint Declaration.

It explained that a "one country, two systems" structure would take effect in 1997 and last 50 years.
Hong Kong would enjoy a "high degree of autonomy" as a Special Administrative Region (SAR) of China.
The local "way of life" would continue, while Beijing oversaw defence and diplomacy.

Then came the detailed 1990 Basic Law.

It seemed to offer Hong Kong's people an attractive vision of life from 1997 until 2047.
They would no longer be colonial subjects, but they would retain appealing parts of the status quo: a more independent judiciary, a freer press, and stronger rights of assembly and speech than mainland cities.
An official selected locally would head Hong Kong's government; over time, residents would even get to choose this Chief Executive.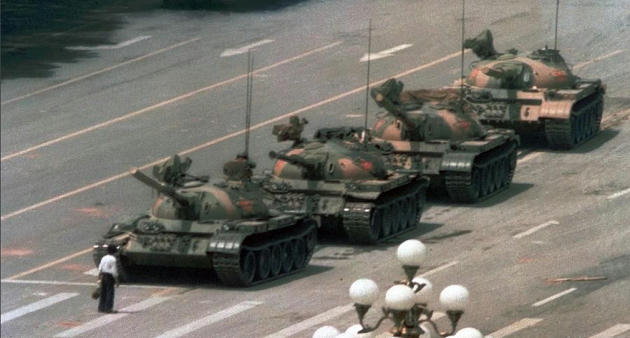 After the 1997 handover, hope persisted that Thatcher was right.
Hong Kong's courts remained fiercely independent.
Its newspapers criticised national as well as local policies.
A popular satirical television show, "Headliner," shifted from mocking colonial authorities to mocking representatives of the new order.
Democracy was elusive (fewer than 2,000 people got to vote for the Chief Executive, and then just for candidates vetted by Beijing), but it seemed possible that could change.
Each year, the local government gave organisers permission to hold a large vigil honouring the victims of 1989's massacre, while public commemoration of the killing was forbidden across the mainland.
In 2020, for the first time, the June 4 commemoration was banned.
The NSL shatters the "one country, two systems" framework, except insofar as there remains a separate system for making and spending money.
The "high degree of autonomy" until 2047 promise has run out more than 25 years early.
A revolution in policy mindset | TH
The virtual High-Level Political Forum on Sustainable Development recently convened governments and stakeholders to focus on the imperative to build back better while keeping an eye on the global goals.
Asia was the first to be hit by COVID-19 and feel its devastating social and economic impacts.
The pandemic has exposed fragility and systemic gaps in many key systems.
Responses to the COVID-19 crisis must be centred on the well-being of people, empowering them and advancing equality.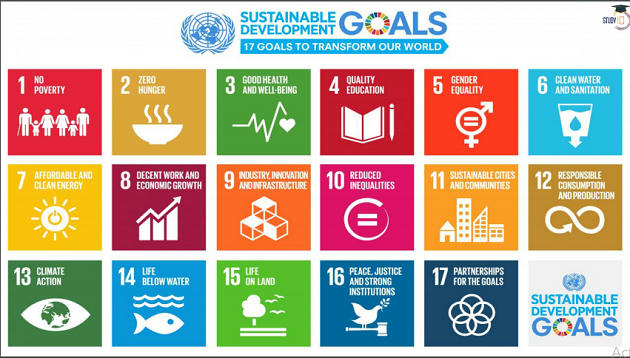 Countries have taken steps to extend universal health care systems and strengthen social protection systems, including cash transfer and food distribution systems for vulnerable households.
Accurate and regular data have been key to such efforts.
Innovating to help the most disadvantaged access financing and small and medium-sized enterprise credits have also been vital.
Several countries have taken comprehensive approaches to various forms of discrimination, particularly related to gender and gender-based violence.
We need a revolution in policy mindset and practice.
Inclusive and accountable governance systems, adaptive institutions with resilience to future shocks, universal social protection and health insurance, and stronger digital infrastructure are part of the transformations needed.
South Korea recently announced a New Deal based on two central pillars: digitisation and decarbonisation.
Many countries in the Pacific are focusing on "blue recovery," seizing the opportunity to promote more sustainable approaches to fisheries management.
India recently announced operating the largest solar power plant in the region.
China is creating more jobs in the renewable energy sector than in fossil fuel industries.
Institutions such as the United Nations and Asian Development Bank have mobilised to support a shared response to the crisis.
Now it is vital that we enable countries to secure the support they need to go beyond, to achieve the SDGs.
It's Gone Past Metros | ToI
India added nearly two lakh cases in four days with earlier hotspots like Delhi, Mumbai and Chennai giving way to a more pan-India distribution of new cases.
The pandemic is entering a phase where backward districts in states like Bihar, Jharkhand, Uttar Pradesh and Bengal will start reporting more cases.
Governments must adequately equip district and taluk hospitals for those requiring medical care.
Emphasis must be on reducing mortality at all costs.
After several mistakes, Delhi ramped up testing, improved various processes at its hospitals, and lined up thousands of beds in auxiliary care centres besides reposing faith in home isolation.
Citizens were therefore reassured about government's preparedness.
Improved treatment protocols have also helped.
A sero survey pointing to 23% Delhiites developing antibodies, an estimated 45 lakh people, adds to the body of knowledge.
But to be certain we need more data and scientifically designed sero surveys must commence across India without delay, to be repeated at regular intervals.
India tested 4.42 lakh samples on Saturday up from 2.15 lakh on June 25 and must keep scaling it up.
Early testing helps patients stay on the radar of health officials and facilitates hospitalisation for those whose symptoms take a serious turn.
A test of state capacity in India's poorest regions begins.
Pakistan's information war campaign | IndExp
There has been a sharp increase in Pakistan's vicious information war campaign against India. An analysis would reveal three triggers:

The Balakot attack of February 2019
The return of the BJP government in the May 2019 elections
The August 2019 revision of Article 370

Balakot demolished Pakistan's longstanding assumption that the nuclear equivalence guaranteed that India would not retaliate against terrorist attacks.
The return of the BJP government signalled that India would continue to follow a muscular policy for the next five years.
The Article 370 decision demolished the centrepiece of Pakistan's nationalism — "Kashmir banega Pakistan" — and raised apprehensions about India's plans for Pakistan Occupied Jammu and Kashmir (POJK).
Terrorism supported by an information war component to an information war supported by terrorism.
ISI and the Inter-Services Public Relations (ISPR)
The ISPR is a one-stop-shop for the info war against India. It has, over the years, recruited thousands of youth, trained them in the mechanics of social media and used them to project anti-India themes.
The core Pakistani objective is to demolish "Brand India" by attacking its key components — an inclusive and secular society, democratic polity, decisive government, a developing economic powerhouse and strong foreign policy.
This has been done by trying to polarise society and disrupt social cohesion.
The key platforms for this strategy are Twitter, WhatsApp, YouTube and Facebook.
Key themes include India disenfranchising Muslims, and the "fascist Indian government's" Hindutva supremacist ideology.
On J&K, the key themes are:

Kashmir is a "disputed territory" awaiting solution under the UN resolutions; India needs to talk to Pakistan to resolve the issue and since India refuses to talk, there must be international intervention;
Kashmiris want "azaadi";
Kashmiris are waging a jihad against India;
The Indian Army is violating the human rights of Kashmiris.
Recently, they are propagating that India is preparing a false flag operation and genocide of Muslims in Kashmir.

One indicator of Pakistan's strategy is available in the Pakistan Army's Green Book 2020. An article by Lt. General Raza Muhammad Khan (Retd.) states: "With the proliferation of the internet, nowadays nothing can escape exaggeration, distortion and fabrication to manipulate perceptions on crucial issues of peace and security."
Another article by one Farzana Shah states: "A single video clip or picture can change the perception of India, which it has built so painstakingly over the years."
For India, there has to be a relentless vigil and battle against this campaign just as there has been against terrorism fomented by Pakistan.
NEWS
Prime Minister Narendra Modi salutes brave soldiers; lauds Indian Army on the occasion of Kargil Vijay Diwas.

Mr Modi saluted the brave soldiers as well as their mothers.
He said, it was on this very day 21 years ago that the Army unfurled the flag of victory in the battle of Kargil.
The Prime Minister said that in times of war, whatever people say or do has immense bearing on the morale of the soldiers.
The Prime Minister cautioned the people to remain extra vigilant as the hazards of Corona are far from over.
He advised everyone to wear face masks whenever they are out in public in order to protect themselves and others from the disease.
Mr. Modi urged the youth and people to take a pledge of freedom from the pandemic this Independence day.
He asked people to take a resolve for a Self reliant India, a resolve to learn and teach something new and a resolve to earnestly carry out duties.
Stressing on the need for innovation, Prime Minister Modi talked about how  the youth in Bihar have started to cultivate pearls after gathering information and taking training in Jaipur and Bhubaneswar.
They  are not only earning and becoming self reliant but also training the migrant labourers returning from other states at Muzaffarpur, Begusarai and Patna.
The Prime Minister emphasized that the correct and positive approach always goes a long way in transforming distressing times into opportunities, adversities into triggers of development and progress.
Mr Modi highlighted how the youth and women have come up with new experiments on the basis of their talent and skills in the present times of COVID 19. He said many self help groups in Bihar have begun making masks with Madhubani motifs which are very popular.
He said the nation will celebrate National Handloom Day on 7th of August.
Mr Modi said the Handloom and Handicrafts of India encompass a glorious history of hundreds of years.
The Prime Minister said a large part of country is grappling with floods. He said the whole nation stands by those affected by this disaster.
The Prime Minister congratulated Chandrika Prasad Santokhi for becoming the new President of Suriname and wished him the best on behalf of 130 crore Indians.
Prime Minister Narendra Modi praised skilled artisans of Assam, Tripura and Manipur for value addition to bamboo products with the aim of making the country 'Atmanirbhar'.
The Prime Minister led government has set up a new National Bamboo Mission (NBM) to focus on development of the bamboo sector in the country.
Now the North Eastern Council Cane & Bamboo Development Council acts as a coordinating and facilitating agency for the North Eastern region.
The North Eastern region has now slowly become the bamboo industry's hub as more youths and entrepreneurs are engaging in this craft with support from the government.
The Government today said that the highest ever number of recoveries of COVID -19 were registered in a single day and more than 36 thousand patients were discharged in the last 24 hours.

For the first time a record number of more than four lakh 40 thousand tests have been conducted in a single day.
Around eleven members belonging to the Sikh and Hindu minority community of Afghanistan arrived in India yesterday.

External Affairs Ministry said that Nidan Singh Sachdeva, who was released from captivity on 18th of July, is also among those who reached Delhi yesterday.
India has granted appropriate visa and facilitated their travel to India.
External Affairs Ministry said India appreciates the efforts of Afghan Government in extending necessary support for the safe return of these families.
The first container train from India arrives in Bangladesh.
The first container train carrying FMCG products and other items arrived at the Benapole railway station of Bangladesh on Sunday.
It had started from Majerhat station near Kolkata on Friday with a consignment of soaps, shampoos, other FMCG items and textile fabric in 50 containers.
The Railway Advisor in the High Commission of India Anita Barik said that the Container Train Service is going to be a regular service connecting various terminals of Indian Railways network to Bangladesh.
Download Free PDF – Daily Hindu Editorial Analysis

;