Another front
21-7-2020, China: repeated its claim that Bhutan's eastern boundary was a "disputed" area with Bhutan.
This is for the 3rd time China has repeated its claim.
1st claim: at a UNDP-led Global Environment Facility conference on June 2-3.
Chinese representative tried to stop funding for the Sakteng forest reserve in Bhutan's eastern district of Trashigang, which touches Arunachal Pradesh's Tawang district.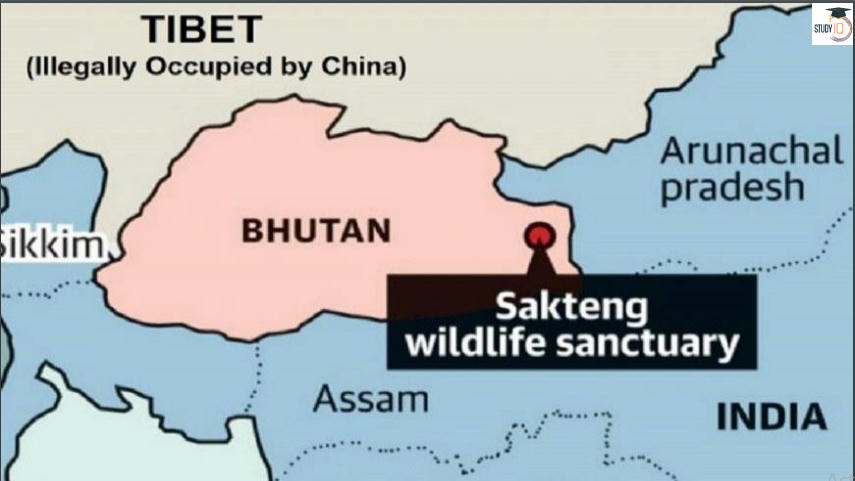 China has not objected earlier to funding provided to the sanctuary at the GEF
The Trashigang area does not share a boundary with China.
Chinese officials have not raised the eastern boundary in 24 rounds of talks with Bhutan, that began in 1984.
Thus far, talks have been only about the Pasamlung and Jakarlung valleys in Bhutan's north, and Doklam and other pasturelands to the west, that come up to the trijunction point with India.
Bhutan's response at the start was to reject China's claim at the GEF, and it was able to secure the funding.
Subsequently the Bhutanese Embassy in Delhi served a démarche to the Chinese Embassy.
Bhutan has now appeared to take a sober view of China's claims by saying that all disputes would be taken up in the next round of China-Bhutan talks.
Talks — the last round was in 2016 — have been put off due to the Doklam stand-off in 2017, elections in 2018, and the pandemic this year.
Chinese claim may be seen as a pressure tactic: an attempt to hurry the scheduling of the next meeting, or to gain leverage in the boundary talks.
For India, that is already dealing with Chinese aggression across the Line of Actual Control, the Sakteng claim could be a diversionary tactic, or one aimed at driving a wedge between India and Bhutan.
China is attempting to double down on its claims over Arunachal Pradesh.
The repetition of its "package" offer is worrying as it implies that Beijing is not giving up its push for the Doklam plateau, where it has consolidated its military infrastructure and would like to inch towards India's Chumbi valley, a strategically sensitive location.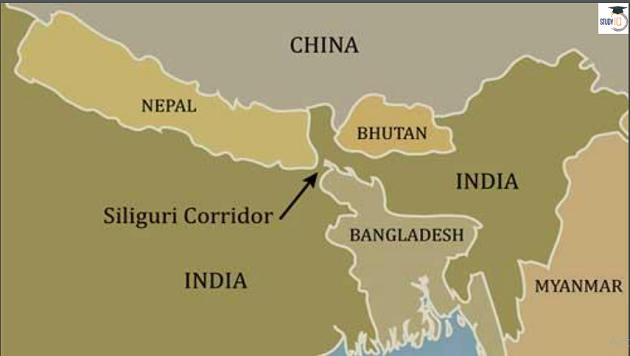 Transforming higher education | TH
Resuming higher education during the pandemic – home-based learning
Tools to deliver home-based learning
Merits and demerits of online learning are being debated.
Ideal learning outcomes

Good quality of knowledge for students
Education + Skills
Constructive role in shaping the society and the world

How many higher learning institutions and students are able to get all ABC?
Reality: a vast majority of other students just meander through college and acquire a degree.
Huge gulf between the curriculum taught in the colleges and actual job requirements.
It is common to hear even the brightest of students mention that they learnt more on the job than through their curriculum in college.
Why not completely re-evaluate the syllabus every now and then?
Why not have substantive industrial internships, while retaining only a very basic outline of essential concepts?
The time saved in attending regular classes in the institution can be compensated for by spending time on the development of skills and prosocial attitudes and values that will help the student lead an enriching life.
This component can again be a guided teaching process using videos, films and books.
Justice, slow but sure
It is not often that policemen involved in shooting people dead and seeking to cover up the incident as an armed encounter are convicted for murder.
The verdict of the Sessions Court in Mathura sentencing 11 police personnel, including a DSP, to life for murdering Raja Man Singh, the head of the princely state of Bharatpur in Rajasthan, and two of his associates, in 1985, is one such rare instance.
35 years that it took for the case to complete the trial stage is further evidence that justice moves in slow motion in this country.
20-Feb-1985: Raja was angry about the damage done to his family flag by Congress supporter
Raja drove his jeep into the stage put up for then Congress Chief Minister Shiv Charan Mathur's rally, and went on to damage a helicopter used by the Chief Minister.
The next day i.e. 21|February|1985, Raja was on his way to surrender, his jeep was surrounded by a party led by the DSP and others.
Raja Man Singh was killed.
Eye-witnesses said they fired at the vehicle's occupants, killing Man Singh and his two elderly associates. Later, top police officials admitted the former ruler was not armed.
The then Prime Minister, Rajiv Gandhi, asked Chief Minister Mathur to step down. The investigation was transferred to the Central Bureau of Investigation.
Later, the Supreme Court shifted the trial to Mathura in Uttar Pradesh.
It may not be known if Congress leaders conspired with the police, but the incident remains a blot on the party's record in the 1980s.
The trial of the men who assassinated Railway Minister L.N. Mishra in January 1975 ended in conviction in 2014, a good 39 years later.
The Hashimpura case, in which nearly 40 Muslims were massacred in 1987, ended with an en masse acquittal in 2015, but the Delhi High Court restored some faith in the judicial process by slapping lifelong prison terms on 16 men three years later.
Judgment after 35 yrs | Tribune
Last week, the Supreme Court decided a case that started in 1955 in Coimbatore, Tamil Nadu, over a will that went on for 65 years at various levels of the hierarchy of courts.
A staggering 60,000-plus cases are pending in the apex court itself, 44 lakh in high courts.
When cases take two to three decades to be settled, public confidence in the efficacy of the judicial system, routinely described as broken, is bound to be low.
Vikas Dubey getting bail despite several cases registered against him.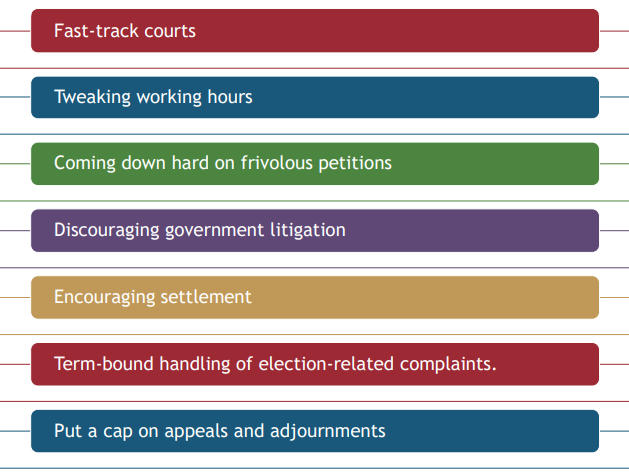 India and China-Iran | IndExp
Iran and China are close to concluding a 25-year strategic partnership.
$400 billion trade and investment partnership
Chabahar-Zahedan railway line
Iran: India continues to delay its implementation of the project.
Other countries have found it difficult to undertake projects in Iran because of US sanctions.
Chinese purchases of Iranian oil have decreased substantially in the past two years and the overall bilateral trade fell to $23 billion in 2019 compared to a peak of $35 billion.
During Chinese President Xi Jinping's visit to Iran in January 2016, an ambitious target of $600-billion trade in 10 years was announced.
It has turned out to be mostly hype.
The 25-year strategic partnership plan of $400 billion should also be taken with a generous pinch of salt.
Though made much of by Iran, it has not been confirmed by China.
"New Triangle of Power": trilateral Iran-China-Russia naval exercise
China attaches importance to its relations with Iran

Key source of energy supplies
Significant component of its ambitious BRI
Potentially lucrative market for its project exports and manufactures.

China has also in parallel cultivated closer relations with Saudi Arabia, UAE & Israel
Bi-annual China-Arab States Cooperation Forum met in Jordan earlier this month with ringing declarations of China-Arab friendship.
China is a major arms supplier to the Arab states and has conducted naval exercises with Saudi Arabia and the UAE.
China's economic, military and technological capabilities have increased, its profile in this strategically important region has also expanded.
US became self-sufficient in oil and gas.
USA's reliability as an ally being increasingly in doubt.
India should pursue its largely successful policy of maintaining positive relations with Iran, the Arab states and Israel.
India will have more room for manoeuvring in the region by continuing to maintain a strong and friendly relationship with Iran.
The possibility of a Democratic US President reviving the Joint Comprehensive Programme of Action (JCPOA).
The revival of the deal will open the door for US and European companies to resume business with Iran.
In the 2015-2018 period when sanctions had been partially lifted on Iran, it preferred to turn to the West rather than China for its economic revival.
India should not arrive at hasty conclusions and damage its relations with Iran.
Though India should closely monitor China-Iran relations
Concern: Jask port at the mouth of Hormuz strait.
This may be linked to oil and gas fields inland through pipelines and allowing shipments even if the narrow Hormuz Strait was closed.
India's maritime security would be at further risk.
It would also be of deep concern to the Arab states who will suffer from any closing of the Hormuz Strait while Iran remains less affected.
75 years of the United Nations | Telegraph
Reform or perish is the mantra for for survival for institutions — local and global — in the modern world.
Speaking at a high-level dialogue facilitated by the UN's economic and social council, Narendra Modi raised the pertinent point of reforming the organization, arguing that the cause of representativeness in the UN's case would be best served by the spirit of multilateralism.
The coming together of several member states could spur the UN — a world body — towards the path of change.
There is growing concern, especially among the less affluent nations, that the UN urgently needs to be transformed.
The security council is dominated by the Big Five: the United States of America, Russia, China, France and Britain.
This arrangement may have reflected the global power equations after the Second World War but is no longer feasible.
The UN's financial structure merits an examination too.
Asia is emerging as a hotspot.
For much of its history, the UN's purse strings have been pulled by influential nations as a way of leveraging political gain.
A shared pool of finances and resources could guard the UN against such manipulation.
On its 75th anniversary, the UN should remember that its genesis lay in a crisis.
For the UN to remain relevant, it must, as Mr Modi said, be representative; only that can make the UN retain its global character.
A multilateral UN would also be able to honour the principles of equitability and transparency, elements that are integral to upholding the charter of democracy.
The challenge to such a transformation lies in the political ambition of member states.
It will be a pity if competitive politics and strategic rivalry lead to the implosion of the UN.
That would signal the triumph of insularity over accommodation, once again.
NEWS
US-India Business Council

Prime Minister Narendra Modi has said that there is global optimism towards India, as it offers a perfect combination of openness, opportunities and options.
Prime Minister Modi noted that in the last six years, efforts have been undertaken to make the Indian economy more open and reform oriented.
India is contributing towards a prosperous and resilient world through the clarion call of an 'Atmanirbhar Bharat'.
India celebrates openness in people and in governance. Open minds make open markets. Open markets lead to greater prosperity.
These are principles on which both India and the USA agree.
There are about half a billion active internet users in the country now and over half a billion more people are being connected.
He also mentioned opportunities in the frontier technologies of 5G, Big Data analytics, Quantum Computing, Block-chain and Internet of Things.
Speaking about the historic reforms recently undertaken in the agriculture sector, the Prime Minister said that there are opportunities to invest in areas including agriculture inputs and machinery, agriculture supply chain, food processing sector, fisheries and organic produce.
Noting that the health care sector in India is growing faster than 22 per cent every year and the progress of Indian companies in production of medical-technology, tele-medicine and diagnostics, the Prime Minister  said now is the best time to expand investment in Indian health care sector.
The Prime Minister also listed several other sectors which offer tremendous opportunities to invest like energy, infrastructure, roads, highways and ports, civil aviation amongst others.
He mentioned that India is raising the FDI cap for investment in defence sector to 74 per cent and two defence corridors have been established to encourage production of defense equipment and platforms.
The Prime Minister also talked about India's rise in Ease of Doing Business rankings of the World Bank.
The Prime Minister highlighted that even during the  pandemic, India has attracted foreign investment of more than 20 billion dollars between April and July this year.
The Prime Minister said that India has what is needed to power the global economic recovery.
Reaching out to the American investors, he said that there has never been a better time to invest in India.
United States Secretary of State Mike Pompeo has said that New Delhi is an important partner and a key pillar of President Donald Trump's foreign policy.
In his virtual keynote address to the annual 'India Ideas Summit' of the US India Business Council (USIBC) yesterday, Mr Pompeo described India as one of the few trusted like-minded countries and said, India is a rising US defense and security partner in the Indo-Pacific and also at the global level.
He said, the United States, desires a new age of ambition in its relationship with India. Mr. Pompeo said, the US has invited Prime Minister Narendra Modi to the next G-7 meeting to be hosted by President Trump.
Navies from the US, India, Australia, Japan and France have been deepening their mutual cooperation in the Indo-Pacific region in view of China's growing attempt to expand military influence in the resource-rich region.

United States has ordered the closure of the Chinese Consulate in Houston by tomorrow.
Turkmenistan has been granted Observer status by the World Trade Organization (WTO ) General Council.

A WTO Spokesperson said yesterday, Turkmenistan has become the last former Soviet republic to establish formal ties with the trade body.
Indian Mission in the United Arab Emirates has urged the nationals to take advantage of the fine waiver scheme for all foreign residents and leave the Gulf country without paying any fines till 17th of August this year.

Minister for Communications and Information Technology Ravi Shankar Prasad has emphasized the need for building trustworthy Artificial Intelligence systems that can transform society.
Download Free PDF – Daily Hindu Editorial Analysis