UAE's mission mars | ToI
The successful launch of the UAE's 1st mission to Mars
Al-Amal, or Hope, the spacecraft blasted off from Tanegashima Space Center in Japan and will reach Mars by February next year.
Objective: to build the first full picture of Mars' climate throughout the Martian year.
UAE wants this mission to catalyse growth in its STEM sector.
Arab Gulf aims to diversify its oil-dependent economies.
IT, green energy, AI and 4th industrial revolution.
This creates an ocean of opportunities for India-UAE or even India-Gulf Cooperation Council ties.
India is prowess in IT and has a commendable proficiency in space technology.
Finally, the pitch for tech self-sufficiency among Arab Gulf nations is driven by a desire to outcompete regional rival Iran.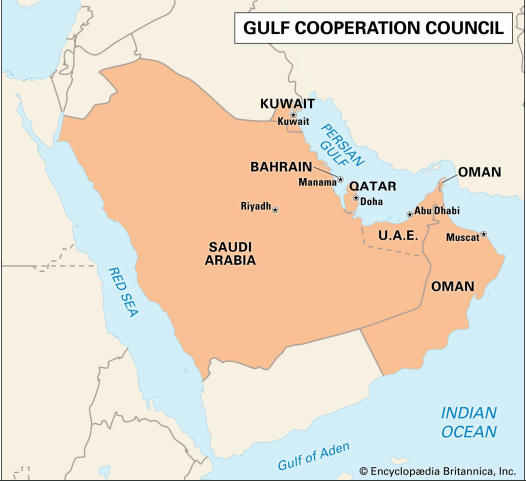 Sailing into a new future | Tribune
A new chapter in geopolitics is getting written in Washington, New Delhi and Beijing.
Seventh Fleet Task Force 74 led by the world's longest warship, USS Enterprise, sailing into the Bay of Bengal to help Pakistan during India's war for liberation of Bangladesh in 1971.
The message of the unscheduled exercise, involving the US and Indian naval ships, is not the understated 'improvement in interoperability', but the deeper investment by the American establishment in Indo-US military ties.
US Defence Secretary Mark Esper: 'Don't underestimate the strength of free democracies.'
Meanwhile, in Washington, the US House of Representatives on Monday unanimously passed an amendment to the National Defence Authorisation Act decrying Chinese incursion in the Galwan valley of Ladakh and growing territorial assertiveness.
China has only succeeded in formalising India's strategic ties with the US into a mutually beneficial military relationship.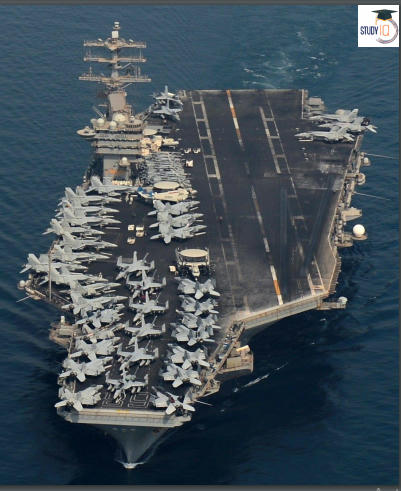 Hopes of an Asian century are destroyed by China.
Foreign Minister S Jaishankar: India has to shed its caution and step out confidently to articulate its interests.
Covid vaccine soon | Tribune
Oxford University's coronavirus vaccine: initial phase III trials of humans showing positive results.
Optimism held sway as 23 vaccines more were reported to be readying for human trials and 140 other vaccine candidates lined up not too far behind.
Both the healthy and the infected have signed up for the trials in a valiant bid to defeat the raging coronavirus that has since late 2019 infected nearly 1.45 crore people and killed over six lakh, as also ravaged the economy in its wake.
On display is the marvel of science and human endeavour.
The Oxford vaccine, like the Chinese shot developed in late June, has been designed to safely (with no serious side-effect) protect a person from the virus by prompting an immune response in the body by making antibodies (to attack the coronavirus and disable it) and T-cells (to help the immune system trace the infected cells in the body and destroy them).
India can hope to be one of the earliest beneficiaries as Oxford has partnered with the Pune-based Serum Institute of India for making the vaccine.
Cautious optimism | TH
Never before have candidate vaccines been developed from scratch, tested on animals and completed early stages of human clinical trials, all under six months.
Even in the case of the Ebola vaccine tested during the 2014 outbreak in Guinea, research and animal studies had been conducted prior to the outbreak.
In the H1N1 vaccine, the well-developed influenza-based technology enabled quick development, but not before the pandemic peaked.
But in the case of the novel coronavirus, 24 candidate vaccines are already in clinical evaluation and another 142 are in the preclinical evaluation stage.
There is overwhelming evidence that protection and herd immunity can be achieved only through vaccination.
However, a note of caution is also in order.
Past experiences with vaccine development for two coronaviruses — SARS and MERS — have shown that vaccines can "exacerbate lung disease, either directly or as a result of antibody-dependent enhancement".
Thus, the compulsion to rigorously monitor safety profiles of candidate vaccines cannot be overemphasised.
Efforts to accelerate clinical trials should not rely on shortening the follow-up period or by-passing critical steps in testing but put in place protocols that allow the trials to seamlessly graduate from one phase to another.
This is an acid test for vaccine science and development and the outcomes will have far-reaching consequences either way.
On the loose | TH
West Bengal Governor Jagdeep Dhankhar vs Chief Minister Mamata Banerjee
On Monday, he met Home Minister Amit Shah with a litany of complaints against the Mamata Banerjee government, apprising him of the "alarming cliff-edge governance situation in the State".
Before the meeting, he had said it was "part of his duty to preserve, protect and defend the Constitution," under Article 159.
The Governor has a constitutional role to perform.
Mr. Dhankhar has ended up in confrontations with vice chancellors, students and Trinamool Congress leaders, during his one-year tenure.
He must remember that he is not an Opposition politician in West Bengal.
Ms. Banerjee is a combative politician but her administrative talents have not matched up to the crisis of the pandemic.
Political violence, gruesome crimes, and allegations of police partisanship require the Chief Minister's personal attention.
BJP's obsession of winning West Bengal, which goes to the polls in less than a year.
The CBI and even the Election Commission, which is an autonomous constitutional body, have to remain above the political fray.
Governors have come to assist the BJP in other States too — in upending the constitutional status of J&K and in swearing in a government of the party in Maharashtra, completely disregarding norms last year, for instance.
He must therefore roll back his rhetoric; and the Prime Minister and the Home Minister must nudge him to stay within his constitutionally circumscribed functions.
Towards robust data regulation | TH
For a country that does not have a personal data protection bill, the setting up of a committee to regulate non-personal data seems premature.
However, there is global realisation that data should be unlocked in public interest beyond the sole service of commercial interests of a few large companies.
On July 12 the NPD committee released a governance framework which raises many concerns.
To enable a robust regulation of NPD, the report defines key stakeholders for the ecosystem.
First are data principals, who/ which can be individuals, companies or communities.
The roles and rights of individuals and companies in the context of data governance are well understood.
However, the idea of communities as data principals is introduced ambiguously by the report.
While it provides examples of what might constitute a community, e.g. citizen groups in neighbourhoods, there is little clarity on the rights and functions of the community.
Next are data custodians, who undertake collection, storage, processing, and use of data in a manner that is in the best interest of the data principal.
The details in this section are fuzzy – it is not specified if the data custodian can be the government or just private companies, or what best interest is, especially when several already vague and possibly conflicting principal communities are involved.
It is also not clear how communities engage with the custodian.
Further suggestion that data custodians can potentially monetise the data they hold is especially problematic as this presents a conflict of interest with those of the data principal communities.
Based on current literature, data custodians can be interpreted as data stewards, imagined in many cases as independent entities that intermediate with technology companies on behalf of communities, which they represent.
Next, the report talks about data trustees as a way for communities to exercise data rights. Trustees can be governments, citizen groups, or universities.
However, the relationship between the data principal communities and the trustees is not clear.
Finally, the report explains data trusts comprising specific rules and protocols for containing and sharing a given set of data.
Trusts can hold data from multiple custodians and will be managed by public authority.
The power, composition and functions of the trust are not established.
The committee should organise broader consultations to ensure that the objective of unlocking data in public interest and through collective consent does not end up creating structures that exacerbate the problems of the data economy and are susceptible to regulatory capture.
NEWS
India Ideas Summit

Prime Minister Narendra Modi will deliver the keynote address at the India Ideas Summit today.
The two-day Summit which began yesterday is being hosted by the US-India Business Council.
This year marks the 45th anniversary of the formation of the Council.
The theme for this year's India Ideas Summit is 'Building a Better Future'
Prime Minister Narendra Modi will provide perspective on how US India Partnership can shape the post-COVID world.
It will feature high-level presence from Indian and US government policymakers, state-level officials, and thought leaders from business and society.
Finance Minister Nirmala Sitharaman virtually addressed the India Ideas summit of US India Business Council yesterday evening.
The government has taken continuous efforts for structural reforms in the economy which will make big difference.
Even during the challenge of COVID-19 pandemic, it has announced big time reforms and made major structural changes in agriculture and other sectors.
 She said the indicators show green shoots in the Indian economy.
Commerce and Industry Minister Piyush Goyal said Atmanirbhar Bharat programme aims to prepare India to work with world on equal terms.
He added that the government wants to offer India as a reliable business partner.

N95 masks

Health Minister Harsh Vardhan has said that N95 masks with respirator valves in them do not prevent the coronavirus from spreading out.
He said, N95 mask fitted with perforated respirator is contrary to the rules adopted to prevent the spread of coronavirus.
In a tweet, Dr Vardhan appealed to everyone to use a triple layer mask made of cloth and also to encourage others for this.
Director-General of Health Services, Dr Rajiv Garg has written to the Principal Secretaries of health and medical education of all the States in this regard.
The health ministry in its briefing said, recent studies suggest that an asymptomatic person wearing N95 mask can affect others.

"National Clinical Grandrounds on COVID-19"

AIIMS – Delhi in collaboration with Union Health Ministry and NITI Aayog
The programme envisages that every doctor across the country learns and shares their best practices in the treatment of Coronavirus patient.
NITI Aayog Member, Dr. VK Paul said that COVID-19 pandemic is an evolving situation and this platform will give the doctors an opportunity to share their best practices of treatment.
He has appealed to the doctors to maximise their participation in the initiative to collectively work towards containment of the global pandemic in the country.

The annual Amarnath Yatra this year has been cancelled due to Covid 19 pandemic.
In Bihar, flood situation has further deteriorated following heavy rains in Nepal and heavy discharge of water from Gandak barrage.
Sero survey shows 23 percent may have been Covid Positive in Capital.
Vaccinating India will take atleast 2 years.
A story on the front page of Hindustan Times mentions about the Amazon shares surging 7.9%, the largest single day jump for an individual since 2012, under the headline," Jeff Bezos adds record 13 billion Dollars to wealth in one day, 74 billion dollar this year."
Download Free PDF – Daily Hindu Editorial Analysis