Who wins, post pandemic? | ToI
Imagine a major economic power where the coronavirus arrived late but the government acted early.
It was ready with tests and contact tracing to "flatten the curve" swiftly and limited its death rate to orders of magnitude lower than that of any other major Western industrial nation.
Brief and targeted lockdown
Unemployment rate was limited to 6%
Shower of international praise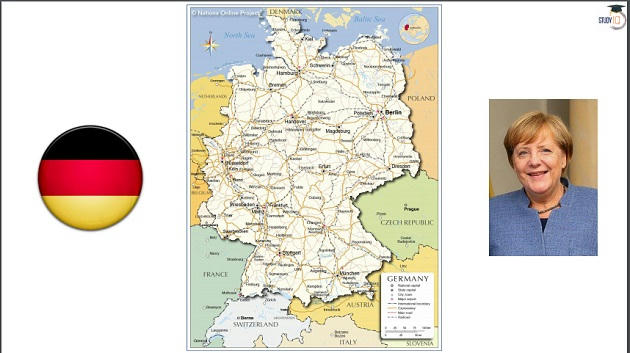 German unions have worked closely with bosses to keep factories open and working conditions generally safe.
Merkel's government has coordinated with all the German states to contain the pandemic and with fellow EU members to establish a recovery fund for nations hardest hit by the virus.
Which nations will flourish in this reshaped economic landscape?
Vietnam looks promising
Russia looks promising
US and China are running up too much debt
Germany's response to the pandemic has highlighted pre-existing strengths.

Efficient government
Low debt
Industrial excellence
Growing capacity to create domestic tech companies

 The Kurzarbeit: a century-old government system that pays companies to retain employees on shortened hours through temporary crises.
Merkel insited for austerity on fellow EU members
Because Germany went into the pandemic with a government surplus, it could support families and businesses through the lockdown with aid amounting to 55% of gross domestic product – one of the most generous rescue packages in the world.
Germany is pushing to modernise its leading exporters, the big car companies.
Germany is also making a big, if belated, push to compete as a tech power.
Mountain Strike Corps | ToI
Beijing has just proved everyone wrong.
We have two unpredictable and hostile governments and militaries focussed on keeping us destabilised with aggressive actions across our borders.
Review our military capabilities URGENTLY.
We have to prepare ourselves for offensive operations beyond our borders.
Reassess futuristic threats in the Indian Ocean Region (IOR)
As a major power in Asia, with so much at stake, we cannot remain passive in developing our defensive or strategic power projection capabilities.
The army has three strike corps for deep offensive operations into Pakistan.
Ideally, two more strike formations are required for the mountains, one each for the Ladakh and the eastern borders.
In 2013, the government sanctioned the raising of the 17 Mountain Strike Corps with two infantry divisions, two independent armoured brigades and strong combat support in the form of artillery, engineer, air defence and aviation brigades.
Unfortunately, the government did not allocate a separate budget for it.
As a result the raising was halted in 2018, leaving a truncated force comprising the Corps HQ, one infantry division and certain other combat and combat support elements.
This force was then further tinkered with by testing them as smaller integrated battle groups for offensive actions in the mountains.
The current status and roles of 17 Corps remain ambiguous.
It would be necessary for us to have a credible power projection force ready and prepared.
While currently we have to go along with standard infantry divisions as the strike elements of the Corps, in the long run we will have to raise airborne and air transported infantry brigades comprising special forces battalions, parachute battalions and Ladakh and Arunachal Scouts (Para) units.
Apart from the normal combat support elements, the strike divisions would need integrated airlift capabilities, as also special elements like Apache and Chinook helicopter flights, UAV/ drone units etc.
Community canteens 2.0
Prime Minister Narendra Modi announced a three-month extension to the Pradhan Mantri Garib Kalyan Ann Yojana.
The government would provide 5 kg of grains and 1 kg of chickpea monthly to about 800 million beneficiaries across the country.
Alongside, he highlighted the implementation of the 'One Nation, One Ration' (ONOR) scheme to improve access to subsidised grains for migrant workers.
Lack of access to food drove millions of them to their native villages during the lockdown period.
Solution: community canteens
More than 10 States have run community canteens.

Amma Canteens in Tamil Nadu
Indira Canteens in Karnataka

If per plate price is kept at ₹15-20, these community canteens will become self-sustainable.
An initial social investment of ₹26,500 crore towards 60,000 canteens and about 8,200 kitchens, we could serve three nourishing meals a day to the 30 million urban poor workers, primarily migrants.
If all urban migrant workers rely on community canteens instead of ONOR, the investment pays back itself in less than six years, as it helps avoid the potential food subsidy outlay due to ONOR, leading to annual savings of about ₹4,500 crore thereafter.
Community canteens could also contribute to jobs, growth and sustainability.
The 60,000 canteens, each serving about 500 beneficiaries on average, would generate more than 1.2 million jobs to serve 90 million meals a day.
These canteens would also help bridge the nourishment gap among poor urban workers.
Further, the government should leverage community canteens to shift diets and agriculture production towards more sustainable and sustainably harvested food crops.
These canteens must incorporate low-cost yet nutritious and environmentally sustainable food items in the plate — bringing in coarse grains such as millets and sorghum into the dietary patterns.
These canteens would create the demand signals for the farmers to diversify their crops and focus on sustainably harvested produce.
No right answer
The school reopening question has not been resolved satisfactorily in other parts of the world, and the measures by many countries have been experimental.
In India, the many divides — digital, rural-urban and rich-poor — have painfully come to the fore between regions and even within States.
Reopening schools should be based mainly on epidemiological evidence.
Ascertain the opinion of parents.
Research findings from South Korea, which worked hard to contain the pandemic early, show that older children, between 10 and 19, transmit the virus as much as adults do.
The findings have been acknowledged by public health institutions in the U.S. as valuable, and offer a cautionary pointer to community spread among adults and vulnerable groups from older students.
On the other hand, the European experience, instanced by Denmark as far back as April, is that containment in the community has to precede school reopening.
The question is much more complex for India, as a society that has severe iniquities, and where students live in multi-generational homes.
Clearly, no early date can be set for a full reopening, and protocols on class size, distancing, ventilation of rooms, face coverings and even open air classes need to be evolved.
Meanwhile, developing remote education for measurable outcomes should be pursued actively, since future disruptions cannot be ruled out.
The meaning of the azan at Hagia Sophia
As the muezzin summons the faithful to prayer at the Hagia Sophia in Istanbul on July 24, a sense of jubilation will suffuse Muslim hearts in Turkey and in the ummah.
Equally, it will cause anger among the world's orthodox Christians and disappointment among Catholics and Protestants.
This is borne out by the welcome in Turkey and dismay in the Christian world, especially in Europe, of President Recep Tayyip Erdogan's announcement to turn what has been since 1935 the Hagia Sophia museum once again into the Ayasofya mosque.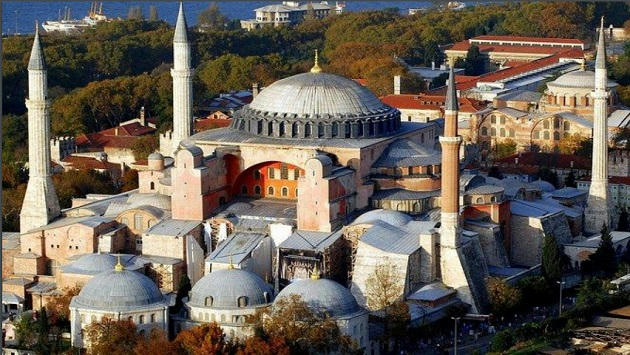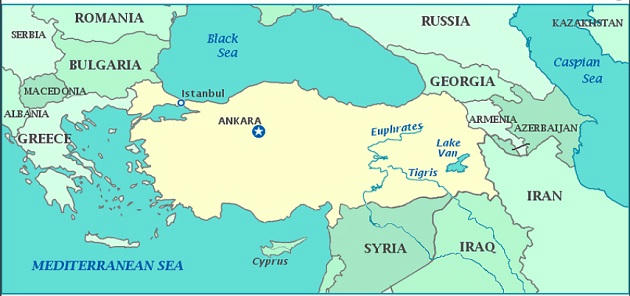 Ankara's attempts to project this decision as having no impact on the country's secular principles put in place by Mustafa Kamal Ataturk, the father of modern Turkey, are futile.
The Turkish state, dominated by Mr. Erdogan for almost two decades, has decisively turned its back on secularism though it is desperately trying to project otherwise.
Turkish Ambassador to India: his government's decision was based on its respect for the rule of law for it was merely following a court decision annulling a 1934 cabinet decision to convert an endowed mosque into a museum.
It is strange then that Turkey neither opposed the Organisation of Islamic Cooperation for its concern about the Supreme Court judgment nor does it oppose the organisation's regular criticism of India's treatment of its Muslim minority.
Friction and contradictions between Christianity and Islam in Europe have continued since the conquest of Spain by the Arabs in the second decade of the 8th century.
It was only at the close of the 15th century that the last enclave in Spain was lost by the Muslims.
Forty years earlier, the Ottoman Turks captured Constantinople, the famed capital of the Byzantines, in 1453, and converted the Hagia Sophia cathedral into a mosque.
Over the next two centuries, the Ottomans expanded in Europe and at their height held, as Professor Malcolm Yapp records, "most of south-eastern Europe to the gates of Vienna, including present-day Hungary, the Balkan region, Greece and parts of Ukraine".
By the end of the 17th century, Ottoman vigour was spent and the Christian states of Europe gradually gathered together to begin to push the Turks out of Europe.
But that process was only over after the First World War.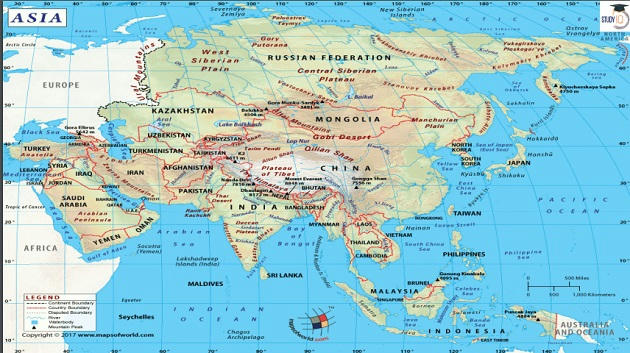 Becoming an EU member has been a major aim of Turkish foreign policy for decades.
Such attitudes contributed to the weakening of Turkish secularism.
Secular nationalism was an important ideological marker of the 20th century.
The public cultures of almost all countries are going to increasingly be based on the faith of majorities even if some symbolically seek to incorporate a few elements of minority religions.
The Ayasofya mosque will clearly point in that direction.
NEWS
Prime Minister Narendra Modi has said, India is moving forward with the vision of a self-sufficient nation.

He stressed that the country is moving towards development of an integrated, tech and data driven healthcare system which is affordable and hassle-free.
Interacting with IBM CEO Arvind Krishna  yesterday, Mr Modi said, this is a great time to invest in India.
He said, the Government is committed to ensuring that the technological shift towards work from home is smooth.
Talking about the impact of COVID on business culture, the Prime Minister said that work from home is being adopted in a big way and the government is constantly working towards providing infrastructure, connectivity and regulatory environment to ensure that this technological shift is smooth.
The IBM CEO expressed confidence in the vision of Aatmanirbhar Bharat.

The number of recovered people from Corona virus has crossed the seven lakh mark.
India is on fast track mode to develop a COVID-19 vaccine.

COVAXIN
The pandemic caused by Corona  virus has forced authorities to close the schools in Uttar Pradesh.

The three-member team led by Joint Secretary in the Health and Family Welfare Ministry Lav Agarwal has instructed the Bihar government to enforce guidelines strictly in the containment zones and limit people's movement in order to contain the spread of the virus.
In Madhya Pradesh, the state Government has instructed that the  Independence Day celebration programmes should be organized in a limited manner in all the districts in  view of the corona virus pandemic.
In Gujarat, the total number of Covid-19 patients went up to 49,439 yesterday.
Dr A K Varshney, Senior Medical Consultant, Ram Manohar Lohia Hospital has said the advantage of getting a rapid antigen test  is that it provides result in a short span of time but the standard test to confirm whether the patient is positive or negative is RT-PCR.
The early-stage human trial data of a COVID-19 vaccine developed by AstraZeneca and Oxford University reveals that it is safe and induces immune response, with mild side effects in some participants.
The first batch of five Indian Air Force Rafale is likely to arrive in India by end of this month.
Indian Air Force said, the aircraft will be inducted at Air Force Station Ambala on 29th July subject to weather.
Indian Air Force aircrew and ground crew have undergone comprehensive training on the aircraft, including its highly advanced weapons systems and are fully operational now.
Post arrival, efforts will focus on operationalisation of the aircraft at the earliest.
In signal to China, US & India conduct joint naval exercise
Rajasthan political pitch rises amid courtroom battle
Uddhav, Nitish among 200 invitees for Ram temple bhoomi pujan
"23 percent of urban population has access to computers, only 4 percent of rural", The Times of India cites a survey by the National Statistical Office, emphasizing the digital divide and the rural-urban gap in education.
"Astrophysicists unveil biggest 3D map of universe"
Download Free PDF – Daily Hindu Editorial Analysis