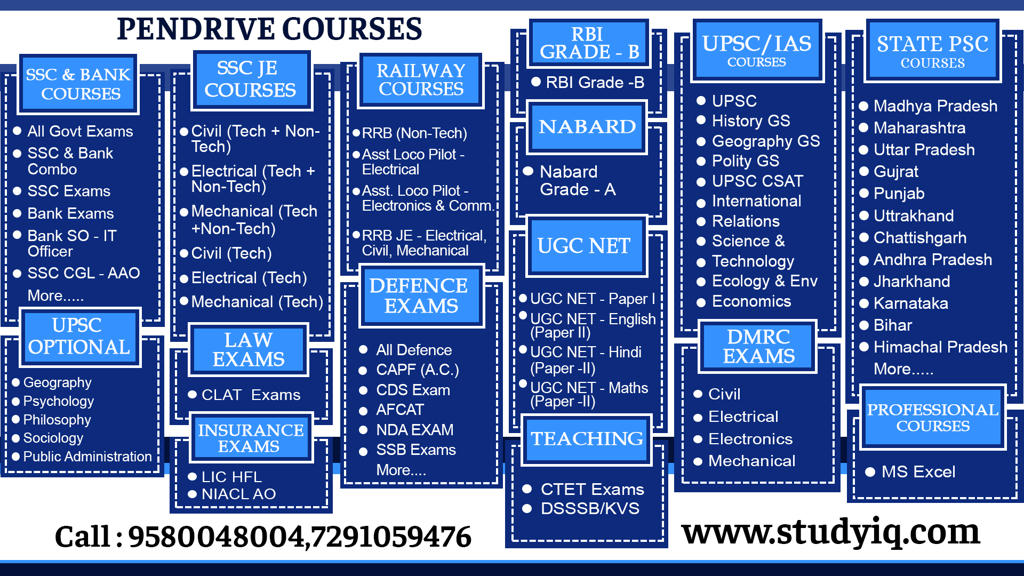 MCQ 1
Von Willebrand Disease (VWD) is a
Viral Disease
Bacterial Disease
Unknown disease seen in kerala village recently
Genetic disease
MCQ 2
The Ministry of Environment, Forest and Climate Change (MoEFCC) has undertaken a project to create DNA Profiles of all rhinos present in India.
there are about 2,600 rhinos and all Indian Rhino population is concentrated only in Kaziranga National Park, Assam.
(A) Only 1
(B) Only 2
(C) Both
(D) None
MCQ 3
The International Day of Families is observed on 15 May every year.
The United Nations (UN) recognizes family as basic unit of society.
SDGs don't have mention of Families anywhere.
(A)1 & 2
(B) 2 & 3
(C) 1 & 3
(D)All
MCQ 4
The News Broadcasters Association is a govt. association of different current affairs and news television broadcasters in India
It was established by NBA Act in October 2008
(A)Only 1
(B)Only 2
(C) Both
(D)none
MCQ 5
About Global Facility for Disaster Reduction and Recovery, the (GFDRR)
It is a global partnership which helps developing countries to better understand and reduce their vulnerability to climate change and natural hazards.
India is a founding member
(A) Only 1
(B) Only 2
(C) Both
(D)None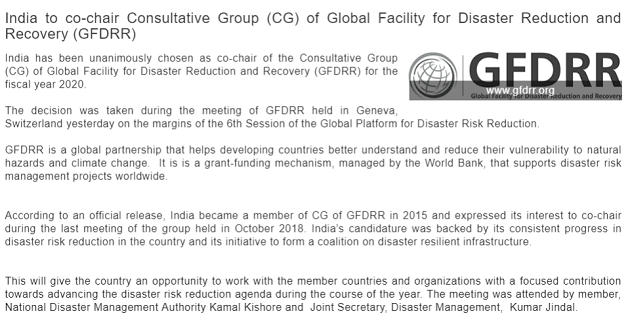 Why an industrial policy is crucial
No major country has managed to reduce poverty or sustain economic growth without a robust manufacturing sector
The contribution of manufacturing to GDP in 2017 was only about 16%, a stagnation since the economic reforms began in 1991. The contrast with the major Asian economies is significant. For example, Malaysia roughly tripled its share of manufacturing in GDP to 24%, while Thailand's share increased from 13% to 33% (1960-2014).
In India manufacturing has never been the leading sector in the economy other than during the Second and Third Plan periods.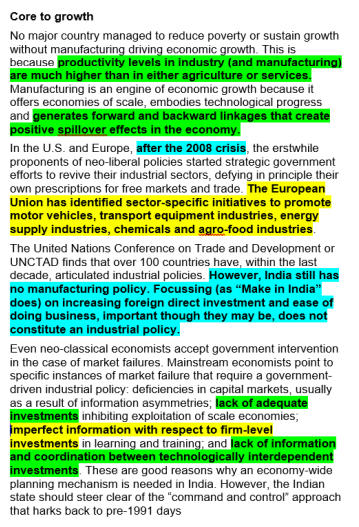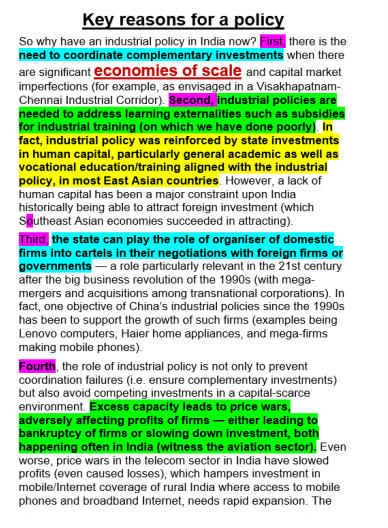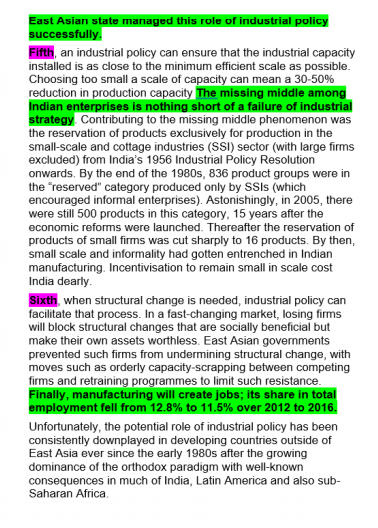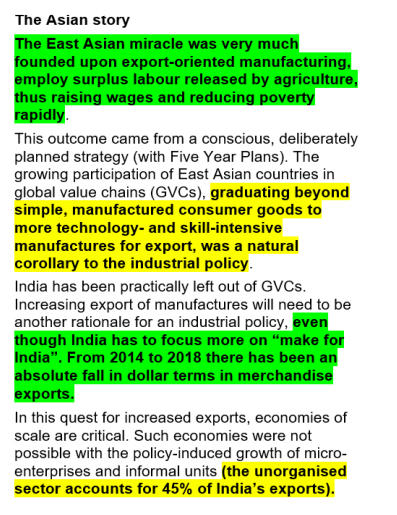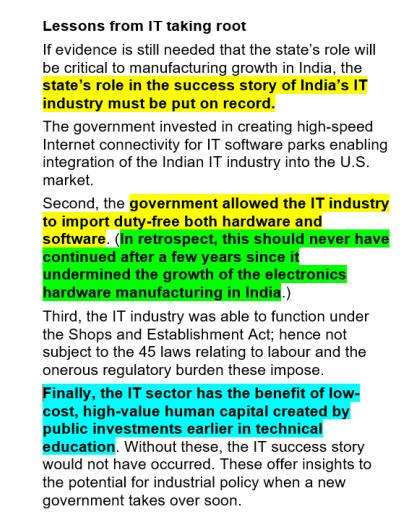 Encourage citizen science
New models are needed to supplement the traditional scientific method