No Way, Huawei
UK Prime Minister Boris Johnson has ordered Huawei equipment to be purged completely from Britain's 5G network by the end of 2027.
British Telecos will not be allowed to buy new gear by 2021.
By 2027 they have to get rid of all Huawei 5G gear.
'Trojan horse' option
Cyberwarfare is a key part of China's arsenal.
Recently, Australia was attacked by Chinese hackers.
China can disrupt and threaten if a nations is 5G is based on Huawei.
China's utter disregard for international rules
Chinese Standards 2035
India must follow the US and UK and ban Chinese firms from participating in the 5G rollout here.
Trouble in Chabahar | Pioneer
India's strategic closeness to the US
Iran is heading towards China.
Iranian Government: drop India as a partner for the construction of a rail line from Chabahar port to Zahedan.
Reason: India's tardy initiative and not moving any funds
China has signed a $400 billion worth economic and security partnership for 25 years.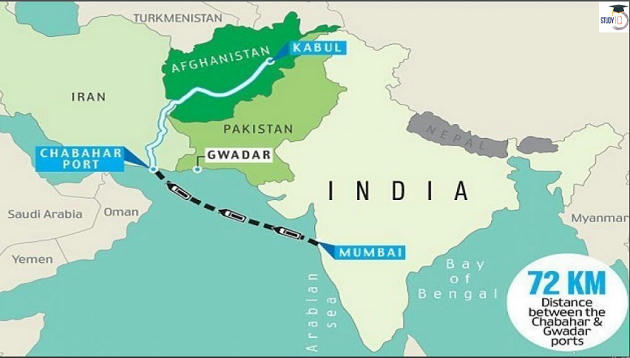 Banking, telecommunications, ports, railways and other infrastructure projects
The agreement also proposes military cooperation.
China will buy cheap Iranian oil.
China-Pakistan Economic Corridor
China can can afford to buy out vulnerable nations.
It has already invested in banks in Brazil.
China's post-COVID aggression is reshaping Asia | TH
China's stand-offs with Vietnam and Malaysia in the South China Sea to threatening Australia with boycotts of wine, beef, barley, and Chinese students.
The Indian, Japanese, Malaysian, and Australian governments have all taken concrete steps to reduce their economic exposure to Beijing, spanning investment, manufacturing, and technology.
India-Australia: new military logistics agreement
India-Japan may have a similar agreement in near future.
The Quadrilateral Dialogue
ASEAN Foreign Ministers issued one of their strongest statements to date on the South China Sea.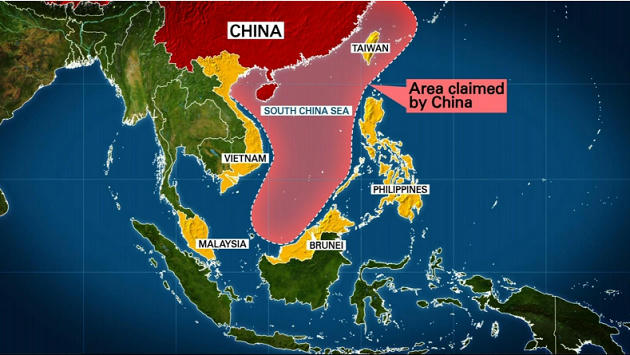 Milk Tea Alliance
If crises and wars tend to be the crucibles in which new orders and institutions are forged, the COVID-19 crisis is likely to be no exception — it may be remaking the geopolitics of the Indo-Pacific.
The crisis is also raising renewed questions about the durability of American leadership.
Asian countries have strong, historically-rooted ideas about their own security and the future of the region.
U.S. has to make some compromises.
It is often China's own overreach (rather than Washington's entreaties) that stiffens the spines of other Asian nations.
Moves such as demanding that a G-7 communiqué refer to COVID-19 as the "Wuhan virus" and blocking mask shipments to close allies are the kind of counterproductive bullying that the U.S. should leave to China.
Recognising that stronger regional coordination will require more compromises as well as tougher choices, or resist it and risk being left behind.
India should believe in the EU | TH
The EU and India have much in common.
Both aim to enhance strategic autonomy and their global standing.
Diversifying strategic value chains is also a common interest, as is the urgent need to address climate change.
The EU and India can support each other in these endeavours.
EU is India's first trading partner and the biggest foreign investor.
2018: €67.7 billion worth of investments i.e. equal to 22% of total FDI inflows.
Same year: EU investmented €175.3 billion in China

So there is a room for improvement.

India could succeed in attracting EU investment, but for that we must address the mutual trust deficit.
The stagnating Free Trade Agreement (FTA) negotiations.
A new study from the European Parliament assesses the potential impact of an EU-India trade agreement at between €8 billion and €8.5 billion gains from increased trade for both sides, with a more significant increase of trade gains likely to flow to India.
The study also refers to additional potential gains from enhanced coordination on the provision of global public goods, such as environmental standards.
Green Deal of EU: making the continent carbon-emission neutral by 2050.
For Indo-Pacific, India can partner with like minded democracies.
New Delhi must learn how to maximise benefit from this strategic partnership. .
But the value of the EU reaches far beyond its economic clout.
The EU champions the rules-based international order, which is being increasingly challenged by the proliferation of exceptionalism.
NEWS
Prime Minister Narendra Modi has said, India and the European Union are natural partners and their partnership is significant for peace and stability in the world.
 "इसके साथ एक action-oriented agenda बनाना चाहिए, जिसे निर्धारित समय-सीमा में कार्यान्वित किया जा सके। भारत और EU natural partners हैं। हमारी partnership विश्व में शांति और स्थिरता के लिए भी उपयोगी है। यह वास्तविकता आज की वैश्विक स्थिति में और भी स्पष्ट हो गयी है।हम दोनों ही democracy, pluralism, inclusivity, respect for international institutions, multilateralism, freedom, transparency जैसी universal values share करते हैं|"
India-EU partnership can play an important role in economic reconstruction, and in building a human-centric and humanity-centric globalization.
Rules-based international order पर विभिन्न प्रकार के दबाव हैं। ऐसे में भारत-EU partnership, आर्थिक पुनर्निर्माण में, और एक मानव-केंद्रित और मानवता-केंद्रित globalisation के निर्माण में, महत्वपूर्ण भूमिका निभा सकती है।"
 "तत्कालीन चुनौतियों के अलावा Climate Change जैसे long-term challenges भी हम दोनों के लिए ही प्राथमिकता हैं। भारत में Renewable Energy के उपयोग को बढ़ाने के हमारे प्रयत्नों में हम यूरोप के investment और technology का आमंत्रण करते हैं।मैं आशा करता हूँ कि इस Virtual Summit के माध्यम से हमारे सम्बन्धों को गति मिलेगी। "
As the world's two largest democracies, India and the EU affirmed their determination to promote effective multilateralism and a rules-based multilateral order with the United Nations and the World Trade Organisation at its core.
They will bolster their cooperation in international fora to reinforce international security, strengthen preparedness and response for global health emergencies, enhance global economic stability and inclusive growth, implement the Sustainable Development Goals and protect the climate and the environment.
The Joint Statement said, the EU is looking forward to India's G20 Presidency in 2022 and its membership in the UN Security Council in 2021-2022.
India and EU reaffirmed their strong commitment to global peace and security, disarmament and non-proliferation and to combat terrorism in all its forms and manifestations.
UGC needs to revisit its guidelines on final-year examinations immediately | IndExp
Reducing/mitigating/softening impact of natural disaster is a core duty of any government.
UGC started with a proposal for an online exam.
Students protested about digital divide in our country.
The UGC has begun advocating offline or "blended" online plus offline exams.
The UGC's decision to enforce exams for final-year students, while cancelling other semester exams, betrays its poor understanding of the Choice Based Credit System (CBCS) adopted by India's universities.
Under the CBCS, the academic years are split into semesters that carry more or less equal weightage towards awarding degrees to graduates.
Every semester is equal and independent of other semesters.
When the coronavirus disrupted the teaching-learning process, it negated the very basis of exams.
Extraordinary circumstances call for extraordinary measures.
Internal assessments
It is a tragedy of our times that during a historic global crisis, the Centre is taking unilateral decisions on student matters without any concern for their mental and emotional well-being.
Students are feeling disenfranchised by the utter disconnect between their problems and decision-makers in the Central government.
National Curriculum Framework for police education and training is needed | IndExp
When the Hindi novelist, Ved Prakash Sharma wrote Vardi Wala Gunda (A Goon in Uniform), he probably did not anticipate real life events imitating fiction.
The Minneapolis council, in fact, has drafted a plan to abolish the police and replace it with a department of community safety and violence prevention.
Policemen slapping people or asking them to do sit-ups.
IPS officers are trained at NPA
Lower-level officials and constables are trained at different state police academies.
One needs to be a graduate to become an IPS officer.
But for recruitment at the lower levels of the force, only the physical agility of the candidate is tested.
An IPS officer is trained for about two years, an inspector-level officer receives an year's training and a constable is trained for nine months.
Human rights issues are not an essential part of constable training.
The Bureau for Police Research and Development was established in 1970 for the "modernisation" of police.
The institution has rarely engaged with human rights issues.
Only a few states have in-service training for lower level officers and the constabulary.
Police officials work 10 to 16 hours, seven days a week, which takes a toll on the health of several officers.
The "Status of Policing in India Report 2019" points out that 70 police stations across 20 states do not have wireless facilities and 214 police stations do not have a telephone.
More than 40 per cent of police stations in the country cannot avail the help of forensic technology.
It is high time that we address the infrastructural and organisational issues and concerns related to the police.
Moreover, there is a need to evolve a National Curriculum Framework (NCF) for police education and training, like that for teachers, and medical and engineering services.
NEWS
The United States will impose visa restrictions on certain employees of Chinese tech companies like Huawei that provide material support to regimes engaging in human rights violations and abuses globally.

Prime Minister Narendra Modi  addressed a virtual conclave on World Youth Skills Day.
The Prime Minister presented a new mantra for the youth to skill, reskill and upskill in order to remain relevant in the rapidly changing business environment and market conditions.
Union Health Ministry has said that the recovery rate from COVID -19 infection has now climbed to 63.24 per cent with the total number of recovered cases reaching close to six lakh.

The World Health Organization and UNICEF have warned of an alarming decline in the number of children receiving life-saving vaccines around the world.

This is due to disruptions in the delivery and uptake of immunization services caused by the COVID-19 pandemic.
According to new data by the WHO and the UNICEF, these disruptions threaten to reverse hard-won progress to reach more children and adolescents with a wider range of vaccines, which has already been hampered by a decade of stalling coverage.
Over three thousand villages are inundated due to floods in Assam.
The Brahmaputra is flowing above the danger level at five places.
More than 36 lakh people have been affected in the current wave of floods in 26 districts.

Google picking up 7.7% stake in Jio platforms is highlighted by several dailies.
Google to invest 33,737 crore rupees in Jio, to develop entry – level smartphone.
RIL Announces Homegrown 5G Solution.
Relief for students as US rolls back visa rule. Under the policy, international students in the US have been prohibited from taking all their courses online this fall.
Download Free PDF – Daily Hindu Editorial Analysis