Focus on skill, scale and speed | IndExp
Life in the post-COVID age will not be the same.
It will have a lasting impact on every sphere of activity.
Prime Minister Narendra Modi gave a clarion call to make India self-reliant.
Twin objectives of Aatmanirbhar Bharat

Reviving different spheres of the economy in the short term
In the long run, it seeks to build capacities across sectors and promote local products.

NOTE: It is not meant to promote protectionism or isolationism by erecting trade barriers.
Demography of India

65 per cent population is below 35 years
50 per cent is below 25 years

With a huge, educated young population, India is uniquely poised to realise its demographic potential.
The fact that Indians are heading several MNCs shows that there is no dearth of knowledge and talent in the country.
Need of the hour: upgrade the skills or upskill the youth
According to the UN, the pandemic and lockdown measures have led to the worldwide closure of technical and vocational education and training (TVET) institutions, threatening the continuity of skill development.
It is estimated that nearly 70 per cent of the world's learners are affected by school closures across education levels.
TVET institutions play an important role in equipping the youth with the skills for employment, including those needed for self-employment.
A host of skill sets — listening and communication, cross-cultural sensitivity, adaptability to changing work environments, emotional intelligence and social etiquette along with a good academic record — are important for those seeking employment in the emerging job scenario.
Artificial intelligence, machine learning, data science, cloud computing and Internet of Things, among others, will be relied upon by companies.
With people increasingly resorting to online buying, companies will seek to adopt new online marketing strategies.
Based on the locally available resources, talent, and skills of the human capital, we must aim to gradually reduce imports in every sector from crude oil to heavy machinery.
We must endeavour to stay ahead in the innovation-led knowledge economy.
Undoubtedly, the private sector must massively step up investments R&D.
PSUs too need to modernise in terms of technology.
Focus on "skills, scale and speed"
A big plan | IndExp
"Google for India Digitisation Fund"

Google will invest $10 billion in India over the coming        5-7 years.

Operationalised through a combination of partnerships, equity, infrastructure and ecosystem investments.
Focus: bringing more high-quality low-cost smartphones to enable greater Internet access in the country, building new products and services in consumer technology, education, health and agriculture, and empowering small and medium businesses to transform digitally.
This indicates that India is a very attractive digital economy.
It also indicates that Indian and US firms are getting closer.
It also indicates that there is a split in the tech world between the US and China.
Remember: India banned some 89 Chinese apps.
USA said it is going to follow India.
UK banned the purchase of new Huawei equipment by its telecom operators after the end of 2020.
Reconfiguring of the supply chains, most of which are centred around China, is unlikely to be achieved in the short run.
For India, which imports a significant share of its mobile/internet equipment requirements from China, and has also seen huge Chinese investments in the tech space, especially in companies that have attained the haloed unicorn status, disentangling the relationship will be difficult.
Penned in: overcrowded jails | Telegraph
Since April 2020, United Nations agencies are shouting out loud that overcrowded prisons are ideal for the spread of the novel coronavirus.
UN: release political prisoners and dissenters, and anyone incarcerated without adequate legal basis.
Release those who are behind the bars for some     non-serious offences.
In India, 68.5% of those behind bars were undertrial prisoners in 2017; conditions have not changed much since then.
The Indian system is remarkably stingy regarding bail.
There has been a chilling silence about the progress of the cases of such prisoners, as though the purpose is just to keep them locked up without a justice process being impelled any time soon.
This is a test of the government's attitude towards its people: refusing to lighten the population of prisons exposes its belief in the irrelevance of public health even in a pandemic.
Lost opportunity | TH
The project, signed in 2003, has been a symbol of traditionally important India-Iran ties.
Enhancing connectivity, energy supplies and trade
In 2016, Prime Minister Narendra Modi was in Tehran to sign a trilateral trade and transit agreement with Iranian President Hassan Rouhani and Afghanistan President Ashraf Ghani.
The government acted quickly to develop Chabahar port facilities, sent exports to Afghanistan in 2018, and has moved over half-a-million tonnes of cargo, including grains and food supplies, for Afghanistan again, through the port.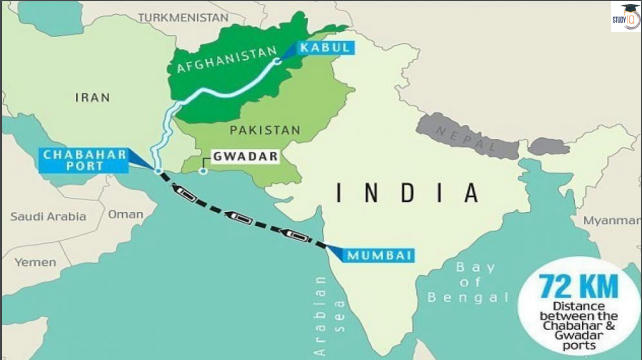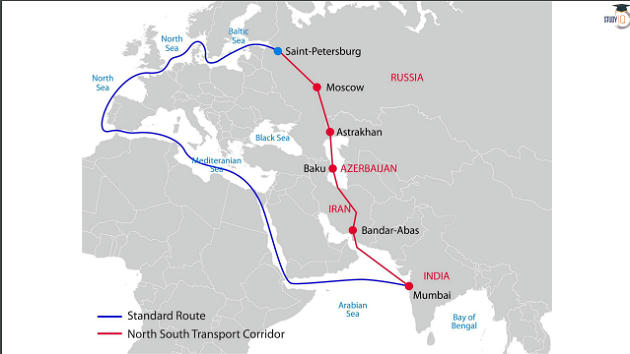 However, the rail line has never taken off for a number of reasons despite a commitment from state-owned IRCON, to undertake its construction at an estimated $1.6 billion.
While contract changes by the Iranian side and delayed responses from the Indian side were part of the problem, the main hurdle has been the fear of American penalties.
Now Iran is going on its own.
The decision can only be seen as an opportunity lost.
India cancelled oil imports from Iran.
Questions New Delhi's commitment to strategic autonomy.
In a world where connectivity is seen as the new currency, India's loss could well become China's gain.
Sending the right message | TH
Miscommunication has rocked numerous aspects of the response to COVID-19.
Sometimes, political interference makes infromation from scientists not so effective, unreachable etc.
Some people are wearing mask to show off.
AWARENESS: asymptomatic cases may be everywhere.
U.S. President Donald Trump has been one of the worst possible communicators of vital information during the crisis.

A few Americans reportedly drank bleach in response to his suggestion that it would perhaps work inside the body.
There were also open disagreements between Mr. Trump and medical experts who shared the stage with him during daily media briefings.

In any crisis where science matters, messages that ask people to change their behaviour have to be very clear to be understood and followed.
Instead of trying to manage the news, providing sufficient funding for public health research and allowing scientists to work freely and give independent reports to the press without censorship are vital to a good health system.
Transparency and clarity would build faith and confidence in the government.
For several years, a few scientists and the fossil fuel and petrochemical industry have deliberately muddied the facts and the messaging on climate change.
For instance, in the U.S., the Koch Brothers are major sponsors of smokescreens concerning climate change. The Koch Family Foundations are reported to have spent over $125 million to finance 92 groups that have attacked climate change science and policy solutions, from 1997 to 2017.
Lawyers and experts who previously worked with the tobacco industry and helped them lie about tobacco being seriously harmful to health have been funded by conservative think tanks like the George C. Marshall Institute to support the climate change denial industry.
Communicating science means explaining details to the public without condescension, admitting mistakes, promptly rebutting pseudo-science, being guided by data and interpreting the logic for policies undertaken.
Instructions provided by scientists may be inconvenient and fail to take note of election cycles.
Even when the situation is long-drawn-out, as in the COVID-19 pandemic, listening to scientists and putting their advice into practice can lead to better management of the pandemic, as seen in New Zealand and some Southeast Asian countries.
NEWS
World Youth Skills Day

Prime Minister Narendra Modi will deliver a video address on the occasion of World Youth Skills Day today.
The day marks the 5th anniversary of the launch of Skill India Mission.
Skill India is an initiative of the Government of India to empower the youth with skill sets, making them more employable.
Garib Kalyan Rojgar Abhiyaan
Union Minister Narendra Singh Tomar held a review meeting on the progress of Garib Kalyan Rojgar Abhiyaan through video-conferencing yesterday with the Rural Development Ministers and officials of six states.
Prime Minister Narendra Modi launched the Abhiyaan on the 20th of last month.
It is being undertaken in 116 districts of Bihar, Uttar Pradesh, Jharkhand, Madhya Pradesh, Odisha and Rajasthan.
The Abhiyaan will continue for 125 days.

Atal Innovation Mission

NITI Aayog's flagship Atal Innovation Mission (AIM) has teamed up with other Ministeries and partners to support Startups with COVID-19 innovative solutions and to further fight the pandemic.
In this regard, AIM coordinated and concluded a series of virtual COVID-19 Demo-Days yesterday.
The initiative was launched in partnership with other government bodies including Department of Biotechnology and Department of Science and Technology.
In a statement, NITI Aayog  said, over one thousand COVID-19 related start-ups from a diverse set of categories including curative, preventive and assistive solutions were put through two rounds of evaluation.
From them, more than 70 start-ups were shortlisted for the Virtual COVID-19 Demo Days.
These start-ups will receive support in the form of funding, access to manufacturing abilities, supply chain and logistics and finding the right vendors and mentors.

15th meeting of the India-European Union Summit

It will be held in the virtual mode today
The Summit will be co-chaired by Prime Minister Narendra Modi, President of European Council Charles Michel and President of European Commission Ursula von der Leyen.
The Summit will review India-EU cooperation covering political and security relations, trade and investment and economic cooperation.
It is also expected to discuss developments around the Covid-19 pandemic and contemporary global matters of interest to both sides.
It was in the year 2000 in which India and the European Union decided to institutionalise the mechanism at the level of the Summit.
The last Summit between the two sides took place in 2017.
European Union representative in India, Ambassador Ugo Astuto, said that India has an important role to play in the post-Covid world.
Ambassador emphasised that economic cooperation, climate change, multilateralism and post-Covid response are going to be the focus of today's discussions.
He said that both India and EU share strong bilateral relations and the summit holds high significance as both the partners will pledge to fight the menace of COVID-19 together.
Mr. Astuto said, both the partners share the same values of democracy and have converging interests that have become more relevant in the current scenario.
United Nations Economic and Social Council  (ECOSOC)
Prime Minister Narendra Modi will virtually address the valedictory of high-level segment of ECOSOC on Friday.
This will be Prime Minister Modi's first speech at the United Nations after India reinstated it's place as a non permanent member in the Security Council earlier this year.
ECOSOC serves as the central forum for discussing international economic and social issues and formulating policy recommendations addressed to member states of the United Nations.
This year marks the 75th anniversary of the Council since it's formation in 1945.

US President Donald Trump has signed a bill to impose sanctions on Chinese officials implementing the oppressive law against HongKong.

The US President told a press conference that this law gives his administration powerful new tools to hold responsible the individuals and the entities involved in extinguishing Hong Kong's freedom.
Mr Trump has also signed an order to end preferential treatment for Hong Kong, as his administration adopts an increasingly tough stance on China.
He said, Hong Kong will now be treated the same as mainland China.
Mr Trump said, it will end the preferential trade treatment Hong Kong has received for years.
Mr Trump and Secretary of State Mike Pompeo have blamed China for the spread of the coronavirus pandemic and criticized Beijing for its Hong Kong crackdown.
Download Free PDF – Daily Hindu Editorial Analysis