India-EU summit | ToI
15th India-EU summit tomorrow
Piyush Goyal: India has restarted trade talks with the EU for a preferential trade agreement, with the ultimate goal of actualising a free trade agreement.
Negotiations for a bilateral trade and investment agreement between India and the EU were suspended in 2013.

Europe: tariffs on cars and wine, data security
India: include services and more visas for Indian professionals in the agreement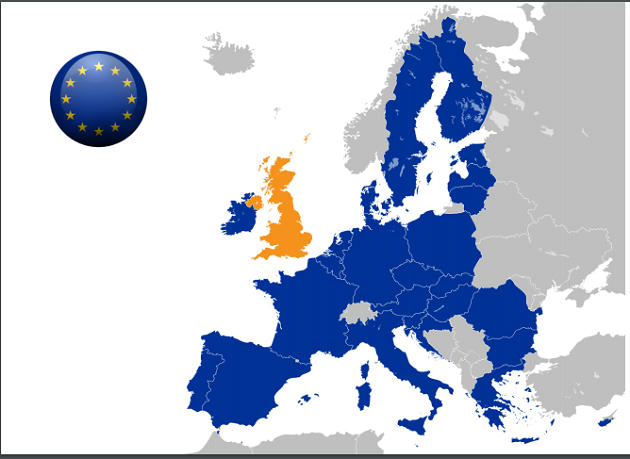 India decided to cancel bilateral investment treaties with 22 EU countries in 2016.
This slowed interest from European companies, who did not want to risk investing unless a solid investment protection agreement was put in place.
India has shut its door for RCEP.
India needs to join a big block to be part of global supply chain.
FTA with USA will be big.
We must have a trade deal with EU and a separate one with UK.
Little information on how we fix renewable energy targets |ToI
It is a mystery.
The current target of 175 GW by 2022 was fixed in 2015.
No one knows how we arrived at the above given figures.
Was it fixed on the basis of any cost optimisation exercise, or does it have any connection with India's "Intended Nationally Determined Contribution" targets, is anybody's guess.
Government: target will definitely be achieved
Today we are about 87 GW.
Seeing it from where we stand in 2020, it looks like we are going to miss the target by a big margin.
Some estimates say that by 2024, we may reach 135 GW.
Fixing targets for renewable capacity cannot be done in isolation.

Gas or hydro backup
Do we have adequate transmission links to evacuate that power.

The difference in gestation lag of renewable generation projects vis-à-vis transmission lines is a factor which has to be kept in mind.
In fact, this is one of the major reasons why investments in renewable capacity have gone down.
While a solar plant can be set up in 6 months, a transmission line can take up to 24 months, that too if there are no impediments in land acquisition and getting 'right of way'.
After fixing the target, we are burning midnight oil to see how to tackle the problem of intermittency in renewable generation.
Though we are unlikely to meet our target of 175 GW by 2022, the government now proposes to set up a more ambitious target of 450 GW by 2030.
Politics of knowledge | Tribune
The CBSE has decided to reduce the contents of the syllabus.
The deletion of some chapters from classes IX to XII textbooks — say, the chapters dealing with democracy and diversity, or citizenship and secularism — has led to a debate on the 'motives'.
Now even CBSE has begun to devalue the things that a child needs to learn.
Knowledge is not mere information; and wisdom is not the pride of knowledge.
Our children are compelled to carry heavy loads of information.
Where is the lightness of being, the joy of seeing things deeply, or the spirit of being a wanderer?
Everything is success-oriented.
Everything is just a 'fact'— a 2-mark question!
Unbearable pressure on children in the name of online teaching and completing the syllabus.
Even democracy is taught in a non-democratic way.
Our children should be aroused and encouraged to explore the ideas beneath the freedom struggle, the spirit of Gandhi, the intensity of Bhagat Singh, or the questions Ambedkar raised.
They should know about the art of living amid plurality and diversity; they should be encouraged to cultivate the art of listening — even listening to one's opponents.
Beyond 'left' and 'right'— they should be encouraged to remain open, dialogic, tender and receptive.
Possibly, all great educators stressed on the quality of the teacher-taught relationship, the spirit of joy and wonder in the continual play of learning and unlearning, and the cultivation of love and compassion.
It is sad that we hardly bother about these fundamental issues.
The club of virus deniers | TH
Brazilian President Jair Bolsonaro, who has managed the pandemic in the most disastrous manner, has tested positive for COVID-19.
In Brazil, COVID-19 has affected more than 18,60,600 people and claimed more than 72,000 lives.
Ostrich-like behaviour.
His dismissal of the virus as "a little flu", bragging that people like him who have had an athletic past "have nothing to worry about", refusal to wear a mask in public until ordered by the judiciary, promotion of unproven medicinal cures for the virus, unwillingness to impose lockdown restrictions, active encouragement of mass rallies, and firing of the Health Minister (whose replacement resigned a month into the job) are all astonishingly cavalier actions.
There is a hall of infamy of like-minded world leaders who have deliberately denied or downplayed the dangers posed by the virus.
British Prime Minister Boris Johnson wasted valuable months when the virus was spreading like wildfire and shied away from preventive social distancing measures.
U.S. President Donald Trump famously said the virus will just disappear; his country has the highest number of cases and deaths in the world.
Belarus President Alexander Lukashenko said that drinking vodka and working in fields with a tractor will "heal everyone".
Tanzanian President John Magufuli argued for people to flock to churches as "COVID-19 cannot survive in the body of Jesus".
Turkmenistan's Gurbanguly Berdimuhamedow urged that the use of the word 'coronavirus' be censored.
These are all heads of government who have more or less replicated the Bolsonaro and Johnson models and plunged their societies into deep tragedy.
Book a cycle | Pioneer
Apps and e-commerce ruling the roost as consumer behaviour has changed due to Covid-19.
Doorstep deliveries are the new normal.
Micro-mobility service providers like Yulu and Smart Bikes are shifting their existing battery-operated two-wheeler network from non-functional zones, such as metro stations, to residential complexes where people are using them to run errands or do the short commute rather than take the auto or cab.
E-vehicles have emerged as a reliable, safe, cheap and personal mode of travel, especially for those who feel vulnerable.
Besides, there are health benefits; you can foster an active lifestyle.
And you can ride towards a fossil fuel-free future, notching up green miles.
Cycling for everyday transport has not been a part of the Indian scheme of things.
A survey by the Institute for Transportation and Development Policy had estimated that the use of bicycles in major cities around the world would increase by 50-60 per cent.
Car-free days and cycle-to-work programmes can be launched.
NEWS
PM Modi – Sundar Pichai

Interacted on a wide range of subjects, particularly leveraging the power of technology to transform the lives of India's farmers, youngsters and entrepreneurs.
Prime Minister also spoke about the recent steps taken by the government towards reforming agriculture and creating new job opportunities.
The Prime Minister said that Indians are adjusting to and adopting technology at a rapid pace. He remarked that India is among the most open economies in the world.
The Prime Minister explored the idea of virtual labs that can be used by students as well as farmers.
Discussing the issue of data security and cyber safety, he said, tech companies need to put in efforts to bridge the trust deficit.
During the interaction, technological solutions to expand the scope of online education, access to technology in native language, use of augmented reality and virtual reality to give a stadium-like viewing experience in sports and progress in the area of digital payments were also discussed.
Sundar Pichai briefed the Prime Minister about new products and initiatives of Google in India.
He mentioned the launch of Artificial Intelligence Research Lab in Bengaluru while highlighting the benefits of Google's flood forecasting efforts.
Mr. Pichai also briefed about the efforts undertaken by Google in spreading awareness and providing reliable information about COVID-19.
Google Chief Executive Officer Sundar Pichai today announced an investment of 75 thousand crore rupees in India through Google for India Digitisation Fund to help accelerate country's digital economy.
Addressing the sixth annual edition of the "Google for India" virtual event, Mr. Pichai said the fund would be used over the next five to seven years through equity investments and tie-ups.
The tech giant asserted that the latest move is a reflection of the company's confidence in the future of India and its digital economy.
He said the investments will focus on four key areas of India's digitisation.
Speaking at the Google for India event through video conferencing, Electronics and Information Technology Minister, Ravi Shankar Prasad said digital transformation powered by Digital India is filling the digital divide and allowing innovation in the country.

India-Maldives

India handed over outdoor fitness equipment for 61 islands across Maldives under a cash grant of 8 million US dollars.
The equipments were formally handed over by Indian High Commissioner to Maldives Sunjay Sudhir in a ceremony at Male.
Speaking at the programme, he said, the installation of equipments would involve participation of all 61 island councils and further strengthen the idea of decentralization and a cherished ideal for President Ibrahim Solih's government.
The high commissioner said, India is happy to partner with Maldives authorities to realize this project.
There are several important projects being implemented under this grant assistance and the Fehendhoo-Goidhoo student ferry was formally handed over last week.
Several other projects are lined up for inauguration over the coming days.

India – China

The Corps Commander-level talks between India and China will be held tomorrow at Chushul in Eastern Ladakh.
The talks will focus mainly on the second phase of disengagement along the Line of Actual Control. China has already pulled back its troops from several frictional points.
The Chinese Army also reduced its presence in the ridgeline of Finger 4 in the last one week.
Army Chief General Manoj Mukund Naravane today visited the forward areas in the Jammu-Pathankot region to review the security situation and operational preparedness of troops deployed along the border with Pakistan.

Terror Attacks

In Jammu and Kashmir, two terrorists were killed in an encounter with security forces in Anantnag district.
The police said, a joint team of security forces laid a Cordon-and-Search-Operation in Srigufwara village of the district on the basis of a specific intelligence input.
As the team approached the suspected spot, the hiding terrorists fired upon them, triggering off an encounter in which two Jaish-e-Mohammad (JeM) terrorists were killed.
Police said, one of the terrorists has been identified as Nasir alias Baz Bai who was a Pakistani resident whereas the identification of the other terrorist is being ascertained.
Two AK-47 Rifles and incriminating materials have also been recovered from their possession.

Kerala Gold Smuggling Case

A Special Court in Kochi sent the two key accused in Kerala Gold Smuggling Case, Swapna Suresh and Sandeep Nair, to eight-day NIA custody till 21st of this month.
The National Investigation Agency (NIA) submitted in the court that the accused forged seal and emblem of UAE Embassy to commit the crime.
It informed the court that the smuggled gold was not being used for jewellery but terror activities.
The gang was engaged in gold smuggling since 2019 onwards.
The NIA has registered an FIR under Unlawful Activities (Prevention) Act in this case. Besides Swapna Suresh and Sandeep Nair, the FIR named Sarith P.S and Fazil Fareed as accused.

Bengaluru based, VNIR Biotechnologies, a spinoff by Jawaharlal Nehru Centre for Advanced Scientific Research has launched indigenous fluorescence probes and Polymerase chain reaction (PCR) mix for RT-PCR detection of COVID-19.

The molecular probes developed by VNIR Biotechnologies will be used in COVID-19 test kits in the country.
The PCR based test kit has three critical components, the oligos, enzymes and molecular probes.
The molecular probes used in COVID 19 tests, are currently, only imported.
VNIR has innovated synthesis protocols for molecular probes, which will be useful for PCR based COVID-19 testing.
The company is in the process of filing for the protection of its process innovation.
Download Free PDF – Daily Hindu Editorial Analysis