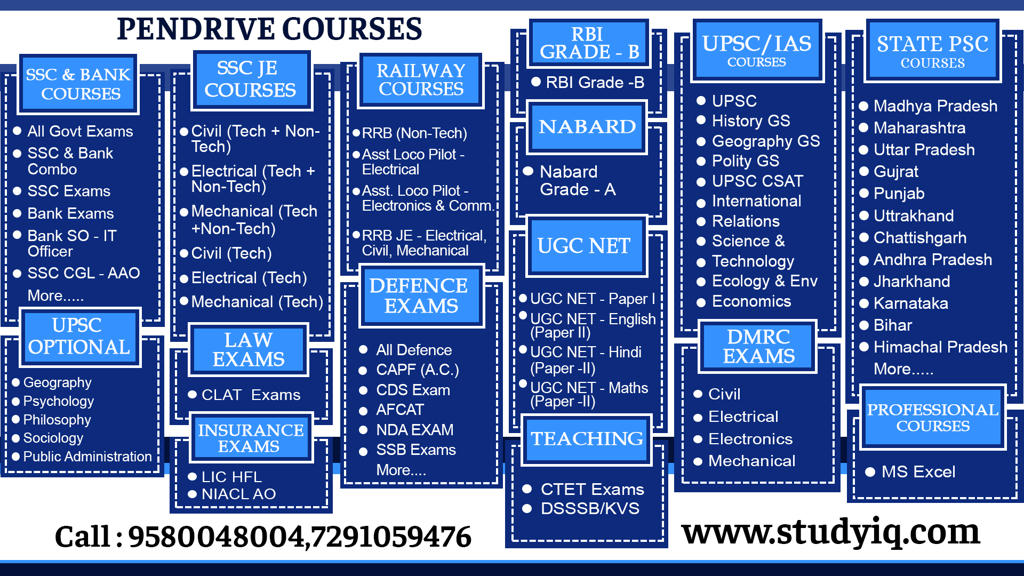 Going electric
The budgetary measures can speed up India's plans to switch to electric vehicles
The Union Budget has announced a bold move to make a transition to electric vehicles, and offered a tax incentive for the early adopters. Its stated vision to leapfrog into an era of electric mobility and domestic vehicle manufacturing, led by public transport and commercial vehicles, is forward-looking. It is also inevitable because poor air quality and noise pollution have sharply affected the quality of life, and pose a serious public health challenge. As the NITI Aayog has stated, the goal of shifting to electric vehicles cannot make progress without deadlines, and a market-driven approach sought by some sections of the automotive industry will leave India's capabilities and infrastructure for e-mobility trailing others, notably China. With 2030 as the outer limit, the imperative is to fix a realistic time-frame by which scooters, motorcycles, three-wheel carriages and, later, all new vehicles will be battery powered.
An additional income tax deduction of ₹1.5 lakh is now offered on interest paid on loans to purchase electric vehicles, and the GST Council has been moved to cut the tax on e-vehicles to 5% from 12%. Both demands were made by the industry earlier. There is a significant outlay under the second iteration of the Faster Adoption and Manufacturing (of Hybrid and) Electric Vehicles (FAME) plan of ₹10,000 crore, to give a fillip to commercial vehicles and to set up charging stations.
The budgetary measures will have an immediate impact on the pricing of electric vehicles and bring in more models, but it will take a sustained effort by the Centre, in partnership with State governments, to enable a fast rollout of charging infrastructure. The Ministry of Power issued guidelines and standards for this in December last year, setting technical parameters for public charging stations that can enable normal and fast charging.
With price competition, a speedy spread of electric two-wheelers can be expected, given that over 80% of conventional vehicles sold in India come under that category. Affordable charging will make these vehicles and commercial three-wheelers attractive because operating costs are a fraction of petrol and diesel equivalents. Yet, longer range travel will require more than a charge-at-home facility, and this would have to be in the form of fast charging at parking lots, retrofitted fuel outlets, new public charging stations, hotels, offices and so on. Swapping the battery at convenient locations with one that is precharged, especially for commercial vehicles that run longer and need a quick turnaround, is worth considering. A longer-term policy priority has to be the setting up of lithium battery production and solar charging infrastructure of a scale that matches the ambition. The Centre has accepted some of the demands of the auto industry to popularise EVs.
The Dongria Kondh tribe of Niyamgiri Hills are among the best conservationists in the world. Known for the spirited defence of their forested habitat against short-sighted industrialization, they have through millennia evolved a lifestyle that is in perfect harmony with nature. Across India, there are scores of indigenous people who have managed to lead meaningful lives without wanton destruction of natural ecosystems.
These tribes, along with marginalized communities living on the fringes of forests and millions of smallholder farmers, are the best hope that India has to preserve biodiversity and ensure food security. At a time when nature faces the threat of another mass extinction of species, their importance cannot be emphasized enough because they offer us solutions to avert an imminent meltdown.
The first global assessment of biodiversity by a UN-backed panel, which released its report in May, held humans squarely responsible for the looming mass extinction of species. Without radical efforts towards conservation, the rate of species extinction will only gather momentum.
The red flag comes close on the heels of a February report by the UN Food and Agriculture Organization (FAO). A loss in biodiversity simply means that plants and animals are more vulnerable to pests and diseases, and it puts food security and nutrition at risk, the FAO said.
 At a higher risk
Although biodiversity loss is a global problem, it can be countered only with local solutions. There's no one-size-fitsall approach. A solution that has succeeded in a temperate, wealthy nation may not be suitable for a country like India. Our tropical homeland is rich in biodiversity, but the imperatives of relentless economic growth, urbanisation, deforestation and overpopulation place it at risk more than many other places.
Nothing can be achieved without the active participation of communities that live close to nature — farmers and forest dwellers. It is now obvious that intensive agriculture, exploitative forestry and overfishing are the main threats to biodiversity in India and the world. In their prognosis, UN agencies are unanimous that the best way to correct the present course is to heed the accumulated wisdom of indigenous peoples, fishers and farmers.
The situation with our forests is even more dire. Instead of evicting forest dwellers from their homes, we should be encouraging them to conserve and nurture their habitats. Pressure from industrialisation does not care too much about conservation and biodiversity. The same holds true for the overexploitation of our rivers and seas.
For solutions one has to just look at the growing movement of zero-budget natural farming in Andhra Pradesh and Telangana, or the community-driven forest conservation initiatives in Odisha and the Northeast, to realise that there is hope for the natural ecosystem, if only we act on the advice of local communities.
 No silver bullet
There is no silver bullet to solve the problem of crop and biodiversity loss at the national level. The natural farming movement in Andhra Pradesh may not be suitable for, say, Punjab. Fortunately, India's farmers and tribes are nothing if not innovative and they do have local solutions.
Loss of biodiversity and the threat of species extinction along with the alarming changes wrought by global warming are the primary concerns of our times. Our best bet for survival depends on how well we address these issues. We can do that only if we put people at the centre of our actions.
If we continue to ride roughshod over the people who are essential to revitalizing nature, we do so only at our peril.
A new report, 'Food and Nutrition Security Analysis, India, 2019', authored by the Government of India and the United Nations World Food Programme, paints a picture of hunger and malnutrition amongst children in large pockets of India. This punctures the image of a nation marching towards prosperity. It raises moral and ethical questions about the nature of a state and society that, after 70 years of independence, still condemns hundreds of millions of its poorest and vulnerable citizens to lives of hunger and desperation. And it once again forces us to ask why despite rapid economic growth, declining levels of poverty, enough food to export, and a multiplicity of government programmes, malnutrition amongst the poorest remains high.
A trap of poverty, malnutrition
The report shows the poorest sections of society caught in a trap of poverty and malnutrition, which is being passed on from generation to generation. Mothers who are hungry and malnourished produce children who are stunted, underweight and unlikely to develop to achieve their full human potential.
The effects of malnourishment in a small child are not merely physical. A developing brain that is deprived of nutrients does not reach its full mental potential. A study in the Lancet notes, "Undernutrition can affect cognitive development by causing direct structural damage to the brain and by impairing infant motor development." This in turn affects the child's ability to learn at school, leading to a lifetime of poverty and lack of opportunity.
Another study in the Lancet observes, "These disadvantaged children are likely to do poorly in school and subsequently have low incomes, high fertility, and provide poor care for their children, thus contributing to the intergenerational transmission of poverty." In other words, today's poor hungry children are likely to be tomorrow's hungry, unemployed and undereducated adults.
The findings in the report are not new: many studies over the last five years have exposed the failure of the Indian state to ensure that its most vulnerable citizens are provided adequate nutrition in their early years. India has long been home to the largest number of malnourished children in the world. Some progress has been made in reducing the extent of malnutrition. The proportion of children with chronic malnutrition decreased from 48% percent in 2005-06 to 38.4% in 2015-16. The percentage of underweight children decreased from 42.5% to 35.7% over the same period. Anaemia in young children decreased from 69.5% to 58.5% during this period. But this progress is small.
An ambitious target
The government's National Nutrition Mission (renamed as Poshan Abhiyaan) aims to reduce stunting (a measure of malnutrition that is defined as height that is significantly below the norm for age) by 2% a year, bringing down the proportion of stunted children in the population to 25% by 2022. But even this modest target will require doubling the current annual rate of reduction in stunting.
The minutes of recent meetings of the Executive Committee of Poshan Abhiyaan do not inspire much confidence about whether this can be achieved. A year after it was launched, State and Union Territory governments have only used 16% of the funds allocated to them. Fortified rice and milk were to be introduced in one district per State by March this year. But the minutes of a March 29 meeting showed that this had not been done, and officials in charge of public distribution had not yet got their act together. Or, as the minutes put it, "The matter is under active consideration of the Ministry of Consumer Affairs, Food and Public Distribution".
Anganwadis are key to the distribution of services to mothers and children. But many States, including Bihar and Odisha, which have large vulnerable populations, are struggling to set up functioning anganwadis, and recruit staff.
The key to ending the tragedy of child nutrition lies with a handful of State governments: the highest levels of stunted and underweight children are found in Jharkand, Bihar, Madhya Pradesh, Gujarat and Maharashtra. Malnutrition is a reflection of age-old patterns of social and economic exclusion.
Over 40% of children from Scheduled Tribes and Scheduled Castes are stunted. Close to 40% of children from the Other Backward Classes are stunted. The lack of nutrition in their childhood years can reduce their mental as well as physical development and condemn them to a life in the margins of society.
Stunting and malnourishment starts not with the child, but with the mother. An adolescent girl who is malnourished and anaemic tends to be a mother who is malnourished and anaemic. This in turn increased the chances of her child being stunted.
The problem is access to food
As Amartya Sen noted, famines are caused not by shortages of food, but by inadequate access to food. And for the poor and marginalised, access to food is impeded by social, administrative and economic barriers. In the case of children and their mothers, this could be anything from non-functioning or neglectful governments at the State, district and local levels to entrenched social attitudes that see the poor and marginalized as less than equal citizens who are meant to be an underclass and are undeserving of government efforts to provide them food and lift them out of poverty.
A lot of attention has focused on the government's aim of turning India into a $5 trillion economy in the next five years. Whether this will achieved is a matter for debate. But these declarations only serve to obscure a larger reality. There is a large section of society, the poorest two-fifths of the country's population, that is still largely untouched by the modern economy which the rest of the country inhabits. As one part of the country lives in a 21st century economy, ordering exotic cuisines over apps, another part struggles with the most ancient of realities: finding enough to eat to tide them over till the next day.
Is Iran being set up for a 'limited scale conflict' just before the U.S. presidential election? This is a suspicion that might be far from the minds of North and West European leaders, hailing from countries that, since World War II, have been sceptical of war, especially in their own neighbourhoods. But Iran is not really in their neighbourhood. Will countries like Germany, France or Brexiting-U.K. have the conviction or coherence to stand up for Iran, which has been pushed into a corner by the one-sided withdrawal of Donald Trump's U.S. from the international nuclear deal brokered under former U.S. President Barack Obama? It remains one of the great ironies of politics today that Mr. Trump is such good friends with North Korea, which seems to have no intention of abandoning its nuclear weapons, and so belligerent towards Iran, which did sign an international nuclear deal!
Liberal Europe might have trouble imagining the effect of a 'limited scale conflict' on a national electorate just before elections, but surely we Indians have larger imaginations? I am not saying that Mr. Trump and his publicity troops are planning a 'hot', instead of the currently 'cold', conflict with Iran. What I am saying is that there are very good 'factors' which may lead to it.
Demonstration of 'greatness'
Mr. Trump needs a 'patriotic' surge to be certain of victory in the coming presidential election, and he is a politician not averse to chest-thumping heroics at the cost of other people's sons.
Not surprisingly, this year marked the first 4th of July celebration in recent memory that was highly politicised and in which the U.S. armed forces were clearly inserted into the current Republican slogan of 'Make America Great Again'. It was also a far more military show than in the past. This overlap of the 'greatness' of the American military — U.S. military expenditure in 2018 was around $650 billion (China was second with $250 billion, and Saudi Arabia and India, hurrah, were third and fourth with about $67 billion each) — with the political rhetoric of 'greatness' pursued by Mr. Trump's Republicans can lead to a 'demonstration' of 'greatness' on Iran. Such a 'demonstration' is likely in other ways too. For instance, the U.S.'s two best friends — Saudi Arabia and Israel — clearly want Iran dismantled as much as possible. The rhetoric of 'Islamist terror' can be used to effect this, particularly because most Americans cannot distinguish between Shia and Sunni Muslims, and hence do not know that the hated Islamic State and al Qaeda are Sunni, while Iran is Shia.
To this will be added a certain section of the liberal voice in the 'free' West: people who have good reasons to dislike the clerical regime in Iran, people who would like to see Iran become democratic. While their reasons are good, many of them are too idealistic or too removed from Iran to think of what might happen once the conflict begins — and escalates. Perhaps I am being pessimistic, but I have seen a number of countries go to pieces under the flag of 'freedom' in recent years: Iraq, Libya, Syria, Sudan. In every case, there was hope and many good arguments for a change of regime. In every case, the hopes have been belied and, looking back, the earlier status quo seems to have been a relative mercy.
Moreover, North and West European states are bogged down in a post-Brexit situation, have highly developed but stagnant economies, and pacifist but increasingly parochial electorates. They would not be willing to do much to stop a conflict. Given the fact that the two biggest industries in the world — weapons and oil — might have vested interests in a 'limited conflict' in Iran, and these industries are not voiceless in Europe either, one can also expect the worst.
Finally, the 'national ethos' of Iran will contribute to it too. Iran is one of the major nations of the world, the core of an ancient civilization. Many Iranians would be too proud to eat humble pie in the face of American might. They are likely to be encouraged into war-like sentiments by the more radical Iranian mullahs, with their own Islamic suspicion of the U.S. and the West.
The ability of the religious to believe that God will intervene on their behalf is not a reassuring element either.
A different matter
The likelihood of a staged conflict just before the U.S. presidential election getting out of hand ought to worry India. A conflict between the U.S. and Iran would not be like a conflict between India and Pakistan, which are neighbours. They can inflict some damage on each other. And the only likelihood — victory by India, which is the greater military power — would leave matters unresolved for the victor: India will not only have to control much of hostile captured territory but still be exposed to 'Islamist' attacks from other Muslim countries, because even beyond Pakistan there lie other Muslim nations and regions. Incidentally, these other neighbours do not desire major trouble between India and Pakistan; they prefer the current status quo. There will also be no 'global' or 'liberal' cheerleading for either India or Pakistan in the case of a conflict.
But a purportedly 'limited' attack by the U.S. on Iran is a different matter: the U.S. would remain largely unaffected, because it is too far away and far too strong. Iran has neighbours — not just Saudi Arabia and Israel — who would love to see it bombed a few decades back into the past. And there will even be a degree of 'global' and 'liberal' cheerleading for a presumed 'return to democracy' in Iran. The prospects, to say the least, are worrying.
One of the policy issues that is high on the Modi administration's list is dealing with incitement to violence through social media. But the focus is on hate in relation to terrorism, and it is unclear whether government policy will extend to cover hate crime. Important as it is to do so, the digital media is not the only offender. In fact, there are several obvious steps which would be easier to take and yield more immediate results than regulation of the digital media. Parliament could enact an omnibus act against hate crime, and the Home Minister could set benchmarks for policemen and administrators to deal with hate crime. The legislature and political parties could suspend or dismiss members who are implicated in hate crimes or practise hate speech. The electronic and print media could stop showing or publishing hateful comments and threats. Priests could preach the values of tolerance and respect that are common to all religions and schools could revitalise courses on the directive principles of our Constitution.