IN NEWS
The Central Statistics Office (CSO) recently released the economic growth data for the first quarter (Q1, or April to June) of the current financial year (2019-20, or FY20).
The GDP was expected to be around 5.8%.
But it came as a shock to many when the GDP growth rate of 5% hit a six-year low.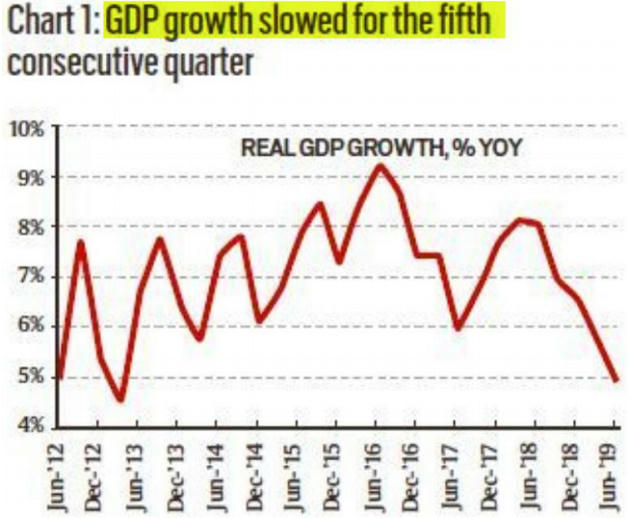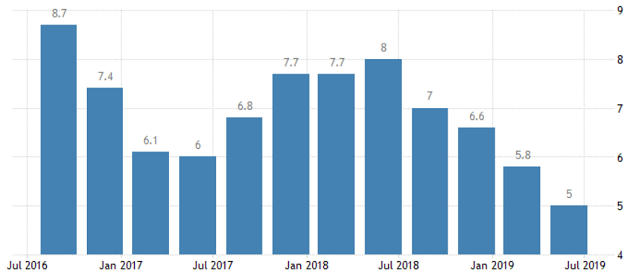 GVA VS GDP
These are the 2 ways through which CSO estimates economic growth.
GVA is the calculation from SUPLLY side.
Whereas the GDP calculation is from the DEMAND side.
GVA CALCULATION
The sectors in our economy are broadly divided into Agriculture, Industry and Services.
There are sub-categories too — Industry, for example, has Manufacturing, Construction, Mining & Quarrying, etc.
All workers in the economy fall into one or the other category.
 When all the value-added is totaled, we get the Gross Value Added (GVA) in the economy.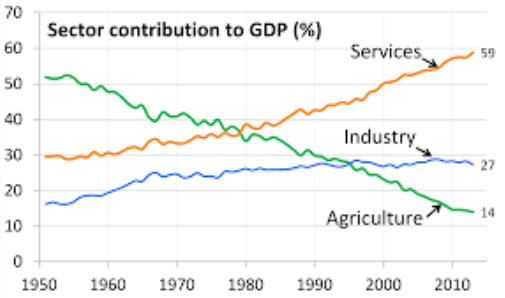 In other words, GVA tracks the income generated for all the workers in the economy.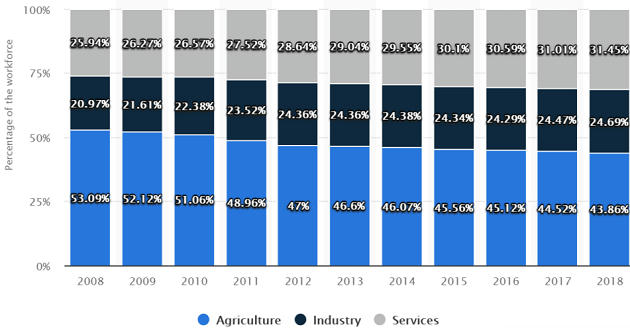 GDP CALCULATION
It is calculated by adding the expenditure made by different categories of spenders.
There are 4 sources of expenditure in an economy — Private consumption, Government consumption, Business investments, & Net exports.
Since GDP maps final expenditure, it includes both taxes and subsidies that the government receives and gives.
 This component, net taxes (Taxes – Subsidies), is the difference between GVA and GDP.
WHY GVA IS MORE IMPORTANT?
GDP is a good measure when you want to compare India with another economy.
While GVA is better to compare different sectors within the economy.
GVA is more important when looking at quarterly growth data because quarterly GDP is arrived at by observing the GVA data.
 

WHY GDP 5%?- THE SUPPLY SIDE STORY
The GVA in Q1 is pegged at 4.9%.
This means that producers are not adding enough value.
Growth in all three sectors has declined.
But most of the decline is in Agriculture and Industry (specifically- manufacturing).

WHAT THIS MEANS?
Agriculture and Industry employ the largest number of people.
Thus lower growth in agriculture and Industry imply that a bulk of India's workforce is either not getting jobs, or not seeing their incomes grow.