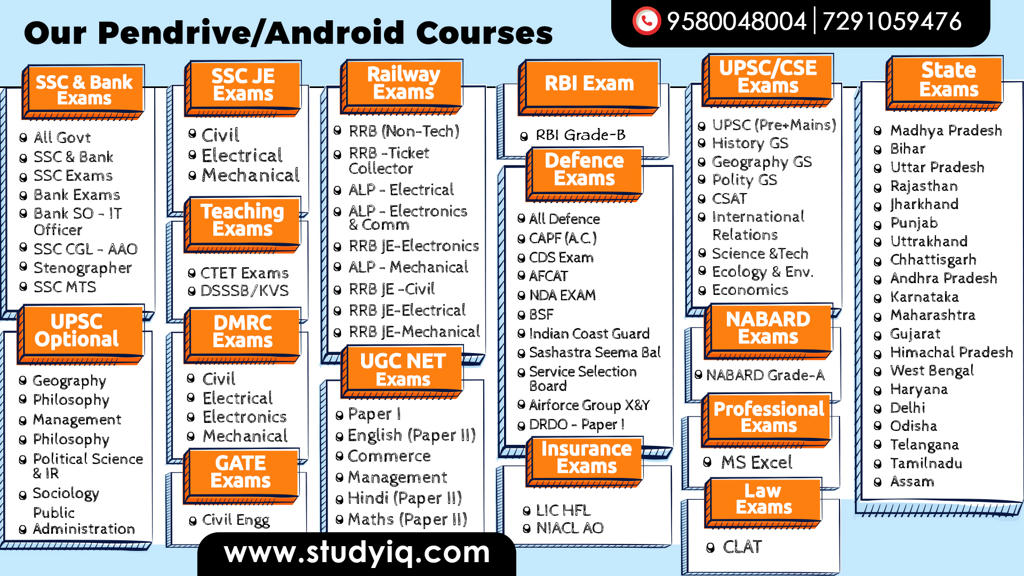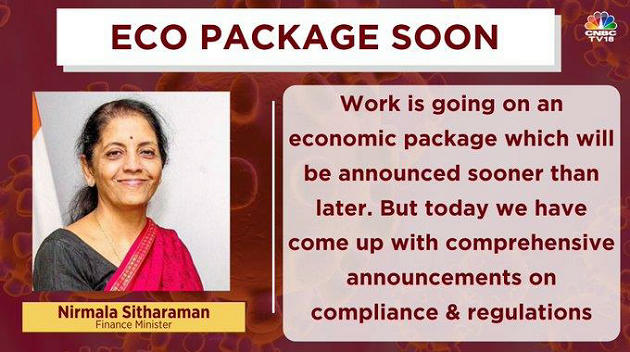 FINANCE MINISTER NIRMALA SITHARAMAN'S BRIEFING VIA VIDEO CONFERENCE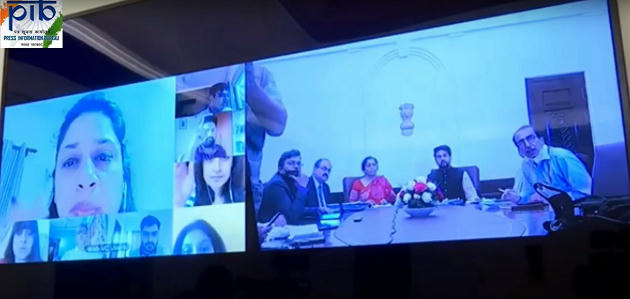 INCOME-TAX RELATED COMPLIANCES
For financial year 2018-19:-
Last date for Income Tax returns will be extended to 30 June.
For delayed payment still 30 June for financial year 2018-19 interest rate is 9% from 12%.
No extension but on delayed deposit of TDS, reduced interest of 9% till 30 June 2020 against current 20%. 
Aadhaar PAN linking date extended to 30 June, 2020. Last date was earlier 31 March, 2020.
Various other dates for notice filing is extended to 30 June 2020.
GST-RELATED RELIEF ANNOUNCEMENTS
Last date for filingMarch-April-May 2020 GST returns and also composition returns are extended to 30 June, 2020.
For companies which have less than Rs 5 cr turnover, no interest, no late fee and no penalty charged.
For bigger companies, late fee and penalty will be levied and interest at reduced rate of 9% will be charged.
RELAXATION OF DATES FOR BOARD MEETINGS
There is a mandatory rule for holding board meetings.
Now, there is a relaxation of a period of 60 days till the next two quarters.
For year 2019-20, independent directors of company have not been able to hold even one meeting it won't beseen as a violation.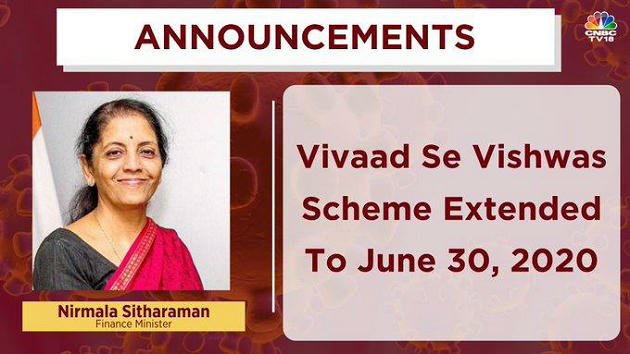 CUSTOMS TO WORK AS AN ESSENTIAL DUTY
During this period as at present when there is lockdown,
Custom clearance till 30 June 2020 will operate 24×7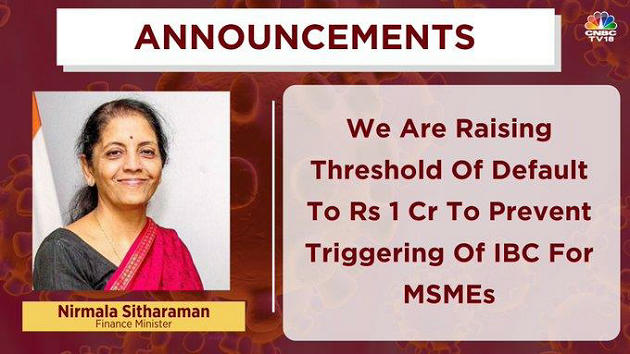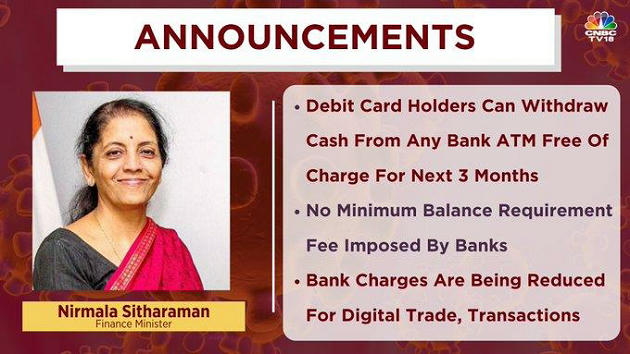 MINISTRY, SEBI, RBI MONITORING MARKET TRADING
We are in contact in the morning, afternoon and evening regarding the market.
ECONOMIC PACKAGE IS BEING WORKED OUT
The Prime Minister is closely monitoring the situation.
There is a multi-layered composition of task force –
a group of industry leaders forming a sub group,
a group of MPs,
a group of
Finance Ministry is working intensely with the various sub-groups.