SOME FACTS
At 5%, India's economy registered its slowest gross domestic product (GDP) growth rate since 2014.
However, the current GDP figures are no indication of any impending recession.
In India, the economy is growing.
However, the rate of growth has slowed down, which is a setback for the country as it requires an accelerated growth to provide employment to millions entering the job market every year.
A slowdown in growth rate would turn the population dividend into an unmanageable burden.
DIFFERENCE B/W 2012 & 2O19
GROWTH RATE
Before 2012-13, the last time the GDP growth rate had slipped below the 5% mark was in 1984-85 and continued till 1987-88.
Since June 2012, the earliest period for which we have quarterly GDP statistics for the current series, GDP growth has only been slower than 5% twice.
It was 4.3% in March 2013 and 4.9% in June 2012.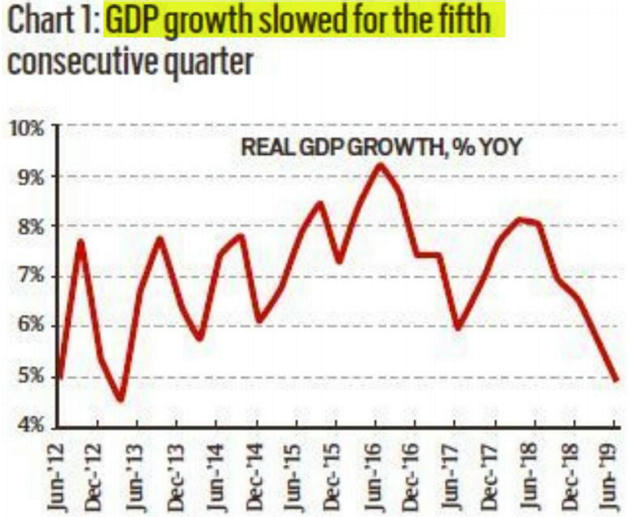 In the current slowdown the GDP has not yet slipped below 5%.
But there is a high probability that for the next 2 quarters it may go even below 5% before it again rebound.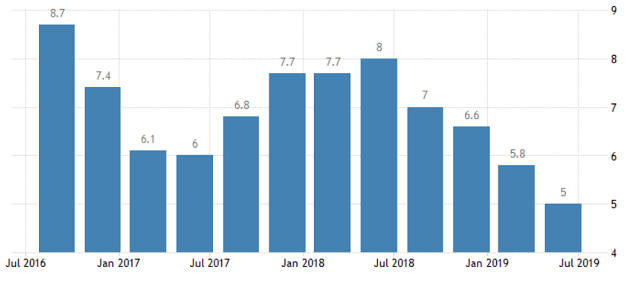 INFLATION
Inflation in 2012-13 was very high compared to what it is now.
In earlier slowdown the inflation even touched the double digit.
However it has remained around 4% in the current slowdown.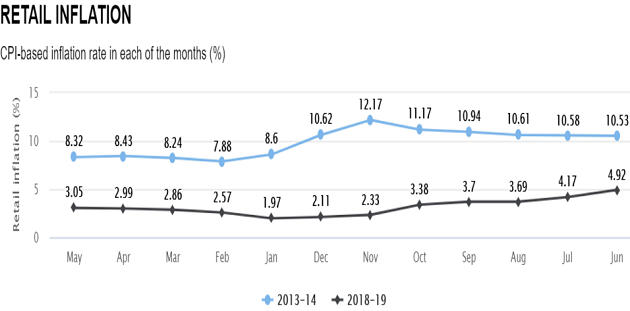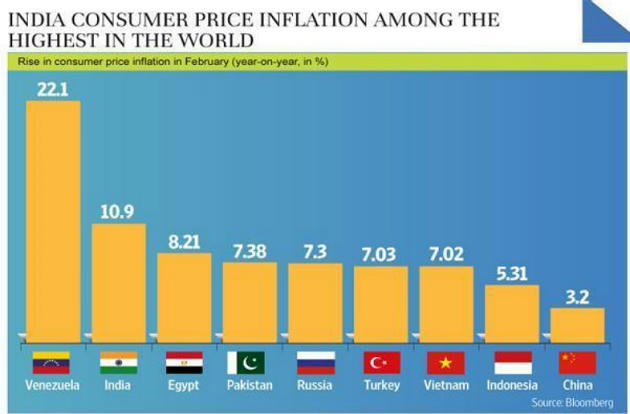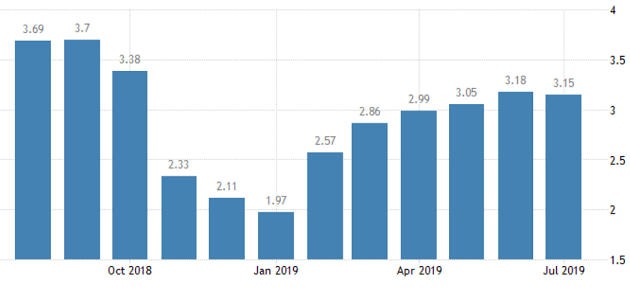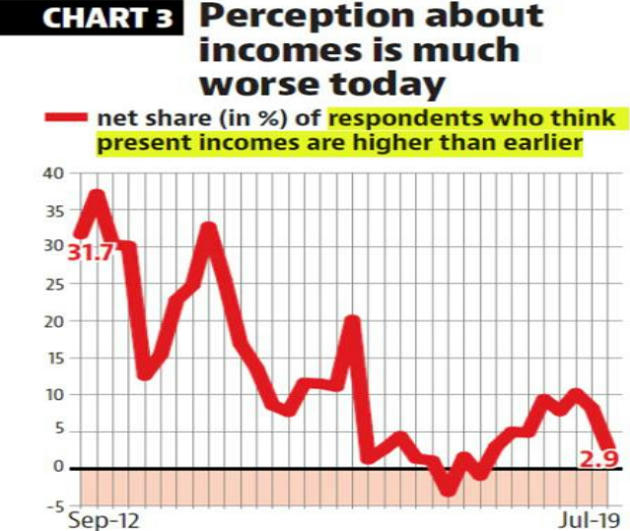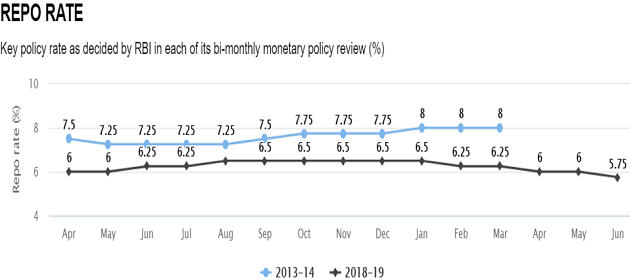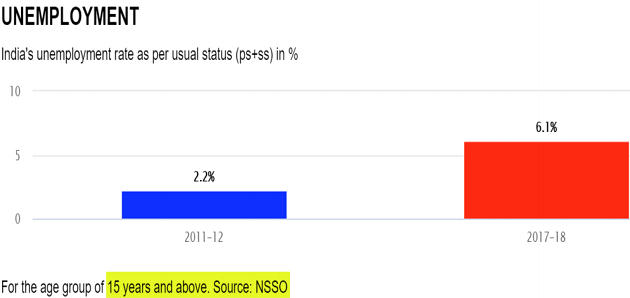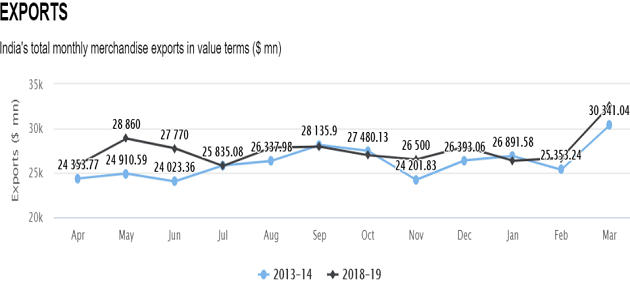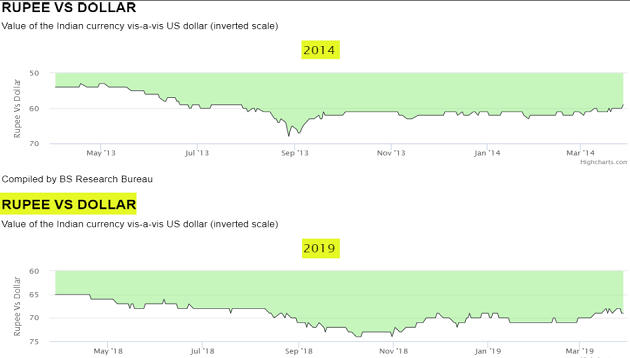 REASON FOR SLOWDOWN
During 2012-14, the GDP growth slipped below 5% mark on the account of what is now known as policy paralysis.
Policy paralysis is an inability to move or do something.
When policies are in place but the person who has to move them does not perform the relevant changes due to many reasons.
Like- Corruption, Environment clearances etc.
However the current slowdown is interspersed with a series of policy decisions.
Two mega policy decisions — Demonetisation in 2016 and the rollout of GST in 2017.
The policies were aimed at greater formalisation of the Indian economy.
But the twin disruptions struck a big blow to the informal sectors that employ the maximum number of the workforce