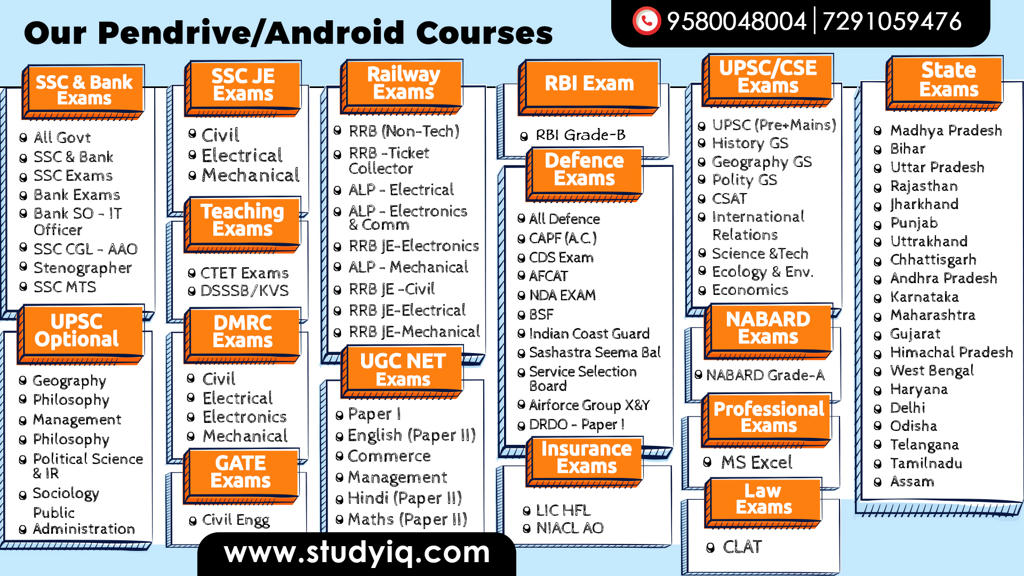 In News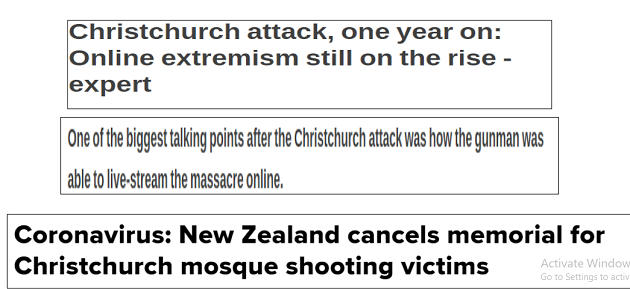 Christchurch Shooting
Two consecutive terrorist shooting attacks occurred at Mosque in Christchurch, New Zealand during Friday Prayer on 15th March 2019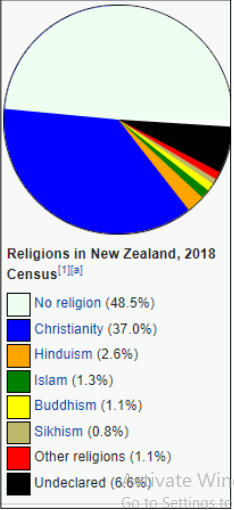 The gunman live-streamed the first attack on Facebook
The attack killed 51 people and injured 49 people
Christchurch Shooting    
The attack is the result of Islamophobia (fear, hatred or prejudice against the Islamic religion or Muslim generally, especially when seen as a source of terrorism)
 Other online terrorism activities
The Christchurch shootings inspired other white supremacist attack and online terrorism across the world
In El Paso, Texas, a gunman killed 22 people at a shopping centre.
The suspected shooter posted an online manifesto declaring support for the Christchurch shooter.
Shooters in San Diego and Norway also wrote online manifestos supporting the Christchurch shooter.
ISIS is recruiting and mentoring terrorist online.
Online Terrorism
Online terrorism is the use of the Internet to conduct violent acts that result in, or threaten, loss of life or significant bodily harm, in order to achieve political or ideological gain through threat or intimidation
The Internet has become a strategic device for terrorists: ✓To identify, recruit and train new members ✓To collect and transfer funds ✓To organize terrorist acts ✓To incite violence
How internet is being used in propogating terrorism?
 Propaganda Social media application is used in the promotion of violence, recruitment, incitement and radicalization
Financing Online payment facilities offered through dedicated website make it easy to transfer funds. Sometimes charities may also be diverted for illicit purpose
Training Instructional material are being provided with the help of internet
 Planning Internet also facilitate communication for planning
Execution Internet communications may also be used as a means to coordinate the execution of physical acts of terrorism
Why online terrorism is on the rise?
Anonymity: Terrorist groups use advance technology which make it difficult to find the mastermind
Social media is the easiest way to get name and fame in the trolling world
Internet is the fastest medium to spread extremist idea
Terrorist groups use online medium to attack in any part of the world without their physical presence
Social Media users are increasing. Terrorist groups get easy prey for their work
 Steps taken by various government
New Zealand government took steps such as regulating content on social media in the wake of Christchurch meeting.
Indian government has taken steps to prevent online terrorism:
National Cyber Security Policy 2013
Section 69 of Information Technology Act, 2000 is related to cyber terrorism. • Cyber surakshit Bharat initiative to strengthen cyber security ecosystem in India and to stop radicalisation
European Parliament brought new rule, according to which terrorist content online should be removed within one hour
 International initiatives to curb extremism online
India joined France, New Zealand Canada and several other countries in launching a major initiative in Paris to combat terrorism and extremism online and to secure the internet. The initiative is known as Christchurch Call to action.
Amazon, Facebook, Google, Microsoft and Twitter also signed on to the document
Global Internet Forum to Counter Terrorism (GIFCT) is an industry led initiative, working in close partnership with the UN Counter Terrorism Executive Directorate (UNCTED) to substantially disrupt terrorists' ability to promote terrorism.