TRUMP'S THREAT FROM A FEW MONTHS AGO

AS ELECTIONS NEAR U.S CHINA RELATIONS COULD WORSEN

RAGHURAM RAJANON U.S CHINA
"Certainly as we get closer to the US election, the conflict between the US and China is going to increase and that impairs global trade, which is going to be extremely important going forward, especially for emerging markets like India, Brazil, Mexico, which are going to be significantly impaired by the virus and need some source of demand to pull them out as they start opening up again," he said.
U.S HAS ALREADY HINTED INDIA TO GET READY

U.S STATEMENT
Pompeo's remarks come at a time when worsening tensions between the U.S. and China are threatening global trade ties prompting companies and governments to seek to move resources out of the world's second-largest economy to diversify supply chains. India is looking to establish itself as a regional manufacturing hub and attract companies seeking to move their supply chains out of China.
EXAMPLE –APPLE MOVING MANUFACTURING TO INDIA

U.S CHINA CONFLICT ESCALATING
China has ordered the closure of the US consulate in the south-western city of Chengdu, in a tit-for-tat escalation between the two countries.
China said the move was a "necessary response" to the US, which ordered China to close its consulate in Houston earlier this week.
Secretary of State Mike Pompeo said the US decision was taken because China was "stealing" intellectual property.
WHAT HAS CHINA SAID?
China's foreign ministry said the closure was a "legitimate and necessary response to the unreasonable actions taken by the United States".
"The current situation between China and the United States is something China does not want to see, and the US bears all responsibility for that."

MAJOR ISSUES
There are a number of things at play. First, US officials have blamed China for the global spread of Covid-19. More specifically, President Trump has alleged that the virus originated from a Chinese laboratory in Wuhan.
The US and China have also been locked in a tariff war since 2018.
U.S CONSULATES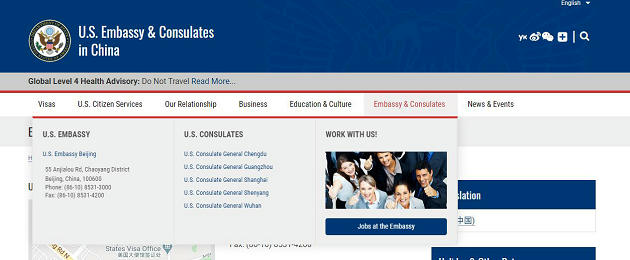 Hong Kong and Macau as well
DEMANDS IN CHINA