QUESTION FOR YOU
Q) Recently Ujh Multi-purpose Project is in news because it got approval from Central Government.  This project is based in…?
Ladakh UT
Jammu Kashmir UT
Punjab
Himachal Pradesh
MAJOR PORTS OF INDIA
There are total 12 major sea ports in India
Kamarajar Port Limited, formerly Ennore Port, is located on the Coromandel Coast about 18 km north  of Chennai Port, Chennai, it is the 12th major port of  India, and the first port in India which is a public  company
SOME OF THEM ARE LISTED HERE
Kandla Port – Gujarat
Nhava Sheva – Maharashtra: Nhava Sheva now known as Jawaharlal Nehru Port
Mumbai Port
LIST
Currently, India has 12 major ports at Deendayal (erstwhile Kandla), Mumbai, JNPT,  Mormugao, New Mangalore, Cochin, Chennai,  Kamarajar (earlier Ennore),VO  Chidambaranar,Visakhapatnam, Paradip and  Kolkata (including Haldia).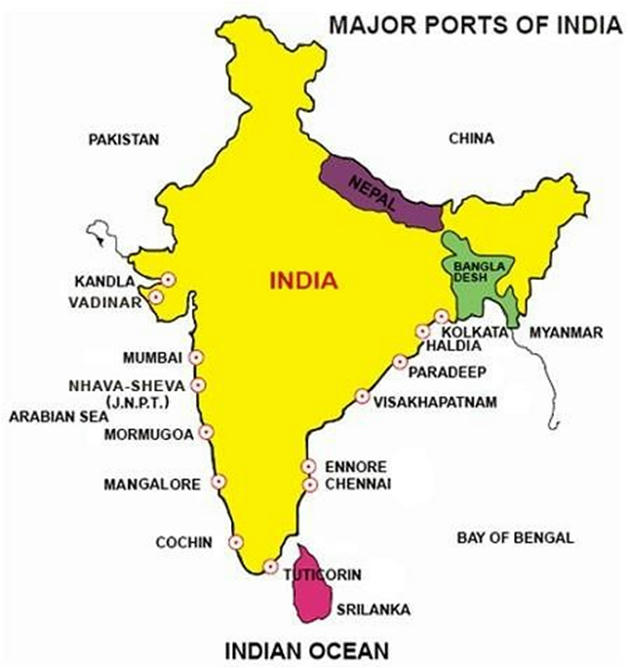 WHY NEW PORT?
The reason behind setting up another major port on the west coast is because of the exhaustion of  container cargo capacity of the JNPT, which is 10  million TEUs (twenty foot equivalent unit). On the  west coast, this capacity is 18 million TEUs while  the total requirement will increase to 25 million  TEUs in 2030.
FUTURE
The Jawaharlal Nehru Port is the biggest container port in India and the 28th  largest in the world.When ready, the  government expects Vadhavan port to be  among the top 10 container ports in the
PART OF A LARGER PLAN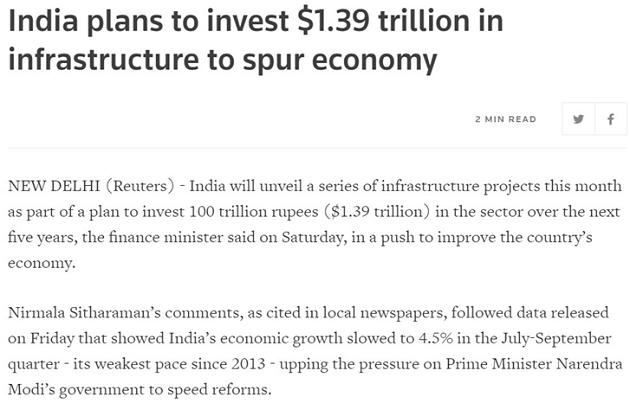 DETAILS
The government approved the setting up of a port at Vadhavan in Maharashtra at a  cost of ₹65,544.54 crore, which is part of  the ₹100 trillion investment in  infrastructure announced by the Narendra  Modi administration
PPP MODE
Vadhavan will be set up as a corporate port under the Companies Act. It would be developed as a  landlord port with the port company building the  basic port infrastructure while berths, terminals  and associated facilities will be constructed by  private firms in public-private-partnership (PPP)
WHAT IS LANDLORD MODEL?
In the landlord port model, the publicly governed port authority acts as a regulatory body and as landlord while private companies  carry out port operations—mainly cargo-handling activities.
Here, the port authority maintains ownership of the port while the infrastructure is leased to private firms that provide and maintain  their own superstructure and install own equipment to handle
In return, the landlord port gets a share of the revenue from the private entity.
The role of the landlord port authority would be to carry out all public sector services and operations such as the award of bids for  cargo terminals and dredging.