TOPICS
1. OVERVIEW
2. ENERGY EFFICIENCY
3. INDIA'S SOLAR POTENTIAL
4. FINANCING RENEWABLES IN INDIA
5. GEO THERMAL & OCEAN ENERGY TECHNOLOGIES
6. BIO GAS
7. ELECTRIC VEHICLES
8. ALIGNING EMISSION MITIGATION WITH DEVELOPMENT
9. FORESTS & WATER CONSERVATION
10. CLIMATE CHANGE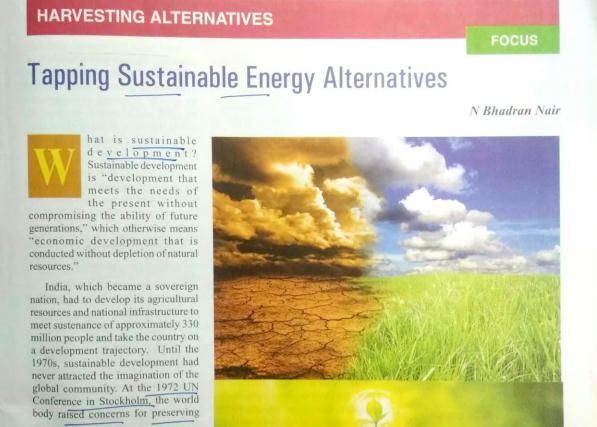 WHAT IS SUSTAINABILITY?
According to the UN (UN's Brundtland Commission popularized the term in 1987), it is defined as:
"meeting the needs of the present without compromising the ability of future generations to meet their own needs."
WHAT IS SUSTAINABLE ENERGY?
It is energy that meets the needs of the present generations without compromising the ability of future generations to meet their own needs.
Sustainable energy is about finding clean, renewable sources of energy
— sources that renew themselves, rather than sources that can be depleted.
– High dependence on fossil fuels => Coal generates more than 75% of India's electricity – High dependence on imports => Domestic crude oil meets only 20% of the demand
HOW TO ACHIEVE ENERGY SUSTAINABILITY?
Developing alternate sources of energy
– Group 1: Solar, wind, geothermal, tidal energy
– Group 2: Hydroelectricity & Bio energy
Improved energy conservation and efficiency
– Supply & Demand side augmentation


TARGETS TO ACHIEVE UNDER INDC
Increasing the Share of Non Fossil Fuel Based Electricity –
– To achieve ~40% cumulative electric power installed capacity from nonfossil fuel based energy resources by 2030 with the help of technology transfer and low cost international finance.
Enhancing Carbon Sink (Forests) –
– To create an additional carbon sink of 2.5 to 3 billion tonnes of CO2 equivalent through additional forest and tree cover by 2030.
Reducing Emission intensity of GDP –
– To reduce the emissions intensity of its GDP by 33 to 35% by 2030 from 2005 level.
TARGETS FOR RENEWABLE ENERGY
Renewable energy = 175 GW by 2022
– 100 GW from solar
– 60 GW from wind
– 10 GW from bio-power
– 5 GW from small hydro



MCQ #1
• Screw pine craft is famously practiced in which state?
A. Tamil Nadu
B. Himachal Pradesh
C. Kerala
D. Jammu & Kashmir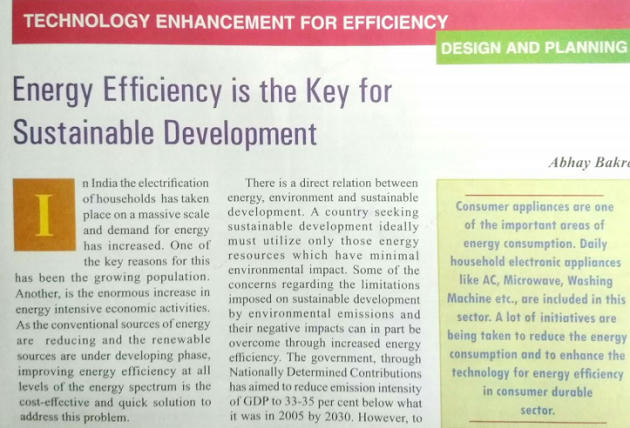 ENERGY EFFICIENCY
Govt. aims to reduce emission intensity of GDP to 33- 35% below what it was in 2005 by 2030.
To achieve it, need to increase energy efficiency in:
– Industrial Sector
– Real Estate
– Consumer Appliance
Lead Agency: Bureau of Energy Efficiency
ABOUT BEE
A statutory body under Ministry of Power created in 2002 under Energy Conservation Act 2001 to implement policy and programs in energy efficiency and conservation.
Objectives:
– To reduce energy intensity in our country by optimizing energy demand and
– To reduce emissions of GHG, responsible for global warming and climate change.
INDUSTRIAL SECTOR
BEE is implementing Perform, Achieve & Trade (PAT) under National Mission for Enhanced Energy Efficiency (NMEEE).
– PAT is a market based mechanism in which sectors are assigned efficiency targets. Industries which over-achieve will get incentives in the form of energy saving certificates.
– These certificates are tradeable and can be bought by other industries which are unable to achieve their targets.
– These certificates will be tradeable at two energy exchanges: Indian Energy Exchange and Power Exchange India.
– The price of these certificates will be determined by the market.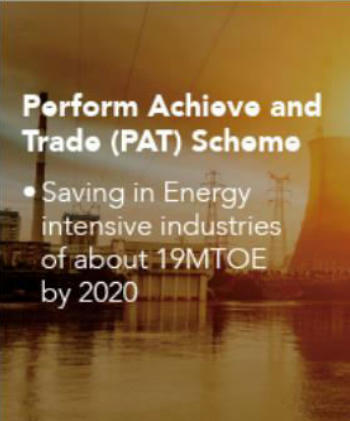 REAL ESTATE
Ministry of Power launched ECO Niwas Samhita 2018, an Energy Conservation Building Code for Residential Buildings (ECBC-R).
Aim: promoting energy efficiency in design and construction of homes, apartments and townships.
It will assist architects and builders who are involved in design and construction of new residential complexes.
It has potential for energy savings to the tune of 125 Billion Units of electricity per year by 2030, equivalent to about 100 million ton of Co2 emission.
CONSUMER APPLIANCES
Standards & Labeling Programme provides consumer an informed choice about the energy saving and thereby the cost saving potential of product.
Scheme targets display of energy performance labels on high energy end use equipment & appliances and lays down minimum energy performance standards.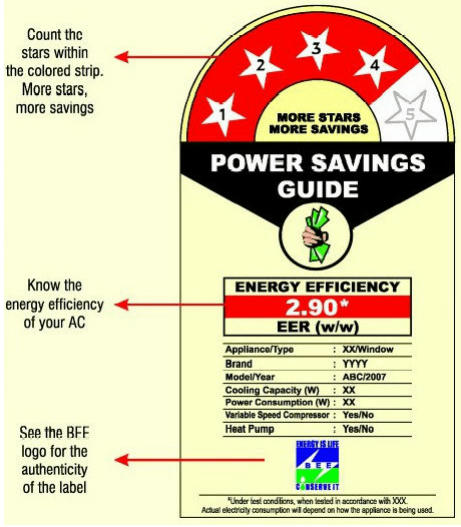 MCQ #2
 Tarsar & Marsar lakes are in which Indian state?
A. Punjab
B. Himachal Pradesh
C. Jammu & Kashmir
D. Uttarakhand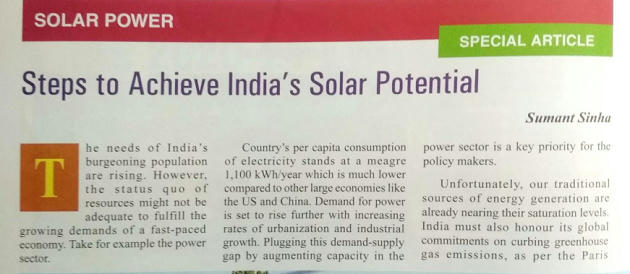 BACKGROUND
 Target = 100 GW (by 2022) | Achieved = 28 GW (2018)
 Interventions:
– National Solar Mission
– Ultra Mega Solar Power Projects (> 500 MW each)
– Amendments in by-laws & assistance for Roof top solar (SRISTI)
– 10% renewable energy mandatory for Smart Cities
– Enhancement in Solar RPO to 8% by Mar 2022
– Raising capital through Tax free Solar Bonds
– Skill training via Surya Mitra Program
– KUSUM to harness solar power in agriculture
CHALLENGES & OPPORTUNITIES
1. Technology
2. Policy Push
3. Discom Health
4. Financial Reforms
5. Enabling Ease of Doing Business
1. TECHNOLOGY
Both govt. & pvt. Sector must support R&D in Solar
Adoption of latest technology and innovations to reduce costs and increase efficiency
– E.g. floating solar – solar panels mounted on structures that float on water bdies
– Building-integrated photovoltaics (BIPV) – conventional materials used for facades and roofs of buildings are replaced by SPV systems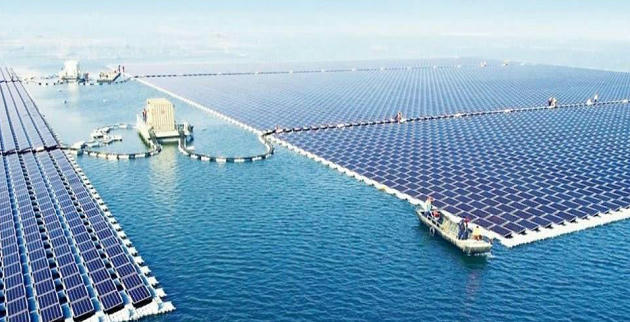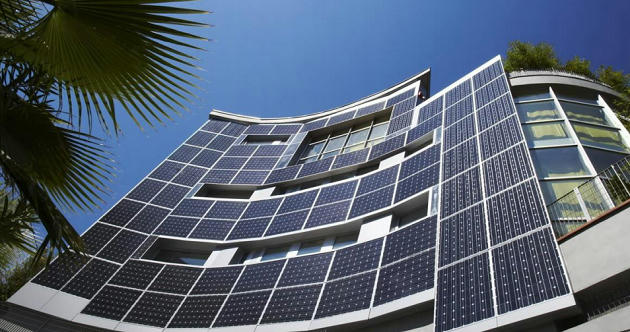 2. POLICY PUSH
Solar power tariffs have reduced over past few years
But so have profit margins. This has led to:
– Reduced interest amongst private players
Need to move towards healthier business models in order to attract higher capital inflow
3. DISCOM HEALTH
Discoms are crucial link b/w producer & consumer
Financial health of discoms has not much improved
Healthier discoms can purchase & supply more power
Health should be improved so that they can:
– Honor RPOs
– Support higher tariffs
– Settle power providers' dues on time
4. FINANCIAL REFORMS
Currently, renewable sector is considered part of the Power sector. Due to this =>
– For most banks, the loan limit is majorly consumed by thermal plants and only a small fraction of fund remains for renewable sector.
Govt. should consider renewable as a separate sector or can also consider giving priority sector status to renewable.
5. ENABLING EASE OF DOING BUSINESS
Need for faster processing of approvals
Need for proper power evacuation infrastructure
MCQ #3
With reference to Biofuels, which of the following statements is/are correct?
3rd Gen. Biofuels uses specially engineered energy crops as its energy source.
2nd Gen Biofuels are produced directly from non-food crops.
1st Gen Biofuels are produced directly from food crops.
Select the answer using the code given below:
1 only
2 and 3 only
1, 2 and 3
None of them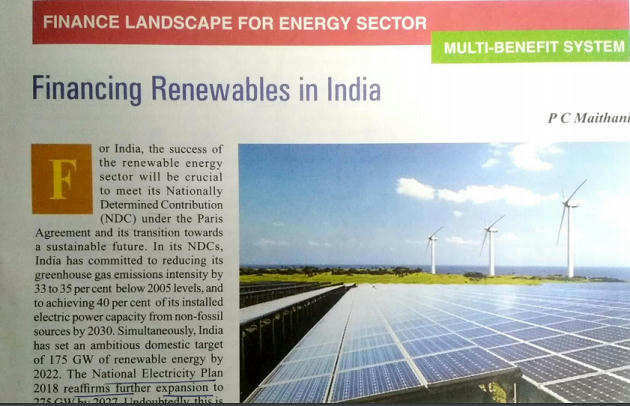 FINANCING RENEWABLE IN INDIA
Steps taken by Govt. to support RE sector:
– Fiscal and promotional incentives like capital subsidy
– Guidelines for transparent competitive bidding process
– Waiver of Inter state transmission system charges
– Viability gap funding
– Standards for deployment of renewable systems & devices
– Permitting FDI up to 100% under automatic route
PLAYERS FINANCING RE SECTOR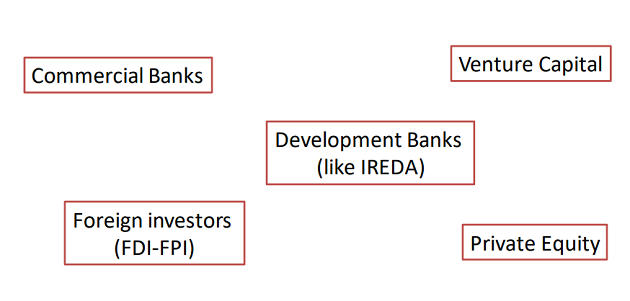 MAJOR AREAS OF ACTION
Pension & sovereign funds are potent sources for patient capital for RE. Even a small portion could easily meet the demand of this sector.
Reducing cost of the foreign debt by reducing the currency hedging cost has potential to mobilize foreign capital and spur investment by reducing the cost of capital.
MAJOR AREAS OF ACTION
Robust payment security mechanism will also contribute to de-risking the investment.
– For e.g. there is a risk of state-owned utilities delaying or defaulting on their payments to power producers
Absence of dedicated ecosystem that looks at the financial needs of RE in most of the bilateral & multilateral financing institutions
MCQ #4
Which of the following is/are not contained in Part IV of the Constitution?
1. Provision of free legal aid
2. Development and spread of Hindi
3. Promotion of Cooperative Societies
A. 1 only
B. 2 only
C. 3 only
D. 1, 2 and 3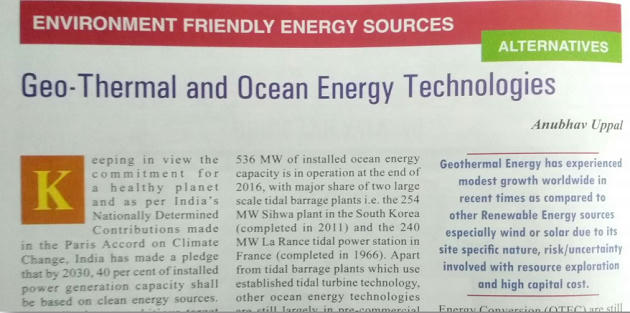 OCEAN ENERGY
Energy harnessed from ocean waves, tidal range & tidal streams, temperature gradients and salinity gradients.
Technology:
– Tidal Energy
– Wave Energy
– Current Energy
– Ocean Thermal Energy Conversion (OTEC)
TIDAL ENERGY
Tides are generated through gravitational forces/pull exerted by the Sun and Moon, which occur twice a day along the coast.
The difference in water level from low tide and high tide is potential energy that can be harnessed.
It is captured in a barrage across an estuary during high tide and forced through a turbine during low tide.
In order to harness power from tidal energy, the height of high tide must be at least 5 m greater than low tide.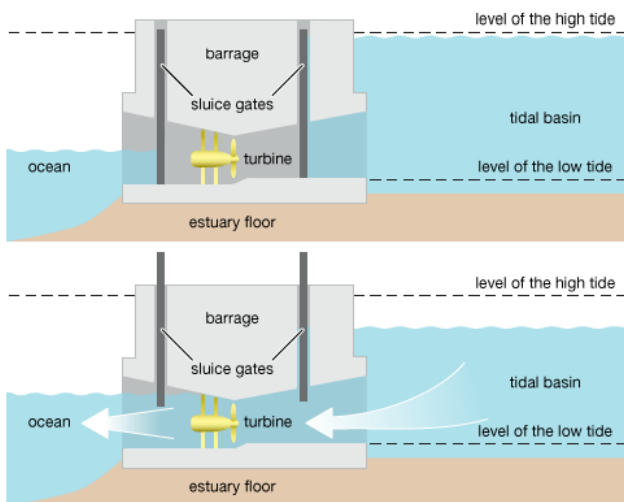 WAVE ENERGY
Generated by the movement of a device either floating on the surface of the ocean or moored to the ocean floor by the force generated by the ocean waves.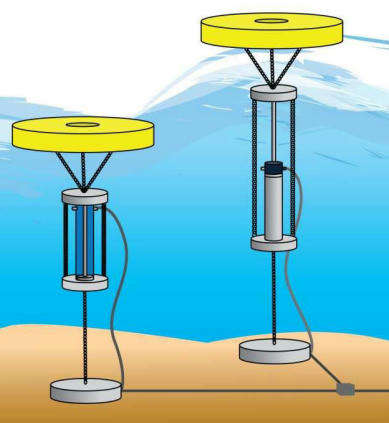 CURRENT ENERGY
Kinetic energy can be captured from the ocean currents.
Similar to wind turbines, the rotor blades move to generate electric power from current.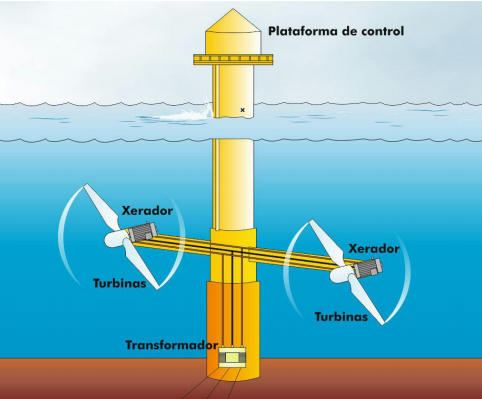 OCEAN THERMAL ENERGY CONVERSION
It uses temperature differences from the ocean surface to depths < 1000 m to harness energy.
– A temp. difference of even 200C can yield energy efficiently.
Research focuses on 2 types of technologies:
– Open cycle
– Closed cycle
OTEC – OPEN CYCLE
Warm surface water is pressurized in a vacuum chamber and converted to steam to run the turbine.
The steam is then condensed using cold ocean water from lower depths.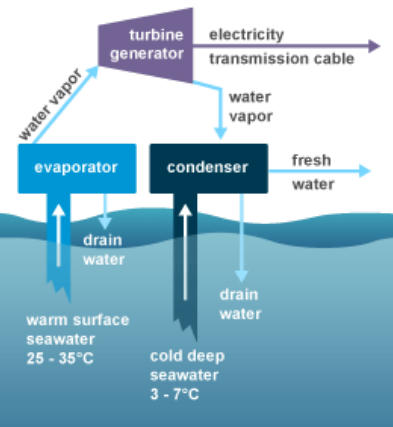 WHICH ONE IS MOST DEVELOPED?
Apart from tidal barrage plants which use established tidal turbine technology, other ocean energy technologies are still largely in pre-commercial development stages.
STATUS OF TIDAL ENERGY
Even with its non-polluting, reliable and predictable electricity generation, tidal power still has a share of only a fraction of a percent in the world's total renewable electricity generation.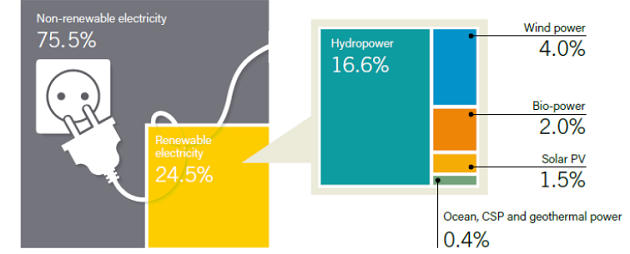 GLOBAL SCENARIO
Only few commercial ocean energy power plants have been commissioned:
– 536 MW of installed ocean energy capacity in operation (2016) with major share of two large scale tidal barrage plants:
254 MW Sihwa plant in South Korea (completed in 2011)
240 MW La Rance tidal power station in France (completed in 1966)
INDIAN SCENARIO
MNRE made a preliminary assessment of the potential:
– 7000 MW in the Gulf of Kambhat
– 1200 MW in the Gulf of Kutch in Gujarat
– 100 MW in Sunder bans delta in West Bengal
Power generation from tidal energy has not yet taken off due:
– relatively high capital cost
– technology not maturing to commercial stage;
– unsustainable project specific tariff as compared to record low tariffs discovered in solar and wind energy recently
– limited availability of sites with sufficient potential
GEOTHERMAL ENERGY
It is the heat produced within the earth by slow decay of radioactive particles in the earth's core.
It is a renewable energy source because heat is continuously produced inside the earth.
It can be used for:
– direct heat applications by piping hot water
– generate electricity by different methods
ELECTRICITY GENERATION TECHNOLOGY
– Dry Steam Plants – uses steam directly
– Flash Steam Plants – uses hot water to produce steam
– Binary Cycle Plants – used moderate water to heat fluid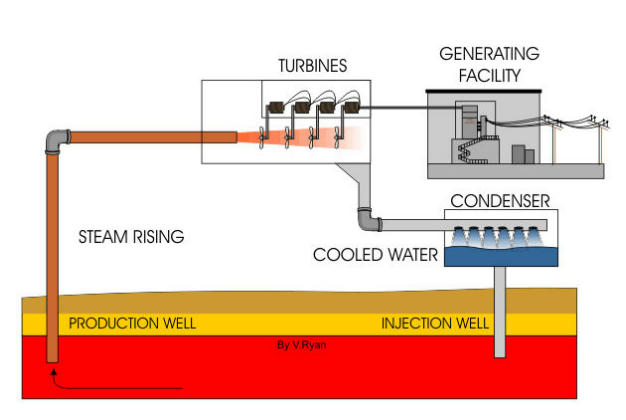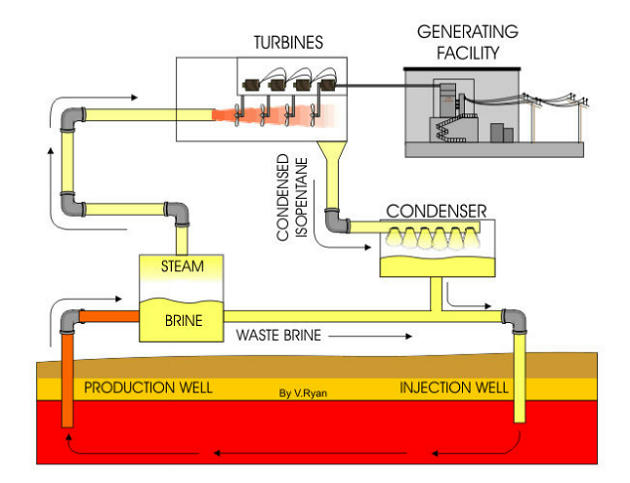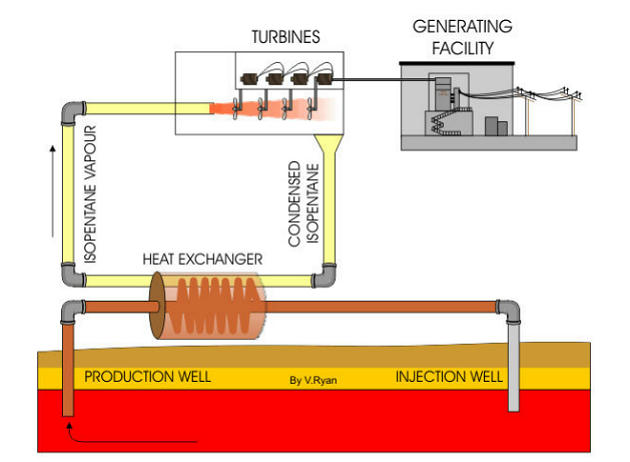 WORLD SCENARIO
Total installed capacity (Geothermal Power) = 13.5 GW
– US (3600 MW), Philippines, Indonesia, New Zealand, Mexico, Italy, Turkey, Iceland, Kenya & Japan
Total installed capacity (direct Heat use) = 23 GWth
– China, Turkey, Japan, Iceland, Italy, etc.
INDIAN SCENARIO
– high cost Rs. 30 Cr / MW & indicative tariff of Rs. 10 per KWh
– Lack of power evacuation facility
– High risk in exploration
– Around 300 Geothermal springs in India
WAY FORWARD
Frame policy guidelines for ocean & geothermal
Develop Demonstration Projects initially
PSUs may take support from leading countries
Projects may be supported through subsidy
Support Industry-led R&D + innovative Startups
MCQ #5
Tiwa tribesmen belong to which region?
Western India
Southern India
Northern India
None of the above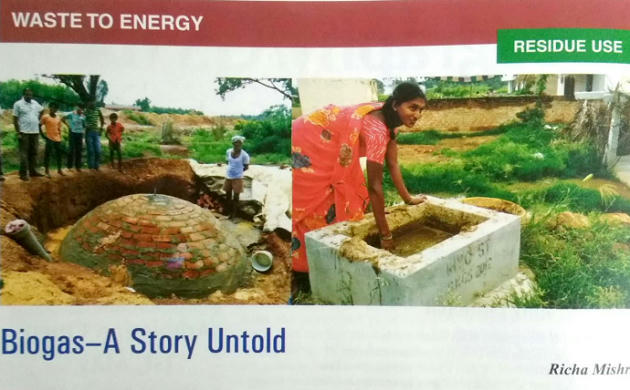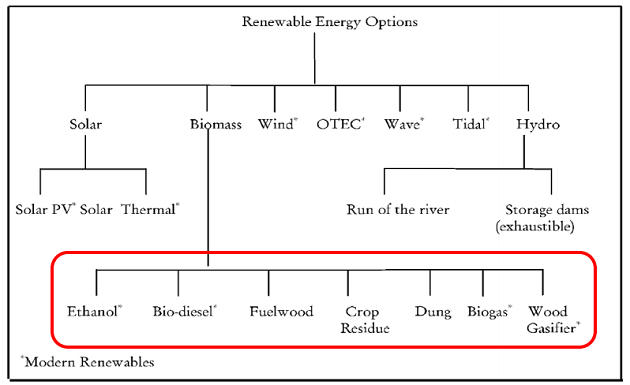 BIOENERGY
India generates around 53 MT waste annually out of which 45% is processed daily (MNRE)
For an import-dependent country, Bio energy is an important source of domestic energy
About 184 Waste to Energy plants have been set up in India with ~315 MWeq capacity
COMPRESSED BIOGAS
Biogas refers to a mixture of different gases produced by the breakdown of organic matter in the absence of oxygen.
– It comprises of 60-65% methane, 35-40% carbon dioxide, 0.5-1.0% hydrogen sulphide, rests of water vapors etc.
– It is non-toxic, colorless and flammable gas.
It can be compressed, the same way as natural gas is compressed to CNG and is called Compressed Biogas (CBG).
– In this, biogas is cleaned of H2 & CO2 to produce 95% methane gas. This pure gas is compressed and bottled for transportation and usage.
BENEFITS OF CBG
Being similar to CNG, it has the potential to replace CNG in automotive, industrial and commercial uses in coming years.
Responsible waste management and reduction in carbon emissions and pollution
Additional source of revenue for farmers
Boost to rural entrepreneurship
Reduction of import bill + buffer against supply risk
EXISTING PLANS
Oct 2018 => as many as 5,000 CBG plants are envisaged to be set up in next five years at a massive Rs 1.75 L Cr investment.
State-owned fuel marketing companies will purchase all the bio-gas from these plants to use as a fuel for transportation.
CBG so offered will replace compressed natural gas (CNG) currently used in buses, cars and autos.
WAY FORWARD
Working Group on Biofuels is in the process of finalizing a pan India pricing model for CBG.
There are preliminary reports that proposal will allow for entrepreneurs to separately market other by products including bio manure, CO2, etc.
Few concerns remain like plants themselves do not violate any environmental norms particularly for MSW.
MCQ #6
With reference to India's plans to achieve electric mobility, which of the following option is correct?
It is a member of Clean Energy Ministerial
It aims to achieve 50% electric vehicle penetration by 2030
Both A and B are correct
Neither A nor B is correct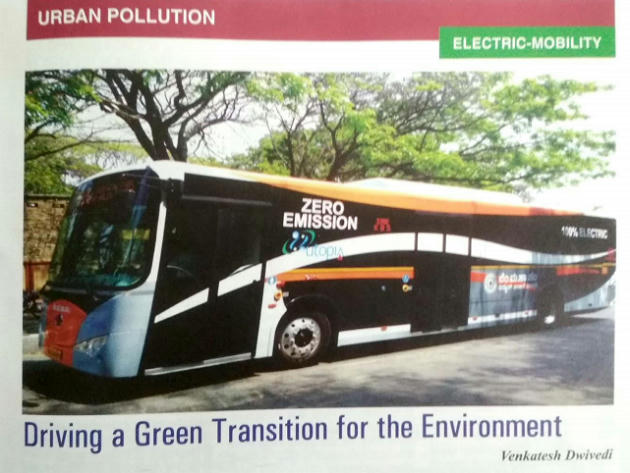 BACKGROUND
Vehicular emission is one of the major sources of India's urban pollution
By 2030, India will have ~400 million customers in need of mobility.
In this scenario, a fossil-fuel led mobility will imperil environmental sustainability.
India can reduce 64% energy demand for road transport and 37% of carbon emissions by 2030 by via shared, electric and connected mobility future. (NITI Aayog)
DO EVS SIMPLY CHANGE THE POINT OF EMISSION?
Yes, they change the point of emission to coal plants. But they transfer less burden of emissions.
– 1 KW of energy can give an EV a range of 10 km. If coal is used in generation, it translates to 1 kg of CO2.
– 1 L of petrol/diesel can give a range of 10 km for city driving and generate 2.3 to 2.7 kg of CO2 per km in emissions.
HOW IS INDIA ENABLING THE ELECTRIC TRANSITION?
National Mission on Transformative Mobility & Battery Storage
– encourages setting up large scale, export-competitive integrated batteries and cell manufacturing Giga plants
Promotion of Charging Infrastructure
– Solar powered public charging stations are being rolled out by discoms like BHEL
Promotion of R&D in battery technology
MCQ #7
With reference to India's Nationally Determined Contribution, which of the following statements is/are correct?
To reduce emissions by 33 to 35% by 2030 from 2005 level.
To achieve about 60% cumulative electric power installed capacity from non-fossil fuel based energy resources by 2030.
Select the correct statement(s) using the code given below:
1 only
2 only
Both 1 and 2
Neither 1 nor 2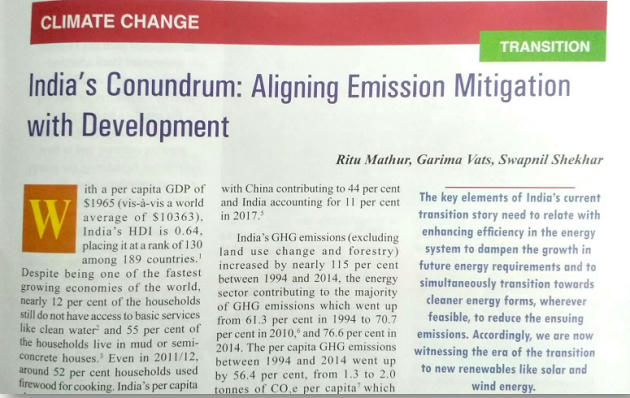 ENERGY TRANSITION: FOCUS AREAS
Initial years – supply adequacy and infra development
1970s – energy access
1980s – national energy security
1990s – modernization of energy infra
– Higher levels of electrification
– Increase in share of thermal power
2000s – broadening of concept of energy security
– Access, affordability and efficiency
2010s – boosting new Renewable like solar, wind, etc.
INDIA'S ENERGY STRATEGY
India's energy sector decarbonization needs:
Energy efficiency improvements => demand augmentation
Power sector decarbonisation through Renewables
Increased electrification of end-uses as power sector gets increasingly decarbonized
CONCERNS IN ENERGY TRANSITION
Given large financial outlays for RE projects, India must not compromise development related spending while moving towards a low carbon economy
Moving towards a 20C world may be possible with existing technology but for 1.50C, newer technologies like battery storage would be needed.
– Accelerating the use of EVs may prove detrimental if power generation is already not de carbonized
CONCERNS IN ENERGY TRANSITION (CONTD.)
Adoption of efficiency measures will need behavioral changes apart from purely technological solutions
Renewable would need grid improvements to handle higher share of variable power
MSMEs lack capital/motivation to shift to better technologies as they lack advantage of scale
While new technologies promise job creation e.g. solar, there might be job losses elsewhere e.g. coal
Sectoral changes will require efforts towards skill development, re-skilling and up-skilling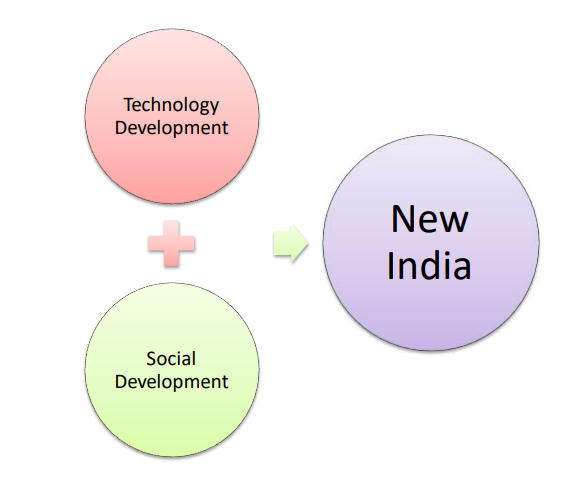 MCQ #8
Which amongst the following is the largest part of human brain?
Medulla
Cerebellum
Cerebrum
Hypothalamus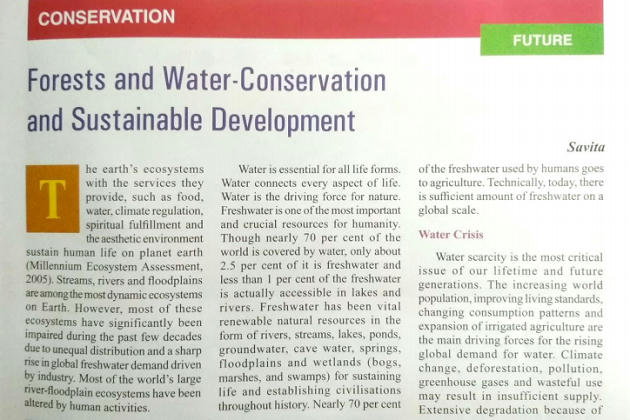 BACKGROUND
Forests, water & people are closely connected
– Both quantity & quality of water is strongly influenced by forests. Likewise, the health of forests and it's composition has direct impact on water availability.
Forested tracts not only constitute of rivers and their tributaries but often they harbor their headwaters.
Water, wetlands and forests are constantly interacting to produce healthy and productive ecosystems.
FORESTS & WATER
Role of forests in hydrological cycle
– Forests absorb rainfall and snow melt and also slow runoff,
– reduce soil erosion – improve water infiltration rates
– recharge aquifers => exhibiting sponge effect
At the same time, forests growing along the streams filter pollutants from entering the water.
HOW TO PROTECT BOTH?
Implementing existing Laws & Policies
– IFA 1927, WPA 1972, FCA 1980, EPA 1986, BDA 2002
– Ecosystem Management
– Participatory Management
– Sustainable Livelihoods