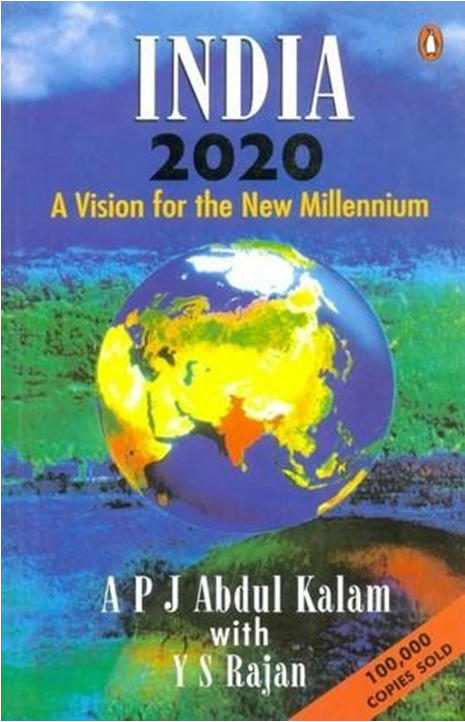 Book, written by late former President of India A P J Abdul Kalam & Dr. Y S Rajan  in 1998.
Examines the weaknesses & strengths of India.
Offers a vision of how India can emerge to be among the world's top  four economic powers by the year 2020.
Spurred on by P.J. Abdul Kalam,
The Planning Commission came up with an omnibus document that defined and  articulated India's vision 2020.
GROWTH
In 2000, India was being counted among the then-famous BRIC economies.
They were supposed to rapidly increase their dominance over the global economy.
While Brazil and Russia China and India have indeed done well.
Expectations-
Annual GDP growth rate would be between 5% and 9% over the next 20 years.
India would move from being a least developed country (LDC) to an upper-middle-income country.
India's rank in the World Bank's classification of economies would go from 11th in 2000 to 4th in 2020.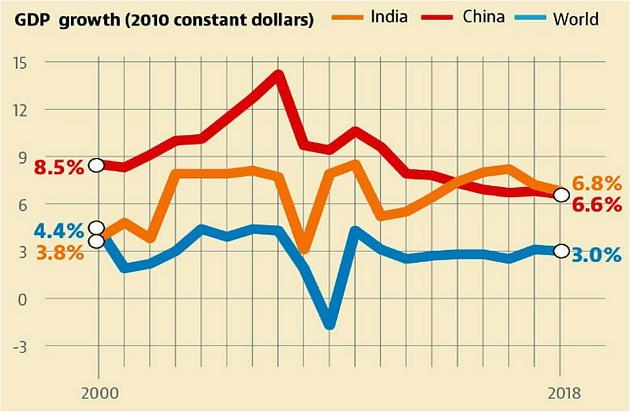 What we achieved?
On this front, India did move very fast.
It was no longer an LDC even by the end of the first decade of the millennium.
However, this was not enough to reach the upper-income bracket where China
India remains a lower-middle- income economy.
GDP IN NOMINAL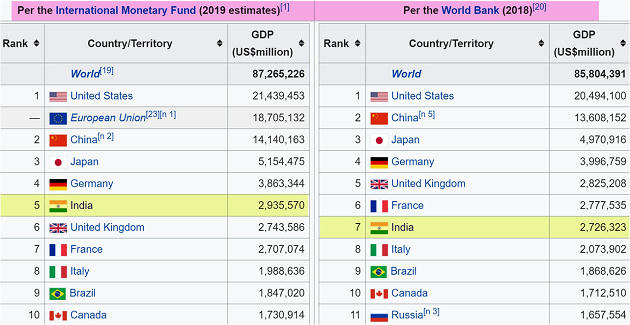 POVERTY
Expectations-
Higher growth would result in quadrupling of the real per capita income.
Poverty would be completely eliminated.
What we achieved?
According to the United Nations' 2019 Multidimensional Poverty Index (MPI), India lifted 271 million people out of poverty  between 2006 and 2016.
This was the fastest reduction in the MPI values during the period, with strong improvements in areas such as assets,  cooking fuel, sanitation and nutrition.
Poverty could, however, not be eliminated, as envisioned 19 years ago.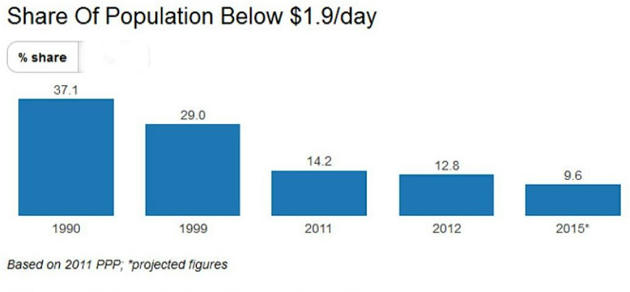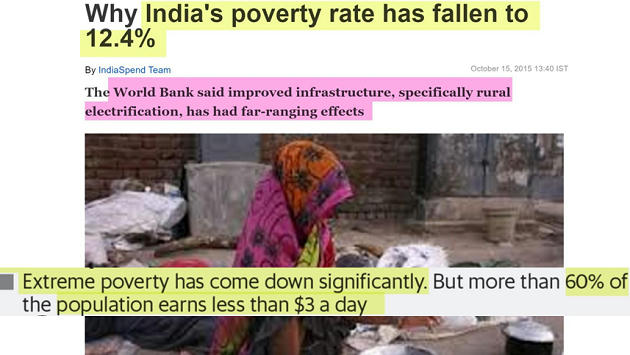 DEMOGRAPHICS & JOBS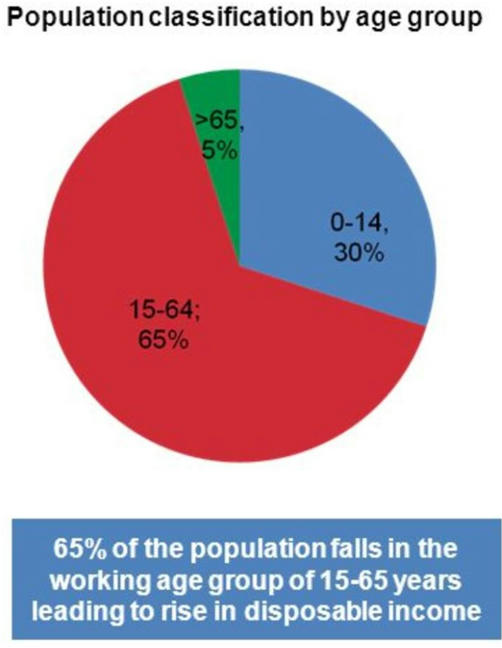 Expectation-
Life expectancy that was 64 years in 2000 to grow to 69 years in 2019.
Providing more employment opportunities through skilling 500 million people.
What we achieved?
Sadly the goal of providing skill was not realized and it remained a distant dream.
The percentage of skilled youth moved up marginally from 2% in 2000 to 4.4% by 2019.
The country has been seeing jobless growth for nearly two
The rate of unemployment is at a 45-year high, with the educated unemployment rate rising to more than 23%.
EDUCATION
Expectations-
To provide education to all.
To provide quality education.
The country would require at least 1,500 universities by 2020 to provide education to its youth.
What we achieved?
The education story is a mixed one.
Enrolments have gone up significantly, with big moneys spent on midday meal schemes, Sarva Shiksha Abhiyan and  village school buildings.
What is really a matter of concern is that despite nearly complete enrolment at the primary level, very few youth  reach college.
The quality of education is abysmal.
ASER survey shows the prevalence of learning deficit.
There are 993 universities today compared to the 642 universities in 2011-12 and 229 in 1998.
So we are still more than 500 universities short.
Only one-fourth of our youth in the 18-24 age group is going to college and university.
HEALTH
Expectation-
Health for All, we promised.
What we achieved?
With huge supply-side problems, this vision is as far from being reached.
The private sector caters to 75% of outpatient care and 60% of inpatient care.
An estimated 60 million Indians are pushed into poverty every year because they are forced to spend nearly half their  annual household income on medical needs.
There is one government hospital bed  for every 614 people  in Goa compared to only one for 8,789 people in Bihar.
Although the government has introduced a very ambitious programme Ayushman Bharat.
But it suffers from gross under supply of doctors even as it increases demand substantially.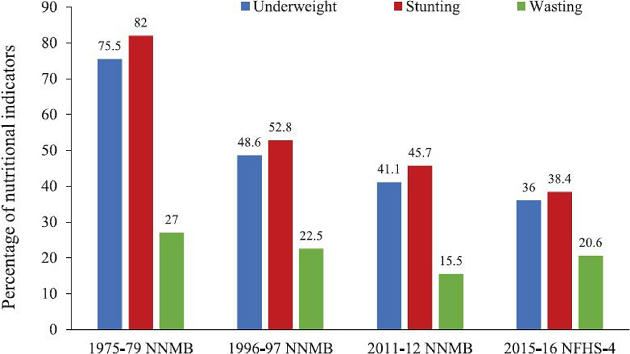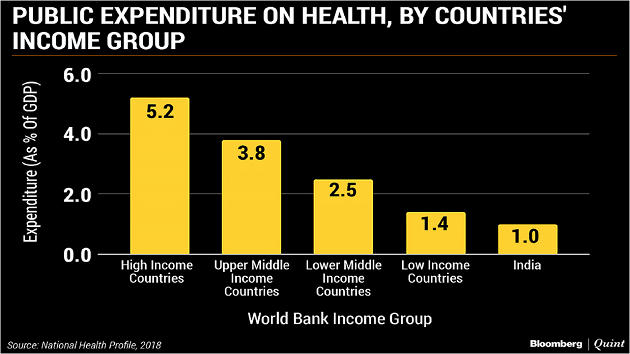 WHAT SHOULD BE OUR MAIN FOCUS?
Expenditure on human development must rise
Universal healthcare, Easy access to quality education, Elimination of hunger, Provision of sanitation infrastructure,  Pollution control.
One leading indicator of growth and development in any economy is urbanization.
India's population remains persistently rural, particularly in the east.
With its 35% urban population today,
India is way behind most developed countries where the share is upwards of 50%.
CONCLUSION
India continues to be an economy with great potential, but will need concerted efforts in the  next 20 years if it must go on to become a  developed country by 2040.