Bharathiar's Biography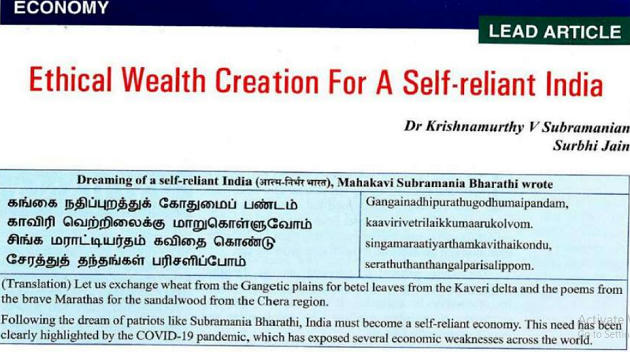 Bharathiar' s Life
 Chinnaswami Subramania Bharathi also known as Bharathiyar was a Tamil writer, poet, journalist, Indian independence activist and a social reformer.
 Bharathi was born on 11 December 1882 in the village of Ettayapuram in Thootukudi.
 Bharathi was proficient linguist, he was well-versed in Sanskrit, Tamil, Hindi, Telugu, English, French and Arabic. It is said that he was proficient in around 14 languages.
Bharathiar's Biography
 In 1906, Bharathi started editing a Tamil daily- Vijaya, a weekly journal – India, an English Monthly- Bala Bharatham.
 In 1907, Bharathi participated in the historic Surat Congress session.
 In 1908, the British instituted a case against V.O. Chidambaram Pillai who was owner of the journal India. Bharathi also faced the the prospect of arrest. He escaped to Pondicherry, which was under French rule.
Bharathiar's Biography
 He was badly affected by exile. In 1920, when a General Amnesty Order was passed he returned to Madras.
 In Madras, he was struck by an elephant named Lavanya at Parthasarathy temple, whom he used to feed regularly.
 The elephant got riled up and attacked Bharathi when he fed an expired coconut to it.
 Although he survived the incident but his health deteriorated a few months later and he died in 1921.
Bharathiar's Biography
 Bharathi also fought against the caste system in Hindu society.
 Although, Bharathi was born in an orthodox Brahmin family, but he considered all living beings as equal.
 To show his genuine intentions, he performed the upanayanam for a young Dalit man and made him a Brahmin.
 He strongly advocated bringing the Dalits to the Hindu mainstream.
Bharathiar's Biography
 Bharathiar' s works
Bharathi has penned thousands of verses on diverse topics like Indian Nationalism, love songs, children's songs, songs of nature, glory of the Tamil language, and odes to prominent freedom fighters of India like Tilak, Gandhi and Lajpat Rai.
 He even penned an ode to New Russia and Belgium.
Bharathiar's Panchali Sapatham, based on the story of Panchali (Draupadi), is considered an ode to Bharat Mata.
His poetry not only includes works on Hindu deities like Shakti, Kali, Vinayagar, Murugan, Sivan, Kannan(Krishna), but also on other religious gods like Allah and Jesus.
Bharathiar's Biography
 Bharathiar' s Legacy
Ministry of Human Resource Development GOI in 1987 instituted a highest National Subramania Bharti Award conferred annually on writers of outstanding works in Hindi literature.
 Sample question: –
Consider the following statements regarding Mahakavi Subramania Bharathi.
Bharathi during his life time fought against the caste system.
Bharathi has written only in dedication to Hindu deities.
Government of India has instituted National Subramania Bharthi Award annually to be conferred on writers of outstanding works in Tamil literature. –
Select the correct answer using the code given below.
a) 1 only
b) 1 & 2 only
c) 1 & 3 only
d) 1, 2 & 3