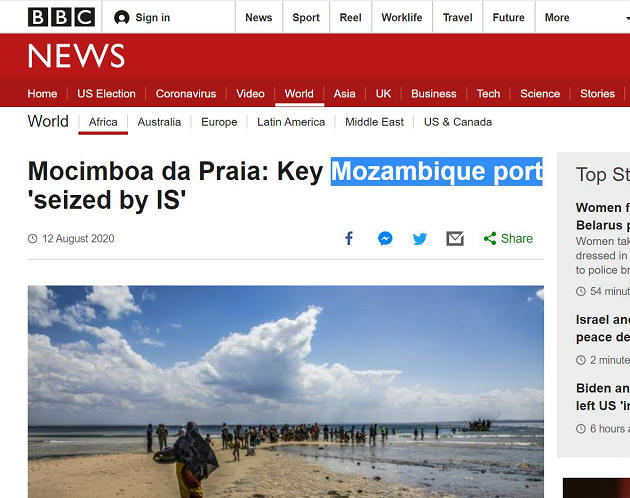 RISE OF ISIS AGAIN

TRUMP'S EARLY EXIT FROM SYRIA

ISIS SPREADING INFLUENCE 
Islam is the other major religion in Africa alongside Christianity, with 41% of the population being Muslim, accounting for 1/4 of the world's Muslim population.
Africa population -121.61 crores


WHAT HAPPENED
Islamist militants occupied a key port in gas-rich northern Mozambique on Wednesday following days of attacks claimed by an Islamic State-affiliated group
MOZAMBIQUE
The capital and largest city of Mozambique is Maputo
Currency -Mozambican metical
Population –3 crore


DETAILS
The town is near the site of natural gas projects worth $60bn (£46bn).
In recent months militants have taken a number of northern towns, displacing tens of thousands of people.
NOTES
The question now is whether the rebels will -as they have hinted -try to hold on to this strategic city. That would mark a new escalation in a shadowy conflict that represents a major threat to Mozambique and to international plans to develop vast off-shore gas fields.
The rebels have formal ties to IS, but are also feeding on local grievances in a long-neglected corner of the country.
Mozambique's neighbours are watching with growing anxiety. A private security contractor based in South Africa is supplying helicopter support to the army. But this latest attack appears to show the rebellion is still gaining in strength and sophistication.