What has happened?
Even as the country is battling with the Covid-19 pandemic, another outbreak of a deadly disease has put the authorities on high alert.
Mucormycosis, a rare but deadly fungal disease, has been affecting an increasing number of people across India.
After being reported in Delhi and Mumbai, the killer disease has now affected Ahmedabad with 44 people already being hospitalised for the illness..
Fungal disease
An infection occurs when a microorganism enters a person's body and causes harm.
The microorganism uses that person's body to sustain itself, reproduce, and colonize. These infectious microscopic organisms are known as pathogens like:
Bacteria
Viruses
Fungi
Fungal diseases are often very common in the environment.
Most fungi are not dangerous, but some types can be harmful to health.
Mild fungal skin diseases can look like a rash and are very common.
Fungal diseases in the lungs are often similar to other illnesses such as the flu or tuberculosis.
What is mucormycosis?
Previously called zygomycosis, mucormycosis is a serious and rare fungal infection caused by a group of molds called mucormycetes.
These molds live throughout the environment.
While a quick diagnosis and treatment can cure the patient, left untreated, it can prove fatal.
The infection usually starts from the nose and spreads to eyes.
As the infection spreads, it paralyses muscles around the pupils of the eye, leading to blindness.
If the fungal infection spreads to the brain, the patient can get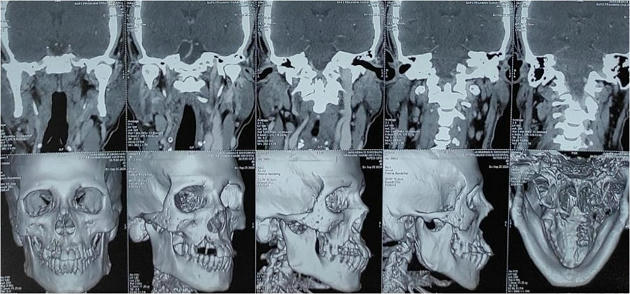 This alarming affliction, although rare, is not new.
Black Fungus or mucormycosis has been a cause of disease and death of patients in transplants, and ICU since long.
However, it is the rapid increase in the numbers seen in unsuspected recovering COVID-19 patients that is causing the grave concern.
How it is linked to COVID-19?
Fungal infection triggered most in the patients who have recovered from COVID-19.
Mucormycosis mainly affects people who have health problems or take medicines that lower the body's ability to fight germs and sickness.
This puts people recovering from Covid-19 or post-Covid issues at high risk.
According to the US Centers for Disease Control and Prevention (CDC),
Mostly, the disease affects the people who have prior health problems or
Take medicines that lower the body's ability to tackle germs and illness.
People with diabetes and health problems are also at high risk.
In Ahmedabad, the majority of patients who have come to the civil hospital with mucormycosis had diabetes and were recovering from Covid-19.
If you have swelling or pain in your nose and/or blurred eyesight, you should go to the doctor immediately.


Treatment
Most patients require both anti-fungal medication as well as surgical debridement.
This is because they already suffered significant tissue damage by the time the diagnosis is made.
Q) Excessive bleeding during an injury is a deficiency of?
Vitamin A
Vitamin B
Vitamin K
Vitamin E