India's first dolphin research centre to start soon in Patna
The dolphin is a highly endangered species under Schedule I of the Wildlife Protection Act, 1972 and was declared the National Aquatic Animal in 2009.
The much-awaited National Dolphin Research Centre (NDRC), India's and Asia's first is set to be established in Patna.
It will play an important role in strengthening conservation efforts and research to save the endangered mammal. University will shift it to Bhagalpur where the number of dolphins is higher.
Last year, chief minister Nitish Kumar had laid the foundation stone of the centre and the fund for the building was also sanctioned to the building construction department (BCD), but things could not move beyond that.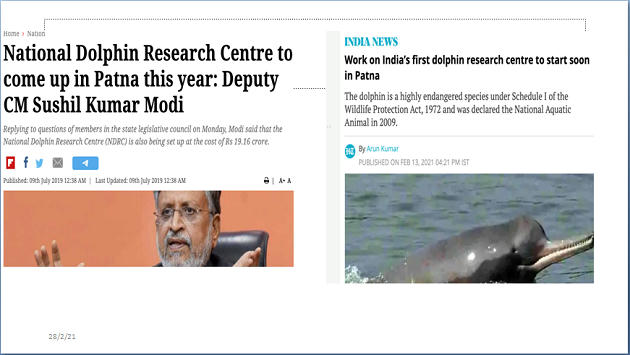 The society for the long-awaited National Dolphin Research Centre (NDRC) is likely to be formed within a month
 There were some issues with Patna University on the society formation, but that has now been sorted out.
The society will be formed within a month. The construction of the building in Patna University will also get underway soon. Fund has already been sanctioned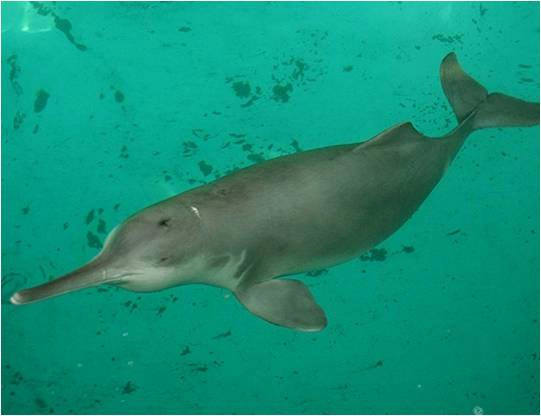 Prime Minister Narendra Modi also announcing Project Dolphin last year on the lines of Project Tiger to focus on both river and sea dolphins, the centre has acquired more importance. The project also got in-principle approval at the first meeting of the National Ganga Council (NGC), headed by the PM.
With the announcement of Project Dolphin, Bihar can take lead in it. The state has the advantage of half the Dolphin population as well as expertise for conservation
In 2018-19, around 1500 dolphins were sighted in the Ganga during a survey by teams of experts.
 This also prompted the government to build India's first observatory, Vikramshila Gangetic Dolphin Sanctuary, for the mammals in Bhagalpur. Once it is completed, it is expected to boost eco-tourism. Another observatory is also in the pipeline at Patna.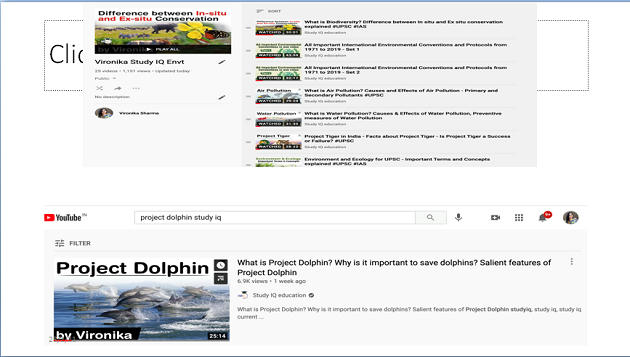 Gangetic river dolphin
Gangetic river dolphin (scientific name: Platanista gangetica) is one of the four freshwater dolphin species in the world.
 The other three are found in Yangtze river, Indus river in Pakistan and Amazon river. Gangetic river dolphin species are found in India, Bangladesh and Nepal.
Gangetic river dolphin is India's national aquatic animal. It is almost completely blind and finds its way and prey using ultrasonic echoes, with sound being everything for them to navigate, feed, escape danger, find mates, breed, nurse babies and play.
Gangetic Dolphin's presence signals healthy river ecosystem. Dolphins prefer water that is at least 5-8 feet deep and are usually found in turbulent waters where there is enough fish for them to feed on. They prefer deep water with adjoining shallow water and live in zone where there is little or no current that helps them save energy.
Entanglement in fishing nets, hunting for their oil and meat, poisoning of water supply of river from industrial and agricultural chemicals.
They are facing most significant threat from building of dams along the upper course of their habitable rivers. It causing the segregation of populations and has a narrowed gene pool in which dolphins can breed.
Environment Ministry had launched Ganges River Dolphin Conservation Programme in 1997 to build scientific database of their population status and also study their habitat quality of the dolphins' distribution range. 
Vikramshila Gangetic Dolphin Sanctuary located in Bihar's Bhagalpur district of Bihar is India's only dolphin sanctuary is spread over 50 km along the Ganges