Shadow force apart, India needs a China plan
It is the emblem of Tibet showcasing its eternally snow-covered mountains and glaciers, even as it symbolises power, strength, fearlessness and the joy of living.
It is also the symbol and the flag of the intrepid, fearless warriors of the 'Special Frontier Force'
Suddenly, on the night of August 29-30, in a surprise move, the Indian Army turned the tables on China by occupying heights that were not only of great tactical importance north and south of the Pangong Tso lake as also dominating the Spangur Gap.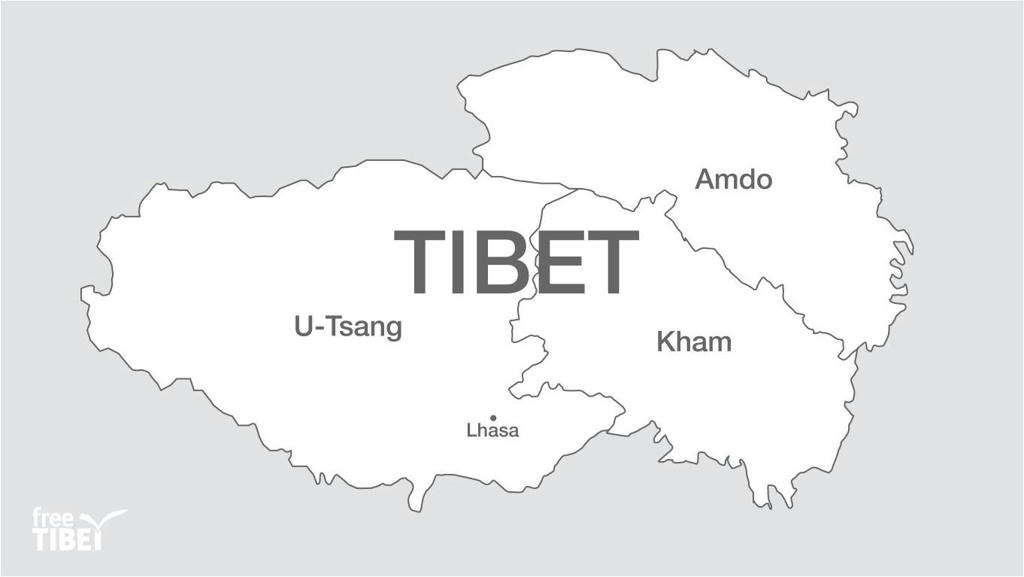 The importance of Tibet
The strategic importance of Tibet cannot be overemphasised.
It is the roof of the world, with vast mineral and natural resources.
Mighty rivers – Brahmaputra, the Yangtse, the Yellow river, the Mekong, the Salween and the Indus
The Kailash Mansarovar
In an act of naked aggression, China occupied Tibet in 1959.

Mao Zedong declared, "Tibet is the palm that we shall occupy and then go after the five fingers, Ladakh, Nepal, Bhutan, Sikkim and Arunachal Pradesh."
Consequently, in 1959, China committed the naked act of aggression, to which India acquiesced, and our dream of "Hindi Chini Bhai Bhai" was rudely shaken in 1962.
India is dealing with a bellicose neighbour.
China has land borders with 14 neighbours covering an estimated 22,100 kilometres.
The road ahead will have to be evolved and based on a study of the manner in which China has negotiated its boundary disputes with 12 of its neighbours and the results achieved.
It has become imperative to form a group of experts from among retired professionals, who have a proven track record with the Indian Army, the Indian Navy, the Indian Air Force, diplomats, the intelligence services, cyber technology and cartographic services, who will plan and prepare, short-, medium- and long-term goals to achieve them within a suggested time frame.
Health worker safety deserves a second look
Health facilities are a place of healing and restoration.
The world over, one in 10 patients experiences or is subject to harm in health-care settings.
These range from operations done on the wrong patient, to injections being administered in an unsafe manner.
Studies in India have shown that more than two-thirds of injections are given in an unsafe manner; equally worrying is the fact that over two-thirds of injections in primary care are unnecessary in the first place.
September 17: World Patient Safety Day – WHO
2020 Theme: 'Health Worker Safety: A Priority for Patient Safety' with a call to action to 'Speak up for health worker safety!'
So, why is health worker safety important for patient safety?
Why on a day dedicated for patient safety, we should speak up for health worker safety?
Much harm done to patients in health-care settings is because of unsafe health-care practice and unsafe health-care communication.
Unsafe health-care practice refers to unsafe or unnecessary procedures, wrong medications, medications given in a wrong dosage, etc.
Unsafe health-care communication refers to mistakes made in health-care settings due to miscommunication between health professionals, for example, during patient handover in between staff shifts.
The quality of both practice and communication is dependent on the safety and well-being of health workers.
COVID-19 crisis – physical and mental health
Mental health of health workers – workplace culture
In India, health-care organisations observe strict hierarchies
Organisational learning is more important than individual learning.
Good systems can mitigate the effects of individual mistakes.
Input-Throughput-Output conceptual model
Many health workers have demonstrated excellence despite the limitations in the Indian health system.
This is laudable but may not be sustainable.
Patients themselves need to be aware of patient safety as well as be empowered to demand safe health care and resist unnecessary medications and procedures.
We can help improve patient safety by taking a systems approach and promoting a culture of health worker safety and well-being.
The foreign hand
Amendments to the FCRA, drafted without consultation with stakeholders and passed with limited discussion in Parliament, further clip the wings of India's battered civil society.
Grievous amendment: prevent a grant receiving body from making grants to another agency.
Many big agencies have the capacity to identify good voluntary groups, grant them funds, provide them with training and knowhow, and deliver services that complement official efforts.
All accounts are to be with just one bank – which is an unfair trade practice.
Prime Minister Narendra Modi has often cited the ancient Indian ethos of Vasudhaiva Kutumbakam as the framework for its global engagement.
The pandemic has only underscored the importance of this approach.
As a growing economy, India under Mr. Modi has been proactive in seeking global capital and technology.
Terms of disengagement
The new agreement of September 21, at the sixth round of Corps Commander talks since June.
India and China – agreed to stop sending more troops
Welcome step towards hitting pause button
The joint press release makes no mention of restoration of the status quo ante of April, only referring to no unilateral changes to the ground situation, which refers to the current status quo.
It is true that one or two rounds of talks cannot be expected realistically to resolve a situation that is, in many ways, even more complex than the 1986 Sumdorong Chu stand-off — and that took six years before the status quo was restored.
The reality for Delhi is that the challenge along the LAC may be far from over.
Environmentalism at the core
The United Nations Millennium Development Goals and the World Bank Group's global practices have recognised sustainability as an essential issue of global importance.
Economic, social and other forms of sustainability have evolved over the years, but it is environmental sustainability that has gained significant popularity.
Environmental sustainability
Buying greener products Avoiding hazardous materials Energy optimisation Waste reduction
Some firms are reluctant – economic losses
Some firms are following due to legislation, and industry and government commitments
Only through organisational learning can people be urged to work towards long-lasting benefits.
Green supply chain
We found that these inter-linkages not only lead to a long-lasting natural drive towards environmental performance, but also to higher economic performance.
Drawing linkages between green supply chain practices, corporate environmental performance, corporate economic performance and the dimensions of learning organisations in firms is necessary for an organisation's progress and environmental protection in society.
Understanding these inevitable links will enable managers and experts to shape their organisational values, work practices, and performances for the greater good of society.
We infer that when the different players of a manufacturing supply chain realise the inherent benefits associated with organisational learning dimensions, their drive towards environmentalism increases.
Policymakers should support this thinking by not merely imposing environmental practices as regulatory norms but by emphasising on the creation of green supply chain-based learning systems in manufacturing.
Deliver Offsets
CAG has slammed French firms Dassault Aviation and MBDA – the main companies in the Rs 59,000-crore contract for 36 Rafale fighter jets – for their failure to transfer advanced technology to India so far.
As per the fighter deal, the French firms are required to plough back 50% of the contract value as offsets.
But the CAG report tabled in Parliament says that the two firms have hitherto failed to deliver on their promise to discharge 30% of their offset obligations by offering high technology to DRDO.
In fact, DRDO in April 2016 had identified six new technologies to be acquired from the French companies.
None of them has fructified yet.
This is a serious issue as defence offsets, particularly in the form of technology transfers, are crucial to upgrade India's defence industrial base and push along indigenous production.
India is already the world's second largest arms importer, yet suffers from shortages of critical weapons platforms.
India's fighter squadrons will soon be down to 27 from a sanctioned strength of 42 despite the induction of the 36 Rafales.
China began building three airbases, five permanent air defence positions and five heliports near the LAC right after the 2017 Doklam face-off.
Therefore, boosting indigenous defence production through technology transfers is the only way out for India.
Given India's large arms purchases, foreign vendors shouldn't be allowed to view Indian contracts as easy cash cows.
NEWS
Farm bills will bring revolutionary changes in lives of farmers: Agriculture Minister N S Tomar
India says China should refrain from making any attempt to unilaterally change status quo
New Delhi invites US companies to engage more intensely in developing gas infrastructure in India
COVID-19 recovery rate improves to 81.55%
China remains non-committal on UNSC reforms sought by G-4 countries
EAM Dr S Jaishankar participates in Special Ministerial Meeting of FMs of CICA
CICA is the Conference on Interaction & Confidence Building Measures in Asia.
Download Free PDF – Daily Hindu Editorial Analysis