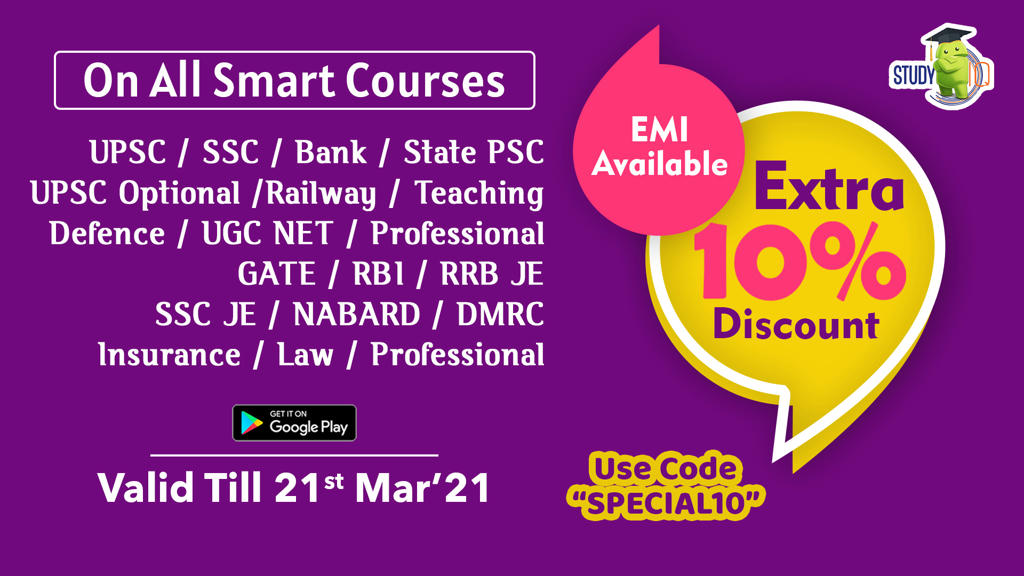 Mandal Verdict
La Paz
Prevention of Terrorism Law
Q.) Name the first Indian fencer to qualify for the 2021 Tokyo Olympics
Shilpa Garg
Bindu Devi
Karan Singh
CA Bhavani Devi
Q.) At the ongoing India-Uzbek exercise Dustlik-II at Ranikhet, Uzbek troops learnt the handling of ____ assault rifles, recently inducted into services by the Army
Excalibur
Insas
SIG-716
Remington R5
Q.) Which country has taken objection to the online sale of bikinis, briefs and doormats featuring the nation's lion flag and asked Amazon to pull down the products from its platform?
Pakistan
Sri Lanka
Bangladesh
Maldives
Poll position
More than a quarter century has elapsed since the Constitution was amended to make urban and rural local bodies a self-contained third tier of governance.
Inadequate devolution of powers
The manner in which their representatives are elected is often beset by controversies.
A key factor in any local body polls being conducted in a free and fair manner is the extent to which the State Election Commissioner, the authority that supervises the elections, is independent and autonomous.
Unfortunately, most regimes in the States appoint senior bureaucrats from among their favourites to this office.
In practice, SECs frequently face charges of being partisan.
Routine exercises such as delimiting wards, rotating the wards reserved for women and Scheduled Castes and fixing dates for the elections become mired in controversy as a result, as the Opposition tends to believe that the exercise is being done with the ruling party's interest in mind.
Even though this cannot be generalised in respect of all States and all those manning the position, it is undeniable that SECs do not seem to enjoy the confidence of political parties and the public to the same extent as the Election Commission of India as far as their independence is concerned.
Supreme Court's judgment declaring that a State Election Commissioner should be someone completely independent of the State government acquires salience.
It has described the Goa government's action in asking its Law Secretary to hold additional charge as SEC as a "mockery of the Constitutional mandate".
By invoking its extraordinary power under Article 142 of the Constitution, the Court has asked all SECs who are under the direct control of the respective State governments to step down from their posts.
The verdict will help secure the independence of SECs in the future.
Global leader in the post-Covid era
By virtue of extensive immunity due to oral vaccination, the last polio case was reported in India in January 2011.
Subsequently, India was declared polio-free in 2014.
The Government of India observes National Vaccination Day every year on March 16 to convey the importance of vaccination to its people.
The firm conviction of Prime Minister Narendra Modi ensured that Aatmanirbhar Bharat (self-reliant India) has its own COVID-19 vaccine.
I also congratulate my colleague Dr Harsh Vardhan and the Ministry of Health and Family Welfare for their perseverance and hard work.
Indians will finally become healthier than before.
This will help India emerge as a global leader in the post-COVID-19 era.
While developed countries engaged in vaccine nationalism, it became imperative that a universal, equitable, and affordable supply of vaccines was ensured for developing countries.
I am proud that our initiative of making vaccines widely available for other developing countries firmly established India as the 'pharmacy of the world' and sent out the message that medical products must be dealt with as global public goods.
This shows that while becoming aatma nirbhar, we are proving our mettle at the global level.
As of March, we have supplied vaccines to over 70 countries while ensuring that our domestic demand is met.
The IITs came up with incredible innovations like low-cost portable ventilators, affordable AI-powered COVID-19 test kits, drones for sanitisation, and cheap and effective PPE kits and masks.
We even exported this equipment to different countries, which reflects our long adage philosophy of Vasudhaiva Kutumbakam.
Through the National Education Policy (NEP) 2020, we have already taken a step forward in this direction.
The NEP aims at improving the research and innovation landscape in India.
It proposes that higher education institutions (HEIs) should focus on research and innovation by establishing start-up incubation centres, technology development centres and interdisciplinary research.
Before the commencement of the next academic session 2021-22, the National Research Foundation (NRF) will be established under the Principal Scientific Adviser, which will transform India's research culture.
I am glad that an outlay of ₹50,000 crore for the next five years has been allocated for NRF in the Budget.
The world will remember us for initiating the largest education reforms and emerging from the pandemic as a global leader.
A giant leap forward for the Quad
March 12: Quadrilateral Security Dialogue summit
If it leads to tangible action and visible cooperation, it will impact the whole region.
The Indian Ocean tsunami of 2004 triggered cooperation among the navies and governments of the Quad powers.
They sought to forge diplomatic cooperation on regional issues in 2006-08, but gave up mainly because China objected to it and the hostility to China was not yet a potent enough glue.
This began to change in 2017 when Beijing's behaviour turned hostile, climaxing in multiple challenges in 2020, including its adventurism in eastern Ladakh.
The Foreign Ministers of the Quad met thrice between September 2019 and February 2021.
A more sophisticated approach is being invented, with enhanced emphasis by the U.S. on carrying its allies and strategic partners together.
To please the U.S. and Japan, it refers to a "free and open" Indo-Pacific, but in the very next sentence it offers an elaboration – "free, open, inclusive, healthy, anchored by democratic values, and unconstrained by coercion" – that amply satisfy India and Australia
Senior officials gave sufficient hints on this score, reinforced by phrases such as "security challenges" and "the rules-based maritime order in the East and South China Seas" in the joint statement.
The Quad has placed a premium on winning the battle for the hearts and minds of people in the Indo-Pacific region.
The aim is to convince the nations of Southeast Asia, the Pacific Islands and the Indian Ocean region that the Quad is a benign grouping, committed to solutions for their development and well-being.
Vaccine for people in this region. It is possible, firm commitment of financial support by the U.S. and Japan, logistics and some funding from Australia, and the manufacturing and managerial capabilities of India
The establishment of three working groups on vaccine partnership; climate change; and critical and emerging technologies (such as telecom and biotechnology) and their new standards, innovation and supply chains is a welcome step.
Joint R&D projects may become essential.
The March 12 summit will not be a one-off.
Foreign ministers will gather at least once a year; other relevant officials, more often.
Thus, will grow the habits of the Quad working together for a common vision and with agreed modalities for cooperation.
The summit has been watched closely by the ASEAN capitals.
The commitment to the "complete de-nuclearization" of North Korea as per the United Nations Security Council resolutions was reiterated – a reference to the importance of South Korea as a partner of the Quad.
FINANCIAL NEWS
Google to Face Lawsuit Over Snooping in 'Incognito' Mode

The consumers who filed the case as a class action alleged that even when they turn off data collection in Chrome, other Google tools used by websites end up amassing their personal information.
A federal judge on Friday denied the Alphabet Inc unit's initial request to throw out the case.
The ruling comes as Google and Apple face intense scrutiny over data gathering practices.

NREGS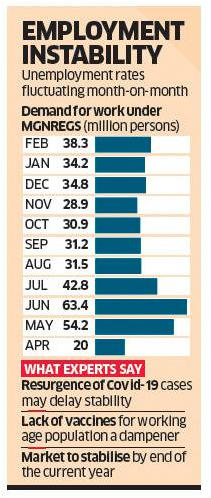 Demand for work under the rural employment guarantee scheme rose in February
Labour markets remain unstable amid prospects of a sharp economic recovery in the next fiscal year
Government data showed 38.3 million individuals sought work under the MGNREGS in February compared with 34.2 million in January and 34.8 million in December
Demand for work had dropped to a low of 28.9 million in November
The February demand was highest after the three peak Covid-19 lockdown months of May, June and July, which had seen a surge following the nationwide lockdown.
Demand for jobs under the scheme stood at 63.4 million in June, 54.2 million in May and 42.8 million in July.
Lenders Seek Extension of Covid Provisions to FY22

Lenders have approached the Reserve Bank of India (RBI) to seek the extension of Covid-related provisions into the new fiscal year
The banks argue that they are still awaiting clarity from the Supreme Court on asset classification of Covid-affected companies
The RBI had told the banks that all Covid provisions have to be absorbed against future slippages by March 31.
Lenders have largely done the heavy lifting on provisioning well before the March quarter and say that the stress has mostly been recognised in proforma numbers and restructuring.

Cheque Truncation System

Reserve Bank of India has asked banks to implement the image-based Cheque Truncation System (CTS) in all branches by September 30 this year.
The move is aimed at faster settlement of cheques resulting in better customer service.
Last month, the RBI had announced pan-India coverage of CTS by bringing all bank branches under the image-based clearing mechanism.
The Apex bank said that to leverage the availability of CTS and provide uniform customer experience irrespective of location of her/his bank branch, it has been decided to extend CTS across all bank branches in the country.
To facilitate this, banks will have to ensure that all their branches participate in image-based CTS under respective grids by September 30.

February WPI inflation at 27-month high, rises to 4.17 per cent

The wholesale price-based inflation rose to 4.17 percent to hit 27 month high in February this year.
The Commerce and Industry Ministry data release today showed that WPI rose mainly due to rise in food, fuel and manufactured goods prices.
As compared to January this year, provisional food prices was up by 3.31 percent and manufactured products rose 5.81 percent in the reported month.
WPI stood at 2.03 percent in January this year while rose to 2.26 percent in the same month last year.
Retail inflation also climbed to a three-month high of 5.03 in February this year.
NEWS
PM Modi to hold Summit with his Finnish counterpart Sanna Marin today
Notification for 4th phase of assembly elections in West Bengal to be issued today
India crosses important milestone in COVID-19 vaccination by administering over 3.17 crore doses
Centre appoints high-level team to review Medical Care & Public Health arrangements for Kumbh Mela at Haridwar
No parliament should discuss laws passed by other Parliaments & internal issues of other sovereign countries: LS Speaker
Download Free PDF – Daily Hindu Editorial Analysis