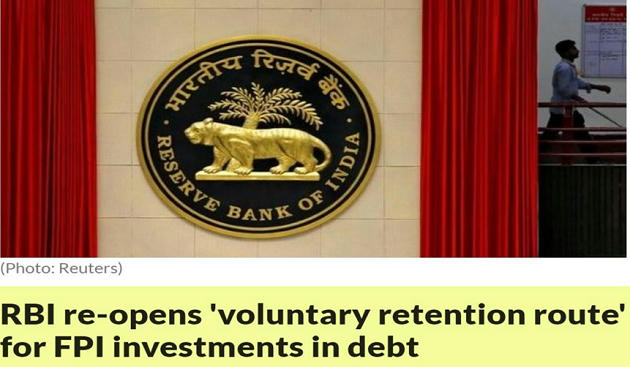 FDI VS FPI
When investment is made with an intent of obtaining an ownership stake in a foreign country- FDI.
In FDI investment is done through transfers of funds, resources, technology etc.
When the investment is made in the financial assets of a company in foreign country- FPI.
In FPI investment is done through stock, bonds, etc.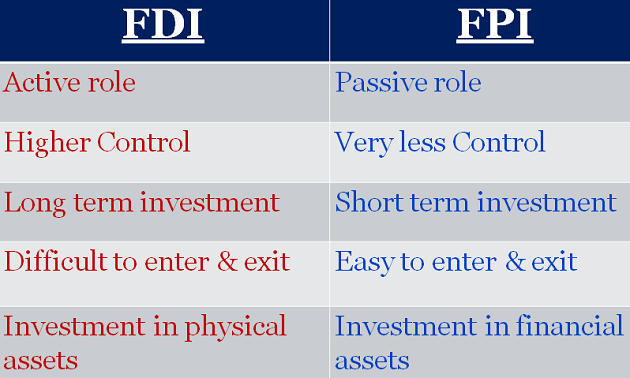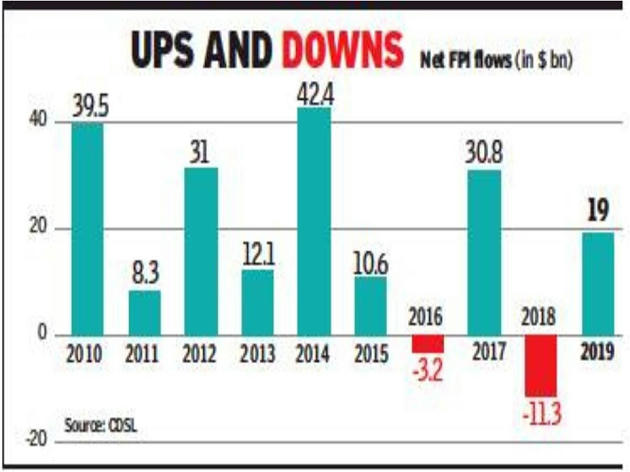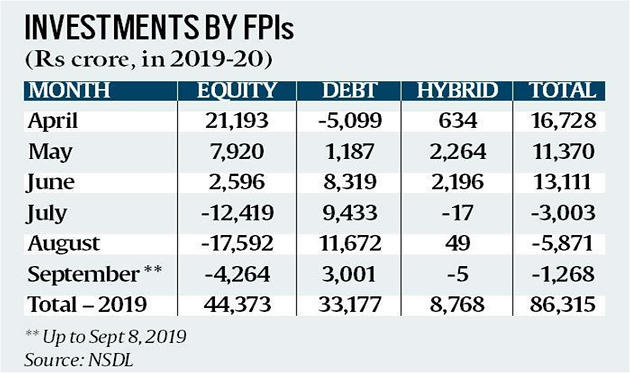 INCREASE IN SHORT TERM INVESTMENT
According to the current norms,
Short-term investments by a foreign portfolio investor (FPI) should not exceed 20% of the  total investment of that FPI in DEBT
The short-term investment limit has now been increased from  20% to 30%
RBI has also made relaxation in the voluntary retention route (VRR)  for FPI investments in debt.
VOLUNTARY RETENTION ROUTE (VRR)
In March 2019, The RBI introduced a separate channel, the 'Voluntary Retention Route' ,To enable FPIs to invest in debt markets in India.
HOW IT IS BENEFICIAL TO INVESTORS?
Investments through VRR are free of- Macro-prudential and other regulatory prescriptions
Applicable to FPI investments in debt markets.
BUT THERE IS ONE CONDITION
FPIs should voluntarily commit to retain a required minimum percentage of their investments in India for a particular period.
Currently this period is of 3 years.
The investment limit under VRR has been increased to ₹1,50,000 crore from the ₹75,000  crore of the earlier scheme, with a minimum  retention period of three years.
Investment limits will be available on tap and allotted on a first-come, first-  served basis, the RBI said.