PM's 2-DAY VISIT TO RIYADH
 Expected to open a new chapter inIndo-Saudi ties by signing a number of key pacts.
1st visit to Saudi after abrogation ofArticle 370.
New chapter on people-to-people ties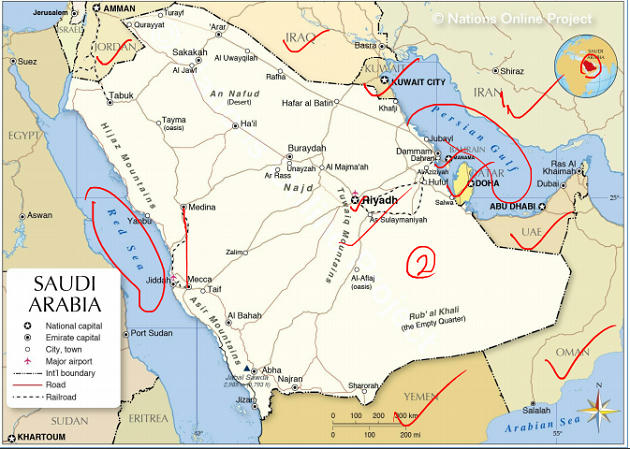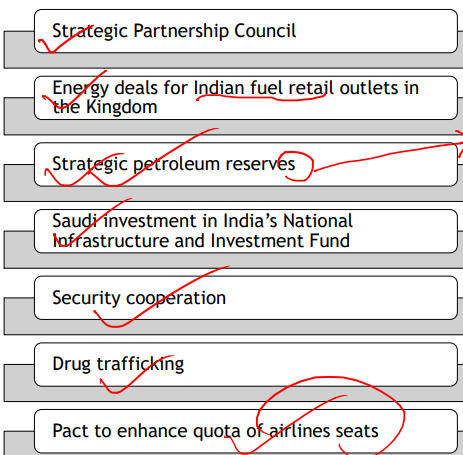 Launch of the integration of India's eMigrate and Saudi portals will alsotake place.
 The proposed alignment of the eMigrate and Saudi systems will help safeguard employment conditions for Indians working in the Arabian kingdom.
Modi's visit will give a fillip to the growing defence partnership.
India recently hosted the SaudiGeneral Authority of Military Industry and Indian defence companies visited Saudi Arabia subsequently.
The first India-Saudi Arabia joint naval exercises are scheduled to be held in December-January.
MCA on Infosys
 Ministry of Corporate Affairs (MCA) has sought information on the whistleblower complaint against Infosys management about irregularities.
US Securities and Exchange Commission (SEC)is investigating the matter.
 "The company intends to defend itself vigorously in such a lawsuit," Infosys had said.
Medical Devices
At over $10 billion, India's medical devices market is the fourth largest in Asia. 1. Japan 2. China 3. South Korea
Projected to grow to $50 billion by2025
Niti Aayog has rejected the health ministry's proposal to bring medical devices under the Central Drugs Standard Control Organisation (CDSCO).
CDSCO does not have the required expertise.
The Aayog has instead moved a draft bill proposing biomedical devices be regulated by a separate regulator.
 Health ministry issued a draft notification that defines all medical devices as drugs from December 1 and would be regulated under the Drugs & Cosmetics Act.
Over 6,000 biomedical devices in the country.
Currently, only 23 categories ofmedical devices are regulated in India under the Drugs and Cosmetics (D&C) Act.
WTO Committee on India
World Trade organization will set up a panel on India.
 India's decision to impose retaliatoryimport tariffs on 28 American products.
The WTO's Dispute Settlement Bodyon agreed to the US' second request for the establishment of a panel.
 The panel's decision will have an important bearing on duties levied by other countries on US goods following protectionist measures by the Trump administration.
It could be a moral victory if India wins
The EU and China backed India, supporting the right of members to impose their own rebalancing measures against the US' unilateral actions.
Diaspora Deposits
Non-resident deposits in banks contributes to nearly one-third of India's foreign exchange reserves.
 Fresh deposit flow from Indian diaspora fell 29% amid fall in deposit rates.
 Indians working in the Gulf, who contributed the maximum to the NRI deposit chunk.
NRIs are showing preference toward mutual funds as lower returns make deposits unattractive as investments.
 NRI deposits between April and August saw an inflow of $4 billion, compared with $5.7 billion in the same period last year, according to latest Reserve Bank of India data.