SUNDARBANS
The Sundarbans is a mangrove area in the delta formed by the confluence of the Ganges, Brahmaputra and Meghna Rivers in the Bay of Bengal.
Four protected areas in the Sundarbans are enlisted as UNESCO World Heritage Sites, viz Sundarbans National Park, Sundarbans West, Sundarbans South and Sundarbans East Wildlife Sanctuaries.
The Sundarbans mangrove forest covers an area of about 10,000 km2 (3,900 sq mi), of which forests in Bangladesh's Khulna Division extend over 6,017 km2 (2,323 sq mi) and in West Bengal,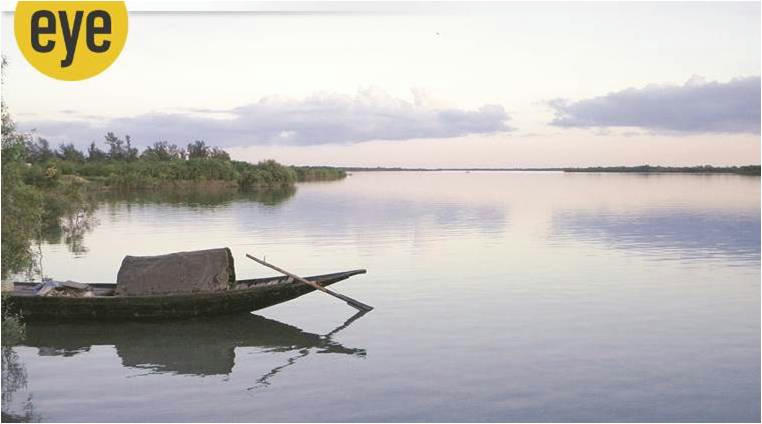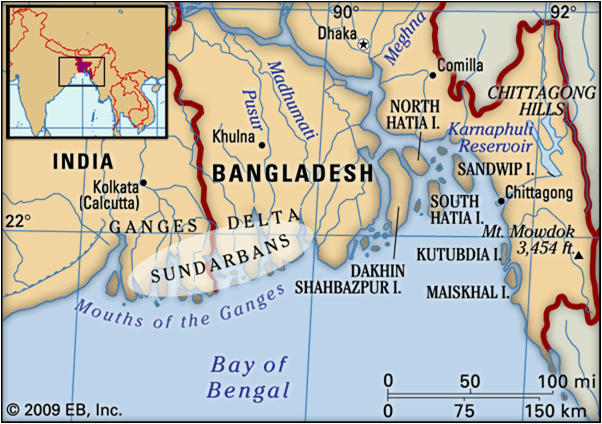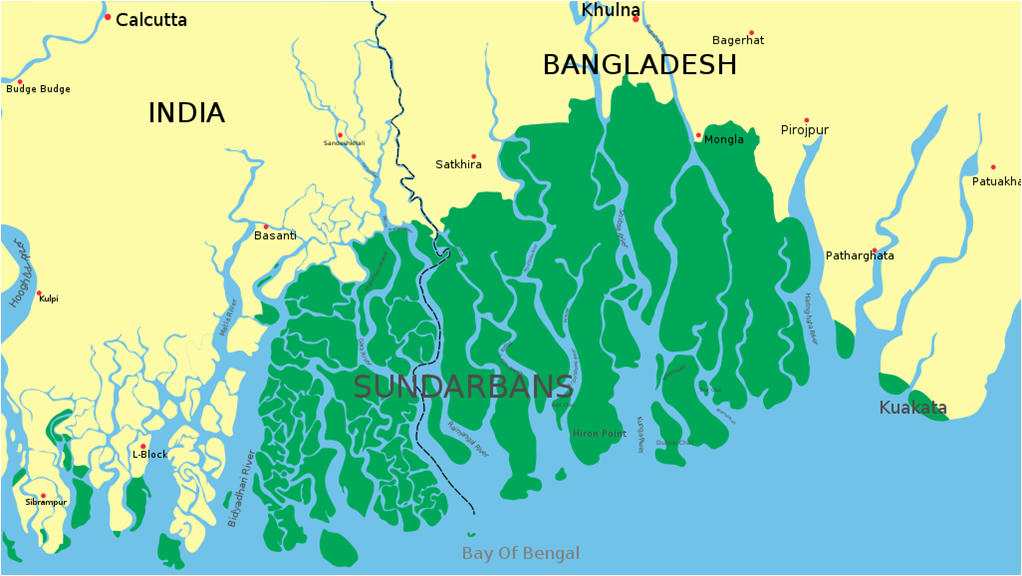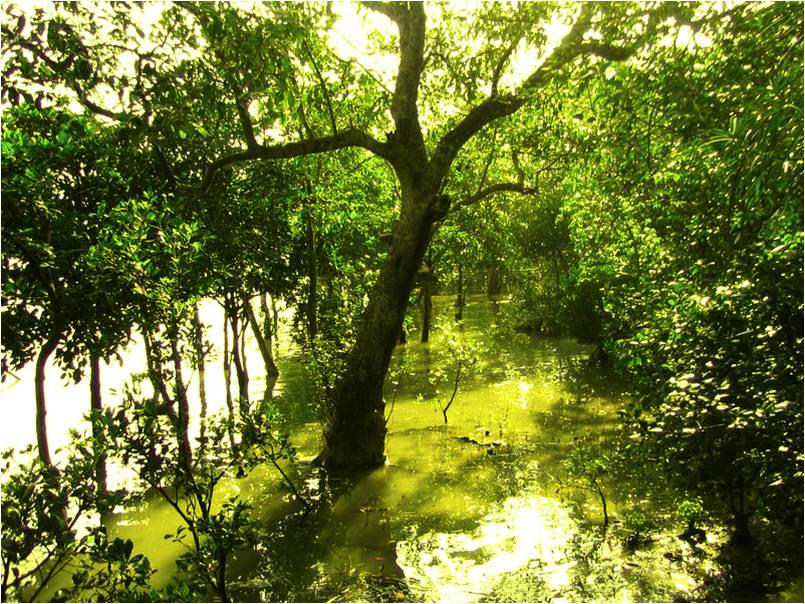 Bibi?


After Amphan, the worst cyclone to hit West Bengal in 100 years swept through it on May 20. But how has a centuries-old folk theatre form and the worship of a forest goddess helped the islanders understand the power of nature.
Shrines to Bon Bibi and her twin brother Shah Jongoli dot the landscape of the Sundarbans. The followers of Bon Bibi are fishermen, crab-collectors and honey-gatherers — a large chunk of the population of the islands, many of them impoverished — who go into the wild mangroves, teeming with wild animals such as tigers and crocodiles, to earn a livelihood. They believe that only Bon Bibi protects them when they enter the forest.


Rules of the wild
One of the important ways in which people express their belief in Bon Bibi is through Bon Bibi'r Palagaan, a dramatic storytelling form that is enacted throughout the island.
The Bon Bibi faith is a check on human greed and acquisition. An unwritten code prohibits islanders from carrying guns or weapons into the forest.
They must enter the forest only if they absolutely need to earn a livelihood and not take more — honey or crabs, fish or prawns — than they need. They must not desecrate the forest in any way, by smoking, defecating or washing utensils. According to local lore, poachers, pirates and those who disobey Bon Bibi are attacked by tigers as punishment.


LEGEND
Legend has it that Bon Bibi was born far away in Saudi Arabia. Her father was Fakir Ibrahim, who lived in Medina, and her mother was Gulal, a woman from Mecca.
"Bon Bibi realises that they have been sent to earth to fulfil a divine purpose and must leave Medina and that is how she reached the Sundarbans," says Kanailal Sarkar, 66, author of History of Sundarbans (2011), who was born in Lahripur, a village in Gosaba.

STORIES
The palagaan recounts her birth and the story of Bon Bibi and Shah Jongoli's triumph over the fierce Dokkhin Rai and his mother Narayani, who represent tigers.