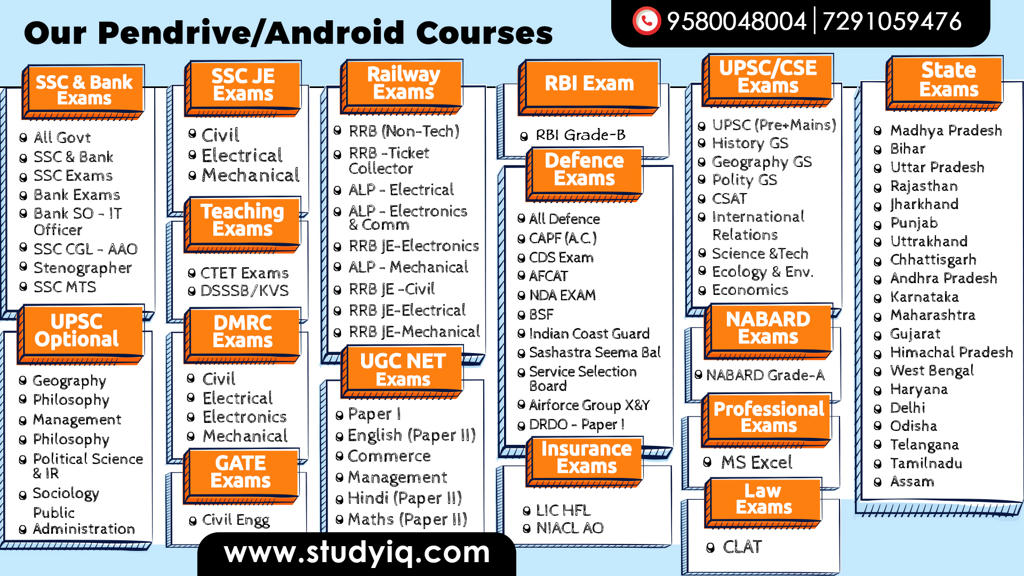 EARLY LIFE
Iqbal was born on 9 November 1877 in an ethnic Kashmiri family in Sialkot within the Punjab Province of British India .Iqbal's father, Sheikh Noor Muhammad (died 1930), was a tailor. Iqbal's mother Imam Bibi.
Iqbal was four years old when he was admitted to a mosque to learn about the Qur'an. He learned the Arabic language at Scotch Mission College in Sialkot, where he matriculated in 1893. He received an Intermediate level with the Faculty of Arts diploma in 1895.
The same year he enrolled at Government College University, where he obtained his Bachelor of Arts in philosophy, English literature and Arabic in 1897.In 1899, he received his Master of Arts.
ACADEMIC CAREER
In 1905, he travelled to England for that purpose. Iqbal qualified for a scholarship from Trinity College, University of Cambridge, and obtained a Bachelor of Arts in 1906. In the same year he was called to the bar as a barrister at Lincoln's Inn.
In 1907, Iqbal moved to Germany to pursue his doctoral studies, and earned a Doctor of Philosophy degree from the Ludwig Maximilian University of Munich in 1908. Working under the guidance of Friedrich Hommel, Iqbal's doctoral thesis was entitled The Development of Metaphysics in Persia.
Iqbal had a great interest in Islamic studies, especially Sufi beliefs. In his poetry, apart from independent ideologies, he also explores concepts of submission to Allah and following the path of Prophet Muhammad.
POET
In 1908, he returned from England and joined the same college again as a professor of philosophy and English literature.In the same period Iqbal began practising law at the Chief Court of Lahore, but he soon quit law practice and devoted himself to literary works, becoming an active member of Anjuman-eHimayat-e-Islam.
In 1919, he became the general secretary of the same organisation. Iqbal's thoughts in his work primarily focus on the spiritual direction and development of human society, centered around experiences from his travels and stays in Western Europe and the Middle East.
Iqbal's works focus on reminding his readers of the past glories of Islamic civilisation and delivering the message of a pure, spiritual focus on Islam as a source for sociopolitical liberation and greatness.
LATER
He also advocated for an independent Muslim state. Iqbal ceased practising law in 1934 and was granted a pension by the Nawab of Bhopal.
In his final years, he frequently visited the Dargah of famous Sufi Ali Hujwiri in Lahore for spiritual guidance. After suffering for months from his illness, Iqbal died in Lahore on 21 April 1938.
His tomb is located in Hazuri Bagh, the enclosed garden between the entrance of the Badshahi Mosque and the Lahore Fort.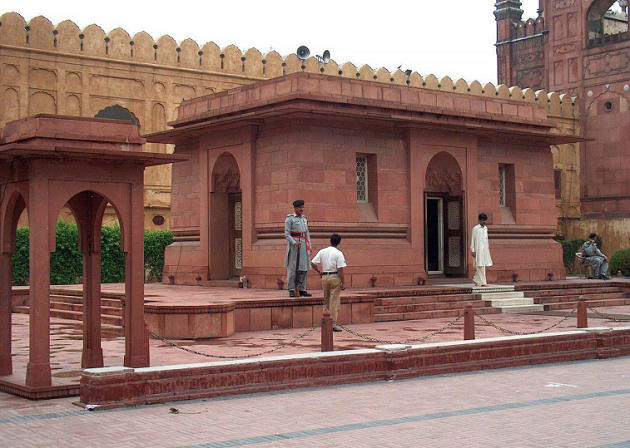 IKEA POLITICS
Iqbal first became interested in national affairs in his youth. He received considerable recognition from the Punjabi elite after his return from England in 1908.
When the All-India Muslim League was expanded to the provincial level,Iqbal was made one of the first three joint secretaries along with Shaikh Abdul Aziz and Maulvi Mahbub Alam.
While dividing his time between law practice and poetry, Iqbal remained active in the Muslim League.
In November 1926, Iqbal contested the election for a seat in the Punjab Legislative Assembly and Won.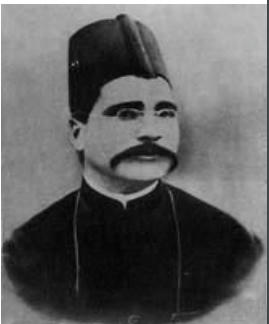 PAKISTAN
In the 1920s. Discontent with factional leaders like Shafi and Fazlur-Rahman, Iqbal came to believe that only Jinnah was a political leader capable of preserving unity.
Iqbal was influential in convincing Jinnah to end his self-imposed exile in London, return to India and take charge of the League.
Iqbal firmly believed that Jinnah was the only leader capable of drawing Indian Muslims to the League and maintaining party unity
Some historians postulate that Jinnah always remained hopeful for an agreement with the Congress and never fully desired the partition of India.Iqbal's close correspondence with Jinnah is speculated by some historians as having been responsible for Jinnah's embrace of the idea of Pakistan. Iqbal elucidated to Jinnah his vision of a separate Muslim state in a letter sent on 21 June 1937.
WORKS
Iqbal's six English lectures were published in Lahore in 1930, and then by the Oxford University Press in 1934 in the book The Reconstruction of Religious Thought in Islam.
He thus became the first politician to articulate what would become known as the Two-nation theory—that Muslims are a distinct nation and thus deserve political independence from other regions and communities of India. • Iqbal was the first patron of Tolu-e-Islam, a historical, political, religious and cultural journal of the Muslims of British India
 POET
Iqbal's poetic works are written primarily in Persian rather than Urdu.Among his 12,000 verses of poetry, about 7,000 verses are in Persian.
In 1915, he published his first collection of poetry, the Asrar-i-Khudi (Secrets of the Self) in Persian.
In his Rumuz-i-Bekhudi (Hints of Selflessness), Iqbal seeks to prove the Islamic way of life is the best code of conduct for a nation's viability.
Iqbal's 1924 publication, the Payam-e-Mashriq (The Message of the East), is closely connected to the Westöstlicher Diwan by the German poet Goethe.
POET
The Zabur-e-Ajam (Persian Psalms), published in 1927, includes the poems "Gulshan-e-Raz-e-Jadeed" ("Garden of New Secrets") and "Bandagi Nama" ("Book of Slavery").
Iqbal's Bang-e-Dara (The Call of the Marching Bell), his first collection of Urdu poetry, was published in 1924.
Published in 1935, Bal-e-Jibril(Wings of Gabriel) is considered by many critics as his finest Urdu poetry.